Where Will Kyrie Irving Go? - CONTEST TO WIN SBD!
So a lot has happened for the Cleveland Cavaliers in the last few days. Before I get into the contest rules I want to give you all some background information.
Part 1 - Kyrie Irving Requests Trade
Sources confirm Kyrie Irving requested to be traded quite early, right around the time Jimmy Butler was actively being shopped by the Chicago Bulls. Cleveland convinced Kyrie during that time that Butler could potentially join him... But as we all know he ended up going to the T Wolves instead. Now we have a confirmed report stating Kyrie would like to go to either New York, Miami, Minnesota or San Antonio. I think any of those teams with Kyrie Irving becomes an automatic playoff team and maybe even championship contenders. Plus the rivalry with LeBron next season will be amazing to watch!! Can someone say drama or what? This is very similar to the KD - Westbrook situation last season... I swear the NBA can be like a soap opera sometimes haha.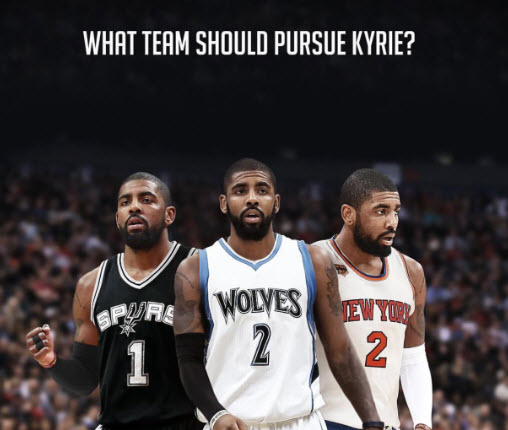 Part 2 - LeBron Won't Waive No-Trade Clause
Simply put... LeBron will stay in Cleveland for the upcoming season. This is not a big surprise since its what we all expected anyways. Maybe he's sending a message to Kyrie and the entire league that he wants to try one more time with Cleveland?
Part 3 - Cavs Sign Derrick Rose
Right on cue. Cavaliers sign Derrick Rose for an absolute steal. They got him for $2.1 million for only one year. With today's salary cap this is actually an amazing pickup considering he's a former MVP. Who knows how he will do under King James' veteran leadership? I know everyone wants to see Derrick Rose play a full season healthy but maybe in this backup role he could do better than before and tap into his MVP days.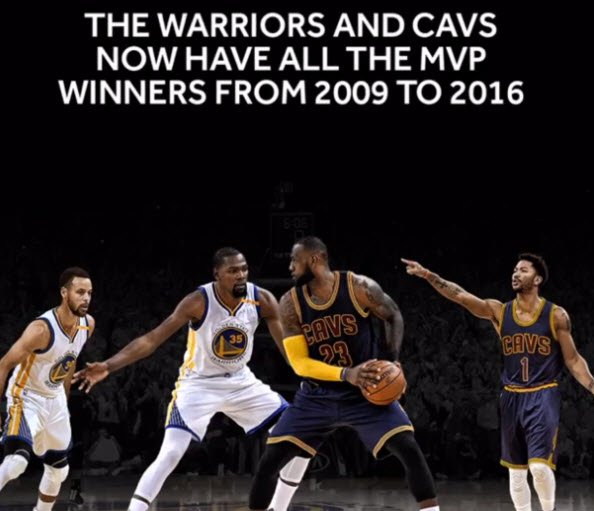 Contest Overview
If the Kyrie deal does happen we will be due for a Part 4. This will require you to correctly predict the Kyrie Irving trade in order to earn the SBD from this post. You must have the most accurate prediction so more details could work to your advantage/disadvantage... You decide. Please see the example below.
User 1 - Kyrie gets traded to New York.
User 2 - Kyrie gets traded to New York for Melo.
If Kyrie gets traded to New York for Melo only User 2 will win the SBD because he provided more specific details in his prediction. If no one guesses Kyrie's fate 100% accurately (which is likely as well) then it will be rewarded to the closest prediction.
Contest Rules
Upvote this post to qualify for 50% of the SBD from this post
Upvote and resteem this post to qualify for 100% of the SBD from this post
Contest ends in exactly 24 hours from the time of this post (I will do a final comment with all of the usernames who got their predictions in time)
Just for fun I did my own prediction of where Kyrie will end up too.
Part 4 - Three Way Trade
What's more exciting than that? A four way trade? A three way trade happens between Cleveland, Phoenix, and New York. Bledsoe and Melo end up in Cleveland. LeBron and Melo finally get to team up together as they always planned. New York gets Kyrie Irving who gets to team up with Porzingis AND he gets out of Cleveland. Phoenix gets some draft picks. I read about this on Twitter... And the more I think about it the more it makes sense. There are a lot of rumours out there though so who knows what will happen. Him wanting to leave publicly is quite surprising itself.
I'm looking forward to hearing your predictions on where Kyrie will land. I will also be upvoting the more creative trade predictions!
Good luck future GM's!
Cheers!