Winner and Next Round Announcement - Weekly Steemit Survivor Contest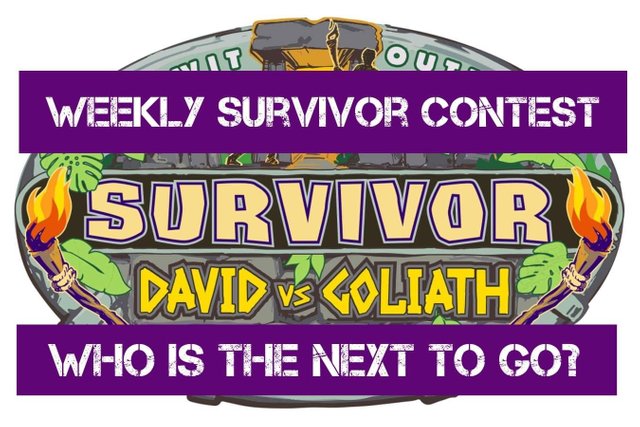 Source: CBS
Welcome to the Weekly Steemit Survivor Contest!
 
This post will be both a Winner Announcement post and an invitation to participate in the next round of the Weekly Steemit Survivor Contest which starts NOW.
WINNER ANNOUNCEMENT
Last night's season premier of Survivor: David Vs. Goliath started off with a bang, with the David's winning the first Reward Challenge, but then losing the first Immunity Challenge. Then out of nowhere Pat Cusack had a bit of a freak accident on a boat and had to be medevaced off the beach. While there was no vote, Pat Cusack became the first to leave the island!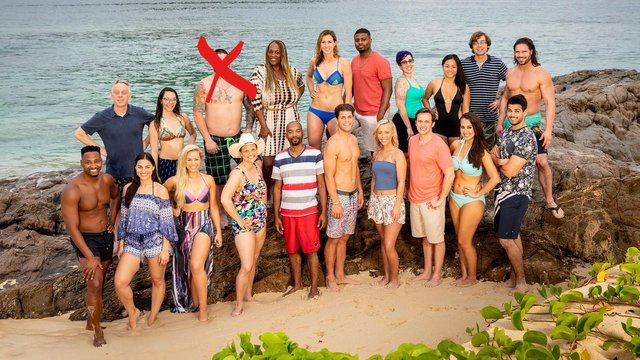 Source: CBS
Tough way to go, and could be a first: I don't ever remember a Medevac coming on the very first episode of the season. Thankfully, the post credit scene mentions he was treated and has made a complete recovery. Still, Pat has joined the dreaded First To Leave Survivor Club!
@steven-patrick correctly guessed that Pat Cusack would be the first to go, nice job @steven-patrick! You would have won all the Steem generated from last week's Weekly Steemit Survivor Contest post, but (maybe?) because of HF20, I'm being paid out in SBD which is worth a bit more than Steem these days, so a bit of a bonus! You win 0.309 SBD plus one SBI share courtesy of contest sponsor @freedomshift. Congratulations!
WEEKLY CONTEST NEW ROUND - STATUS: ON!
This post also announces the next round for next week's Survivor episode. If you're new, the object of the weekly contest is very simple: you win if you guess who will be voted off the island next!
THIS CONTEST IS ON - LET'S SEE YOUR GUESSES IN THE COMMENT SECTION BELOW!
HOW TO PARTICIPATE
Guess who will be voted out next on the coming episode of Survivor: David vs. Goliath from the list of the 19 remaining contestants below and leave your guess in the comments section of this post, below.
There is no #2, that's it! If you guess correctly, you win!
Trash talking other Steemian's choices highly encouraged!
PRIZES
The winner will receive (in order of importance):
Bragging rights immortalized forever on the blockchains
PLUS - the total amount of Steem (or SBD) generated from this post
AND - one Steem Basic Income (SBI) share provided by contest sponsor @freedomshift through his #ccc initiative (see below for more info on #ccc).
Additional prizes may be added if we pick up sponsorships along the way.
DEADLINE
Set in the Mamanuca Islands in Fiji, the next episode of Survivor David vs. Goliath will air 8pm on Wednesday, October 3rd at 8pm. The deadline for this week's contest is:
8am EST on Wednesday October 3rd.
 
At that point I will lock your choices. A winner announcement post will follow.
CONTESTANT LIST
Pick the contestant you think will be voted out first from the following two tribes:
David Tribe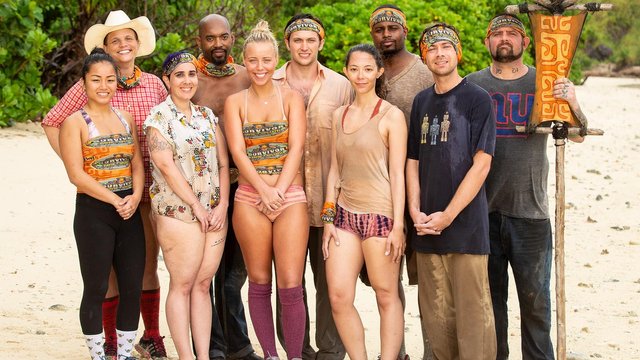 Source: CBS
David Tribe members are - back row, left to right - Elizabeth Olson, Carl Boudreaux, Nick Wilson, Davie Rickenbacker, Pat Cusack (but don't pick him, he's out). And front row, left to right: Bi Nguyen, Lyrsa Torres, Jessica Peet, Gabby Pascuzzi, Christian Hubicki.
Goliath Tribe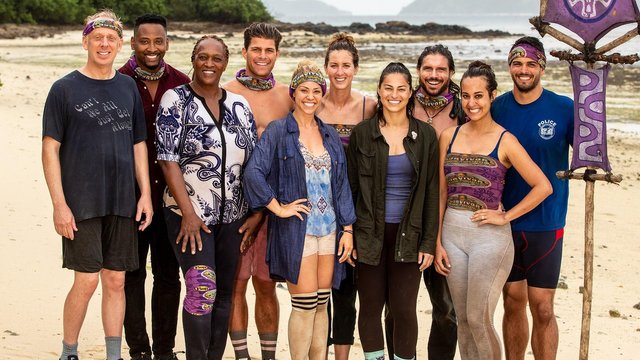 Source: CBS
Goliath Tribe members are - back row, from left to right - Jeremy Crawford, Alec Merlino, Alison Raybould, John Hennigan, Dan Rengering. And front row, from left to right: Mike White, Natalie Cole, Kara Kay, Natalia Azoqa, Angelina Keeley
WHAT IFs
If more than one Survivor contestant is voted off on this episode, that means you have more than one chance to win!
If it's a medical evacuation like we saw today, I will treat it as if the person has been voted off.
If more than one Steemian guesses correctly, the Steem Prize will be evenly split, but the @freedomshift #ccc SBI share will go to the first one to correctly guess which contestant is voted off in the coming episode.
In the case NO ONE correctly guesses this week, the Steem earned in this post will be saved up and added to the pool for the next Weekly Steemit Survivor Contest.
AND NOW A WORD FROM OUR SPONSOR
From @freedomshift: This is an Invitation to join #ccc for Guaranteed Daily Income and Payout for Newbies (2.0) in #ccc and Follow the Honor Code - the Creed (Conditions and Limits Inside)
AND
the latest update <<< please click to read.
As you can see, @freedomshift has kindly offered to contribute 1 SBI share towards the Weekly Steemit Survivor Contest. He does this all the time through #ccc, please go check him out and consider joining the #ccc initiative! Thank you @freedomshift!
THE TRIBE HAS SPOKEN
This is mostly for fun and because I'm a huge Survivor fan! I don't expect the post payouts to be large, but I'll do everything I can think of to increase the upvotes!
Great job @steven-patrick! So long Pat Cusack, we hardly knew you!
Who is the next to go? Leave your guess in the comments below!
---
Enjoy this post? Learn more about me here:
Allow Me to Introduce Myself! | Husband / Father / Humanitarian / Traveler / Expat Abroad

Follow @eoj and check out my other recent posts:
I'm also running a super nerdy Top Ten Cryptocurrency Experiement for 2018 over at my @starthere account. Check it out if you're into that sort of thing...
---

Proud member of @tcpolymath's @themesopotamians initiative. Learn more about it and how you can get involved here
---
@eoj is supported by @steemfunding - 50 SP delegation until I reach 100 SP...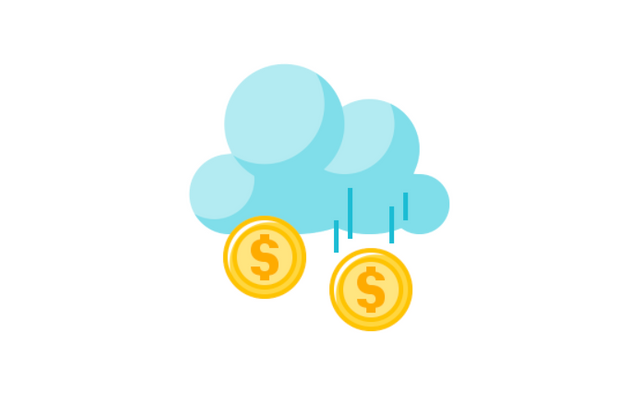 ...and by @blacklux, who has included me in her #adoptme initiative this week: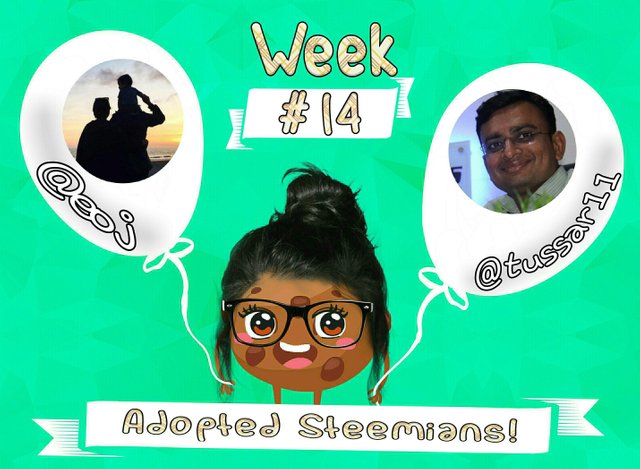 A big thanks to both @blacklux and @steemfunding!