Cover Image Contest!! Prizes Inside!!

Cover Image Contest
I have had this same cover image since cover images became an option on steemit, and I am sick of looking at it. I got this cover photo from pixabay.com and it is time for a change! I need a new one, but have limited abilities when it comes to graphic design, that is where you come in.
Here are some general rules. Below that I have listed the possible prizes.
Rules and Suggestions
Upvote this post!!
According to the FAQ guide on steemit: A 2048x512 image is the optimal size to work for most devices. So this is the size the image needs to be.
I would like my name (@krazykrista) incorporated in the image.
Whaleshare logo incorporation may be included in some way (I will attach it below), but is not required.
Make a post with your entry and link it bellow, add your bitshares account name (include your image).
Must already have or be willing to create a bitshares account in order to claim prizes,
a free account can be made here.
That's it!!Easy enough right?!?!?!
Prizes
1st place will receive 10 Beyondbits, 50 Whaleshares, 50 Hairshares and a Resteem.
2nd place will receive 5 Beyondbits, 25 Whaleshares and 25 Hairshares.
All serious entries will recieve 10 Whaleshares and 10 Hairshares.
By submitting an entry you agree to allow me to use your image.
Contests ends at post payout on January 10, 2018. Winners will be announced and prizes sent at that time.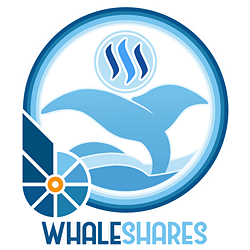 Come Visit me in Whaleshares Discord:
I'd LOVE to meet you!
Much Love,