THE GREATEST KITCHEN APPLIANCE....EVER!
OFF GRID COOKING IS WONDERFUL
There is definitely something to it, the experience of having to wait for something. Instant gratification does not satisfy the way that this does. No restaurant ever made me feel this satisfied. Don't get me wrong, I love to eat in a nice restaurant. I enjoy the process making a meal, I LOVE the fact that I can supply the resources and energy to actually COOK! I mean, come on! How cool is it to walk outside, pick up twigs and turn them into something heavenly?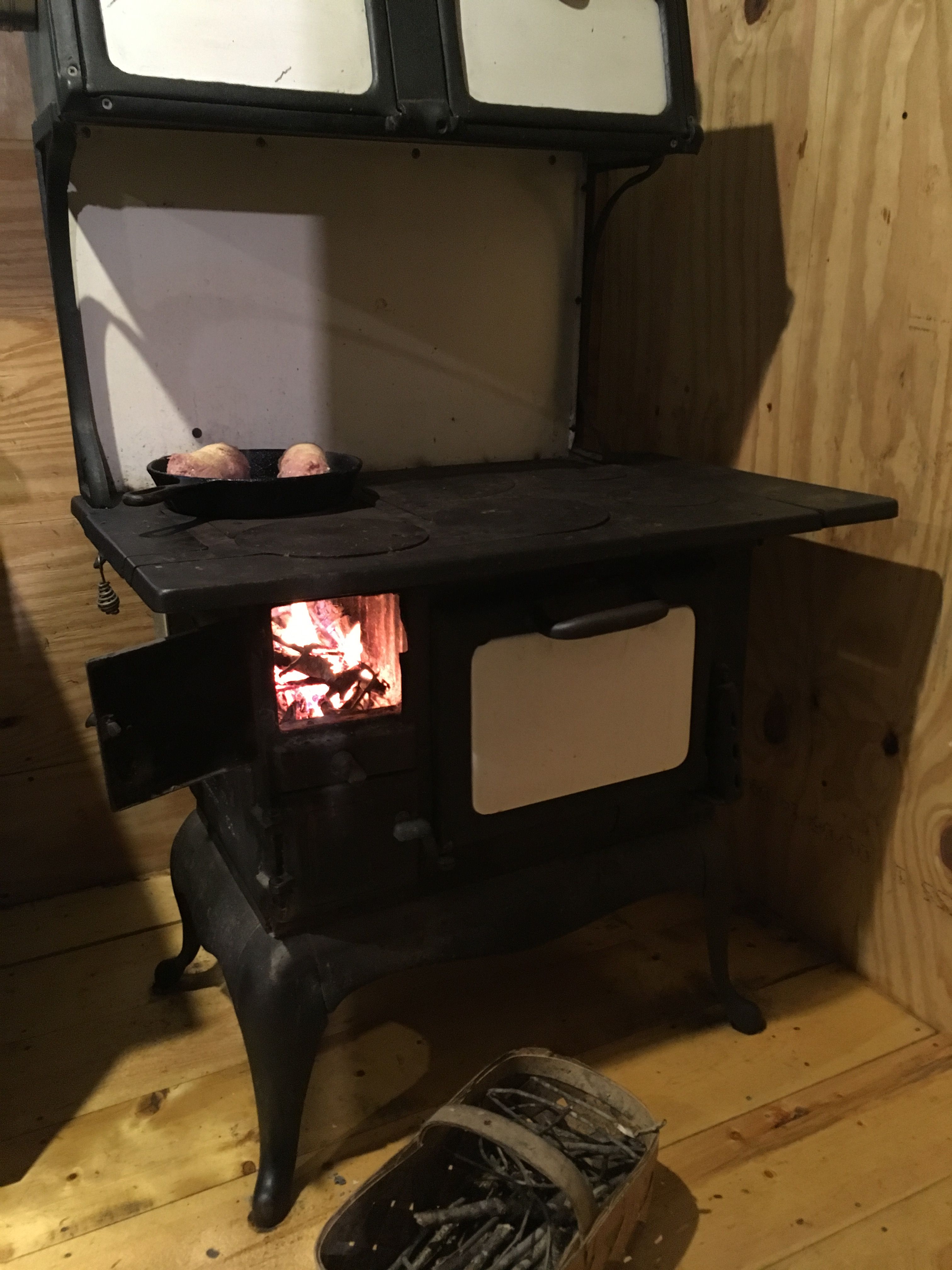 I purchased this antique stove in virtually mint condition. Somebodies Grandma had unfortunately passed away and had this in the basement, it was hardly ever used. I had developed a love affair with the concept of having something attractive in the kitchen, but primitive in the application. Something that looked beautiful and had the charm of a bygone era... but fits into a modern kitchen.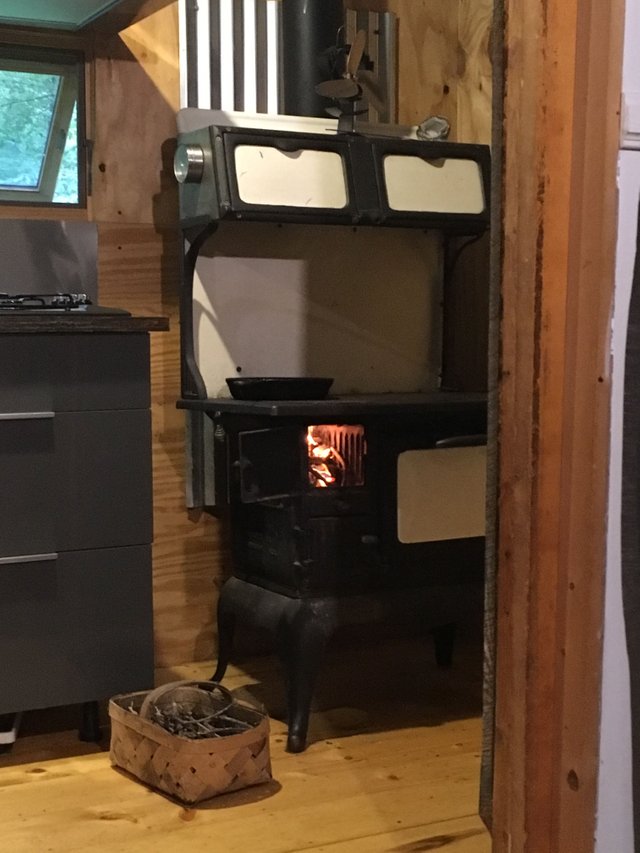 It does not take a lot of wood, a pile like in this picture should suffice for a nice meal that involves using the top to fry or brown, and the oven to bake in.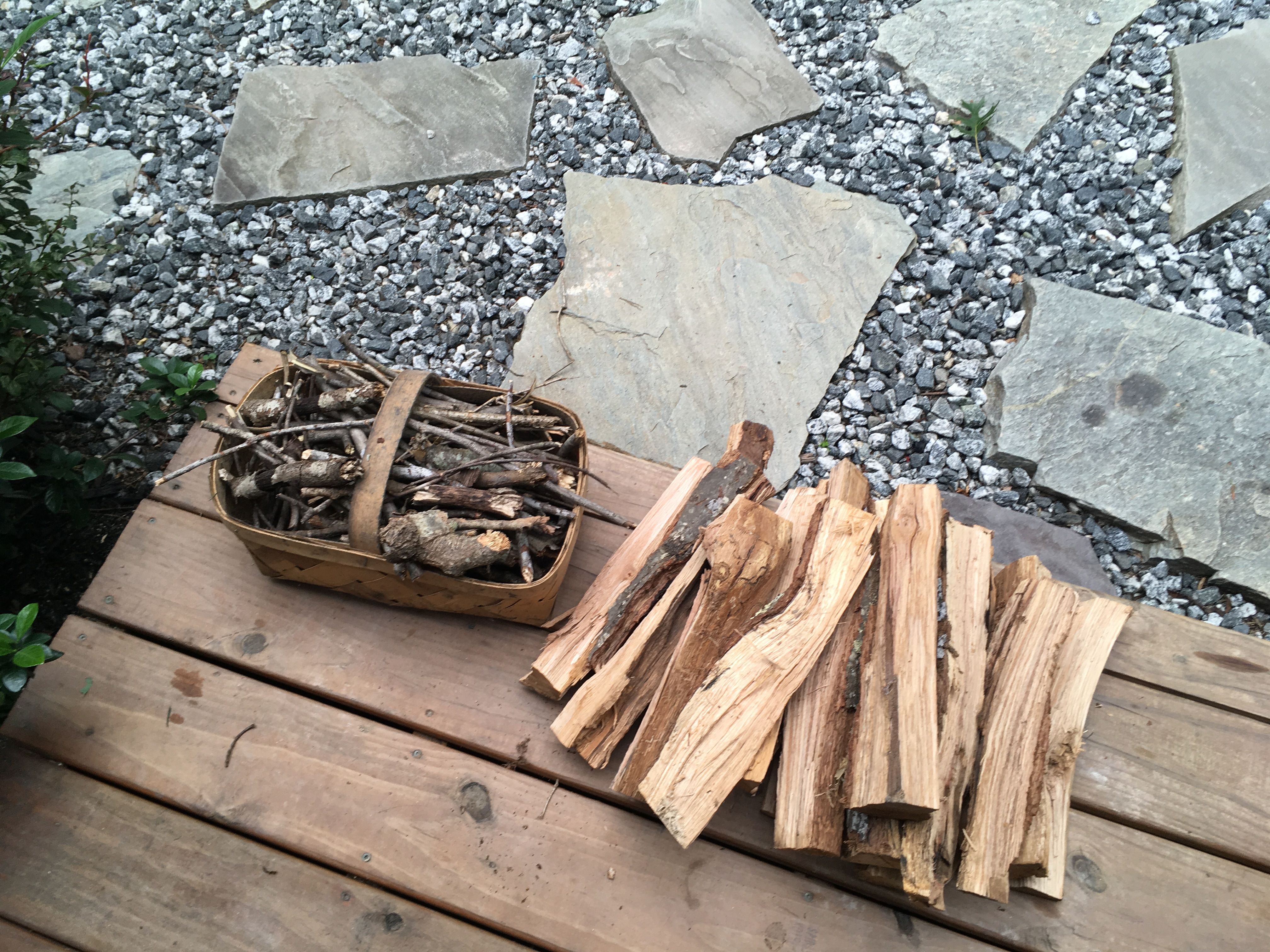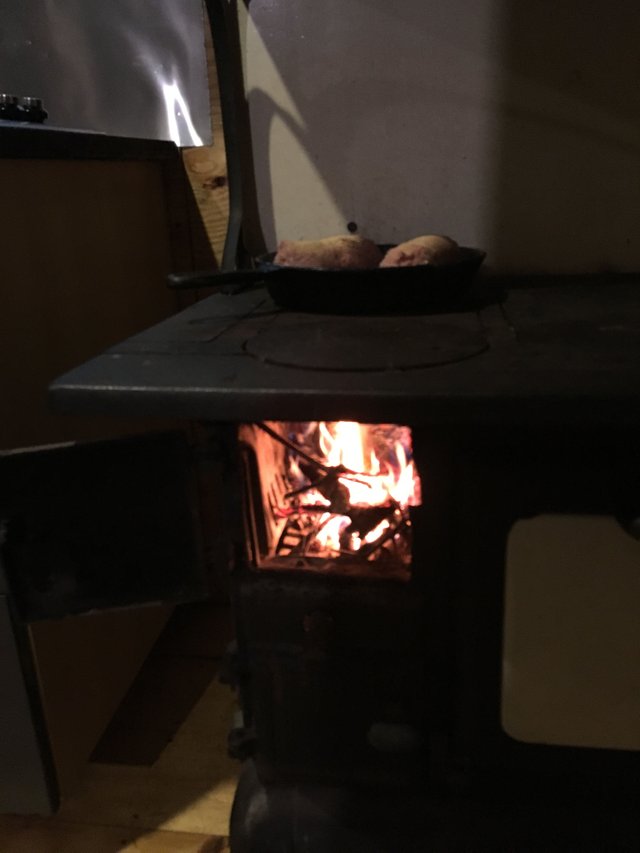 Can you hear the crackle and popping of the twigs inside the firebox?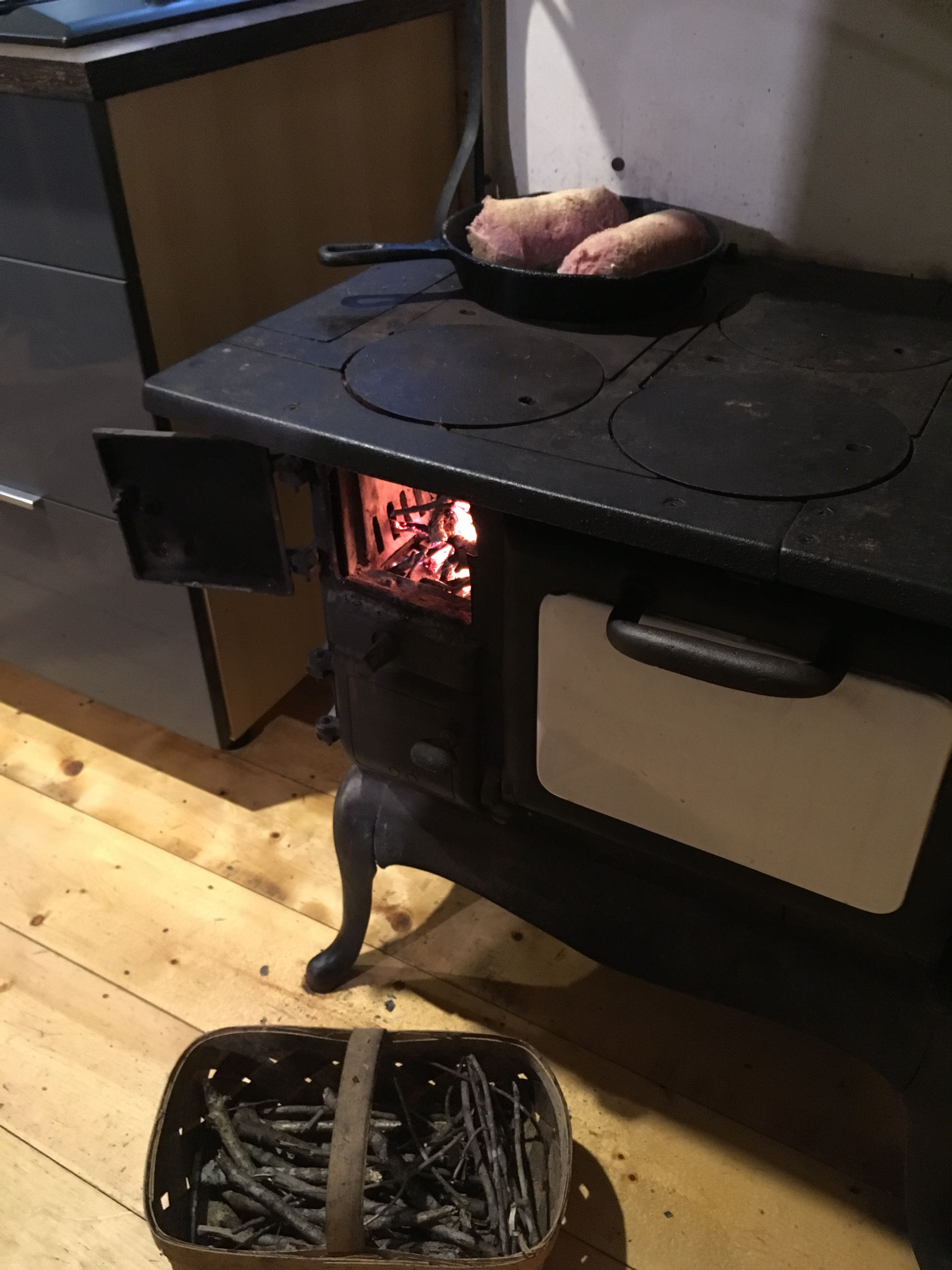 !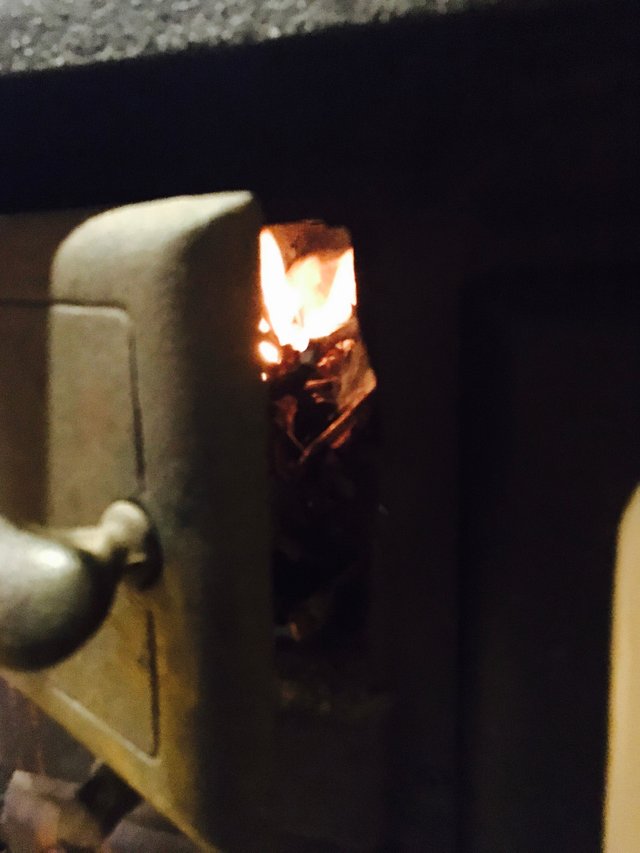 CLOSE THE DOOR SO YOU DO NOT SET FIRE TO THE FLOOR!!
As soon as you start to smell the delicious wonders coming from the kitchen, it is enough to drive you wild. Time to chill outside and enjoy another fire to keep your senses stimulated.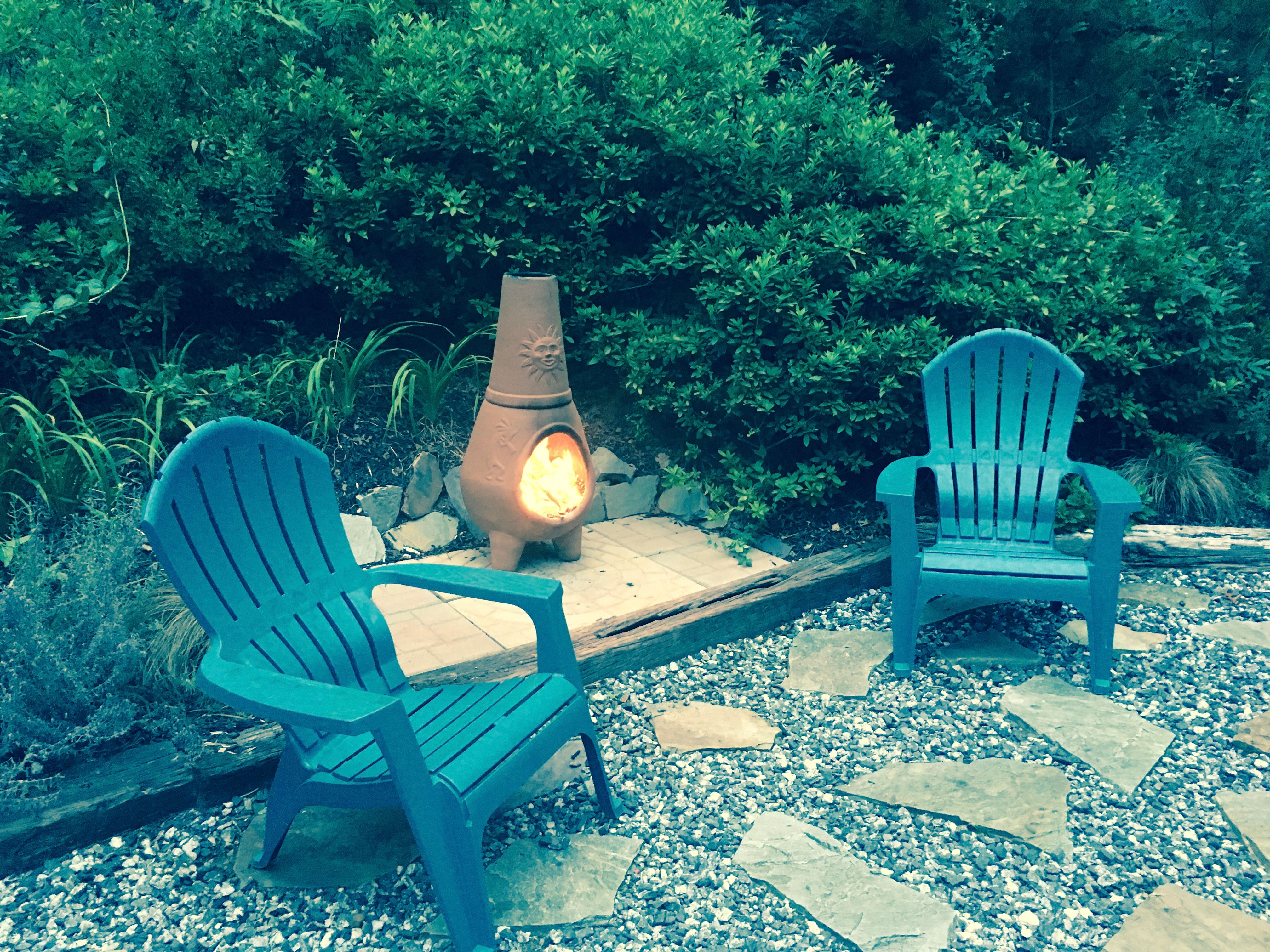 Enjoy a nice glass of wine, and when the time is right...voila ..enjoy!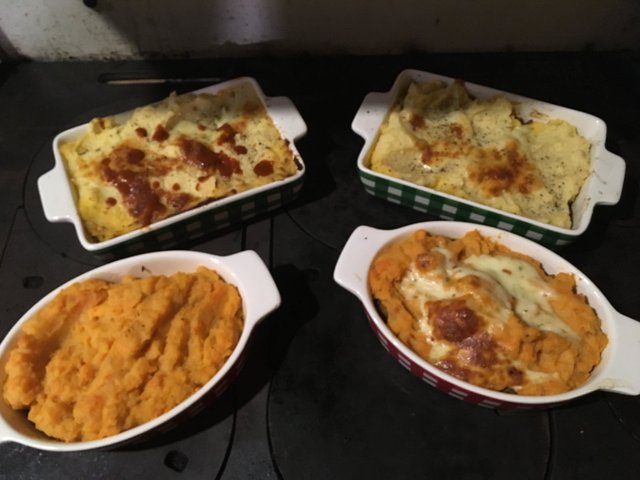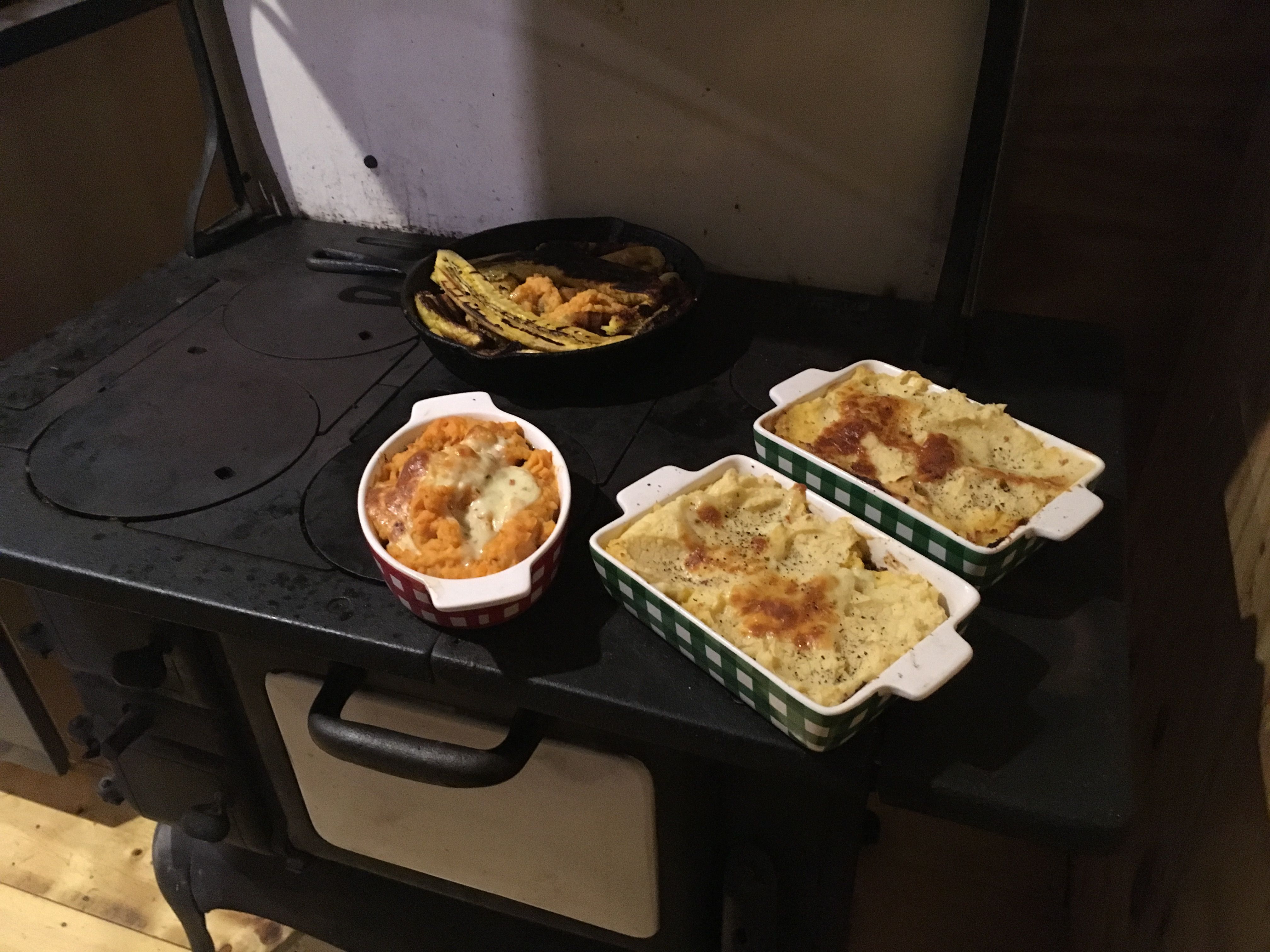 I hope you guys enjoyed this post.