Cook With Us #33 - Burger Queen Homemade Takeout
Takeout food is every working gal's lifeline on any given weekday night but particularly after a bad bad blue Monday!
Friday nights are also popular as it's time to let our hair down!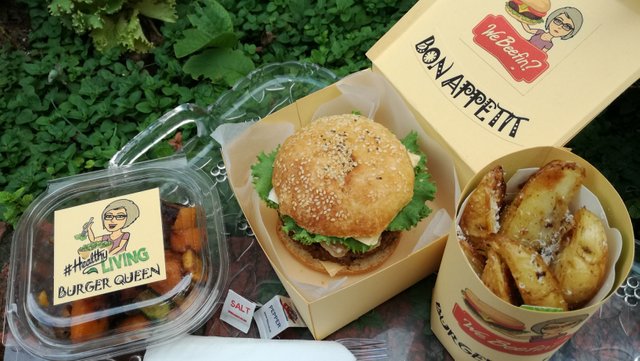 Our favourite takeout is juicy giant flame-grilled Beef Burgers, apologies to my vegan friends!
Their Monday specials are two for the price of one, so when I was still a working gal with two hungry teenage boys, my car would often end up there on a Monday night!
One could order veggies, baked potato or fries as a side, but no guessing what the boys would order, and that goes for big Daddy too :)
Nowadays it's just hubby and I and Mom Lily and the flame grilled burgers no longer taste as juicy and delicious since they tasted my homemade version - nothing beats homemade after all!
Burger Queen also makes much healthier takeout than our Two for One old time favourite :)
I had loads of fun designing my packaging before I started cooking, so have been real busy.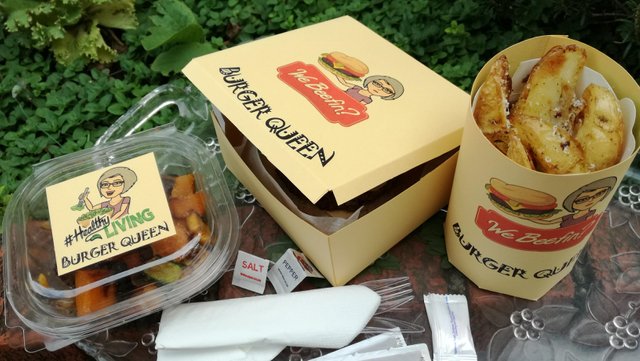 The patty was made with lean ground Beef, diced Onion, Spring Onions, Parsley and Mint, rolled Oats and an egg to bind it all plus my favourite seasoning. Creamed Mushrooms, sliced Cheese, Tomato & Lettuce plus fried Onion rings on a homemade Sesame Seed Burger bun made this a scrumptious giant Burger.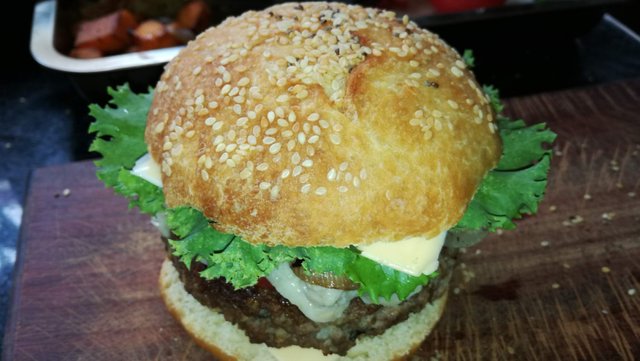 Served with garlicky Parmesan wedges and oven roasted Vegetables and we had a takeout fit for a king or queen ;)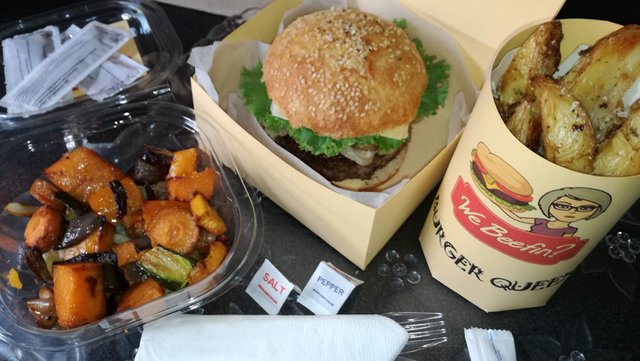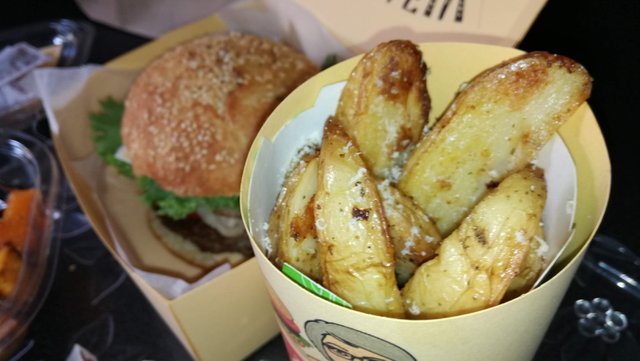 RECIPE
Buns
I found this recipe on www.kingarthurflour.com - really the best buns
1 cup lukewarm Water
2 tablespoons Butter
1 Egg
3 1/2 cups Flour
4 tablespoons Sugar
1 teaspoon Salt
1 tablespoon Instant Yeast
1. Knead all ingredients in food mixer till smooth
2. Leave to rise in a warm place, knock down & divide into 8 pieces
3. Shape into round balls, brush with a little melted butter & dip in Sesame Seeds
4. Place on sprayed baking tray, flatten slightly & leave to rise again
5. Bake at 170C fan oven for 15-18 min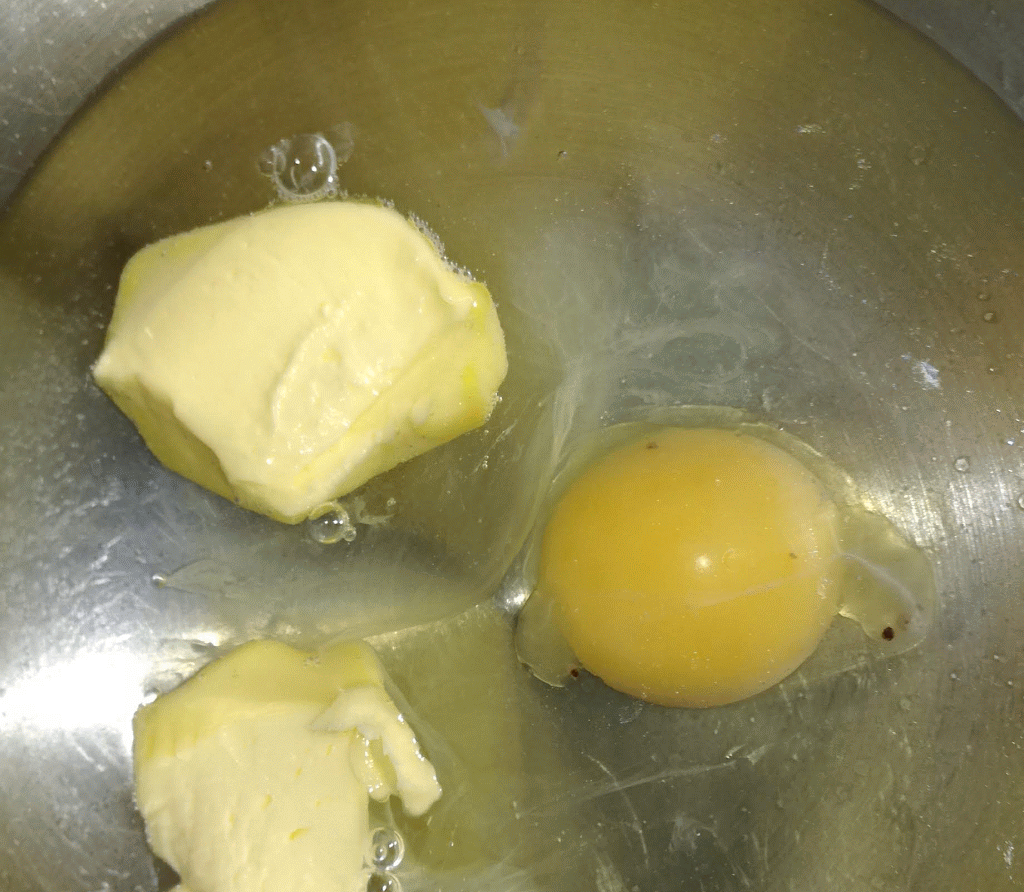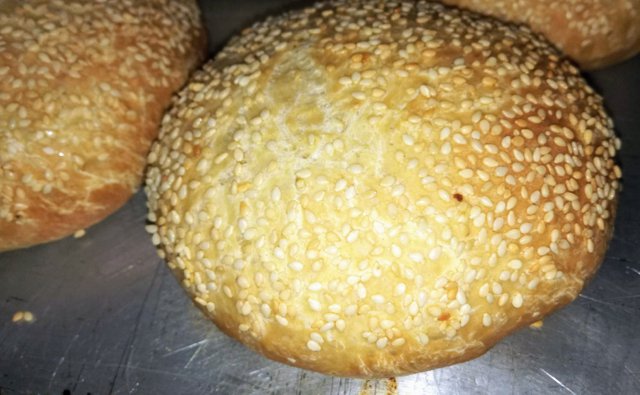 Beef Burgers
500 gram ground Beef
1 Egg
100ml Oats
Diced Onion, Spring Onion, Parsley & Mint plus seasoning
1. Mix all together, divide into 4 burgers, cook in a lightly oiled pan on both sides till done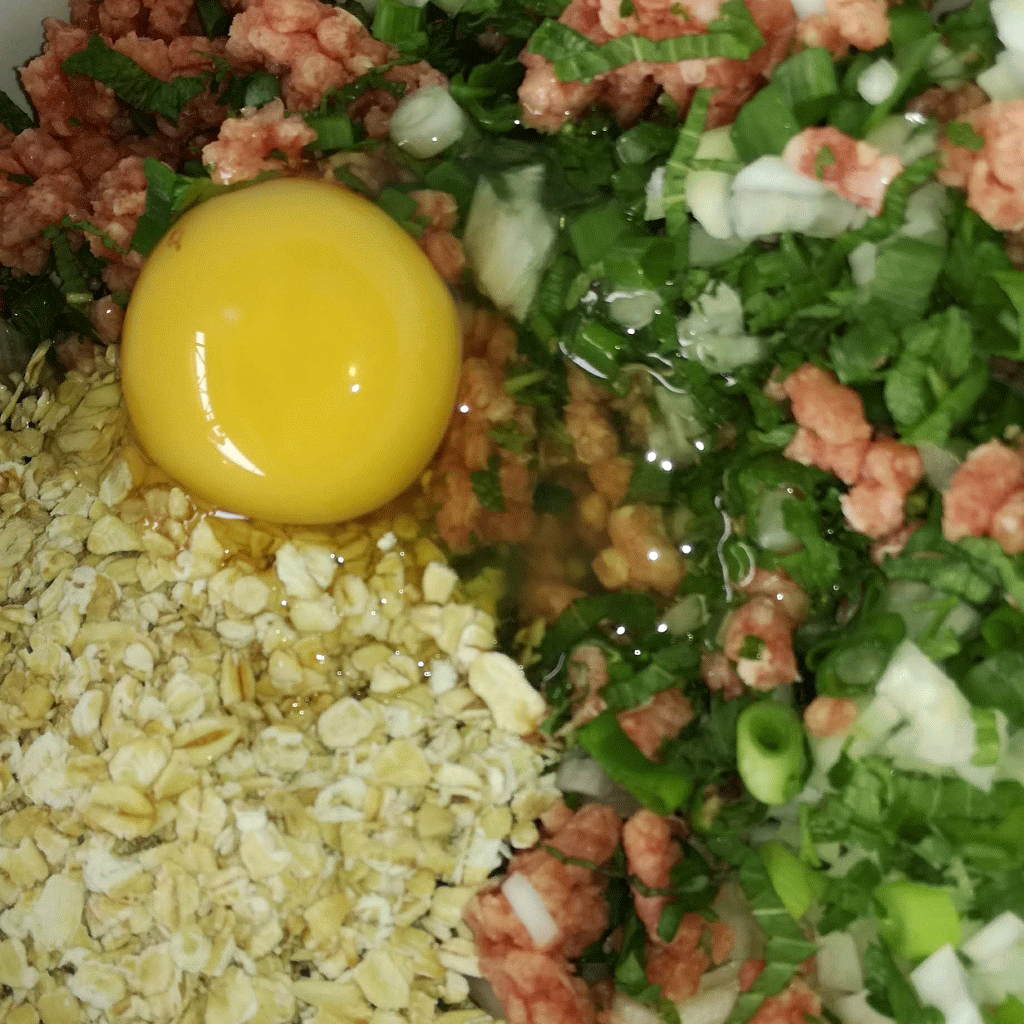 2. Sautee onion rings in a little Olive Oil till it starts to caramelise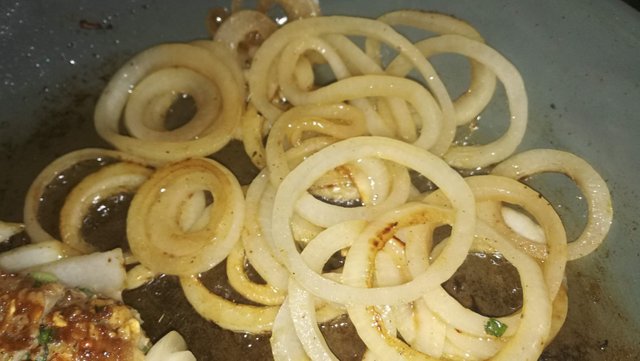 3. Prepare creamed Mushrooms - sautee in a little butter, add a little milk & cornflour to thicken & season to taste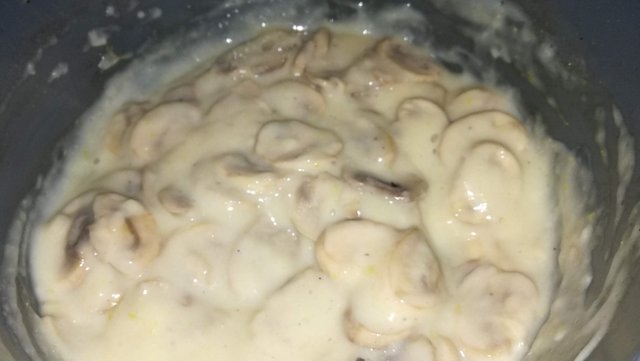 Burger Queen assembly line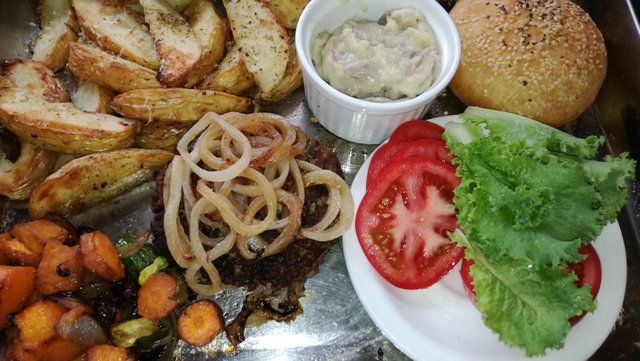 1. Halve buns & place sliced Cheese on both sides, top with Beef patty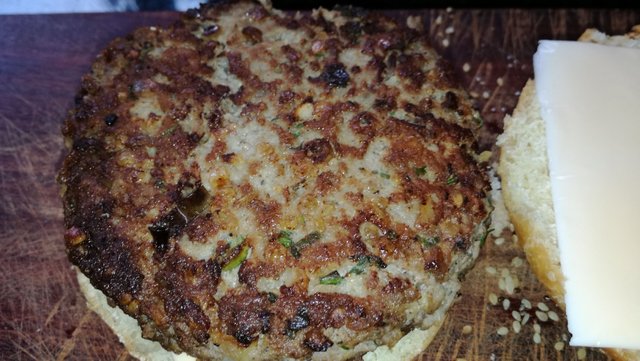 2. Top with sliced Tomatoes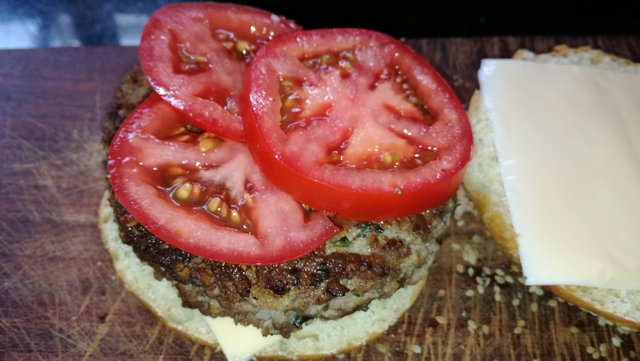 3. Creamed Mushrooms are next in line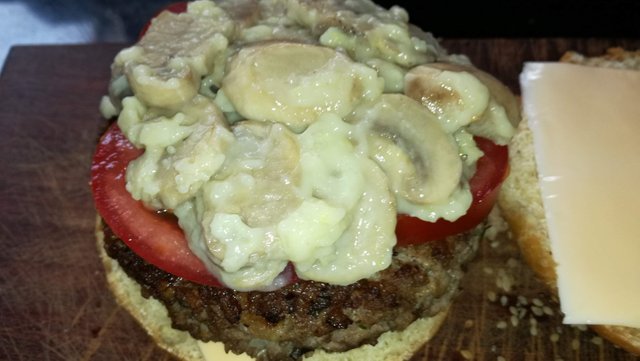 4. Caramelised Onion Rings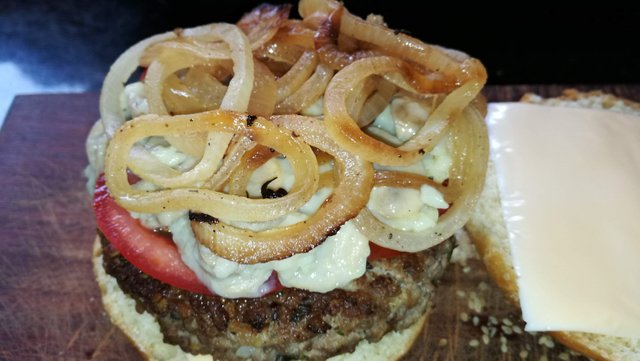 5. Finally fresh garden Lettuce & sealed with the bun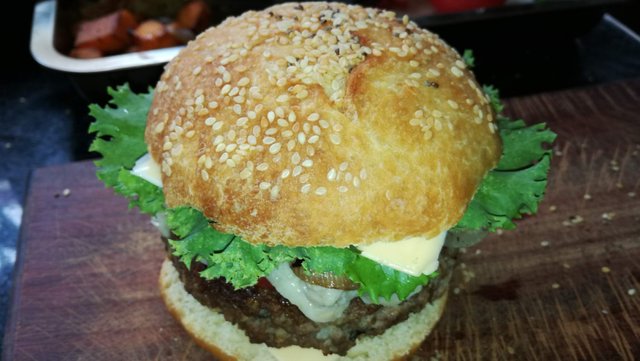 Garlicky Parmesan Wedges
Roast potato wedges with garlic cloves in a little Olive Oil till golden and crispy on the outside but floury and soft on the inside, season with a garlic & herb seasoning & a generous sprinkling of Parmesan Cheese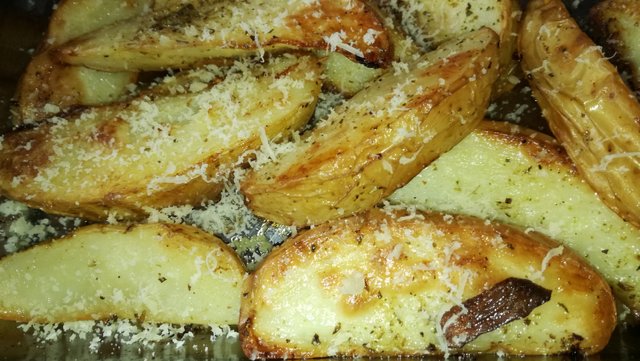 Roast Vegetables
Spread your favourite veggies in oven pan, sprinkle with a little Olive Oil & roast till cooked through & edges starts to caramelise, season to taste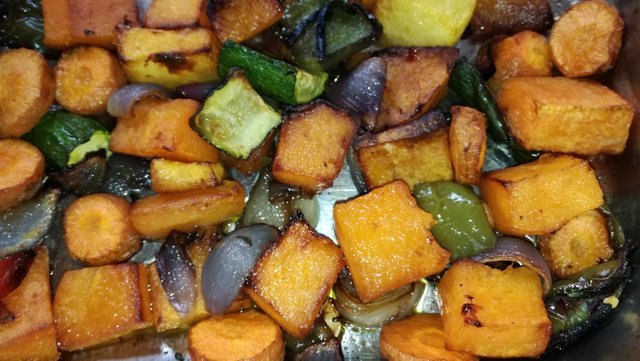 One last look at Burger Queen's homemade takeout meal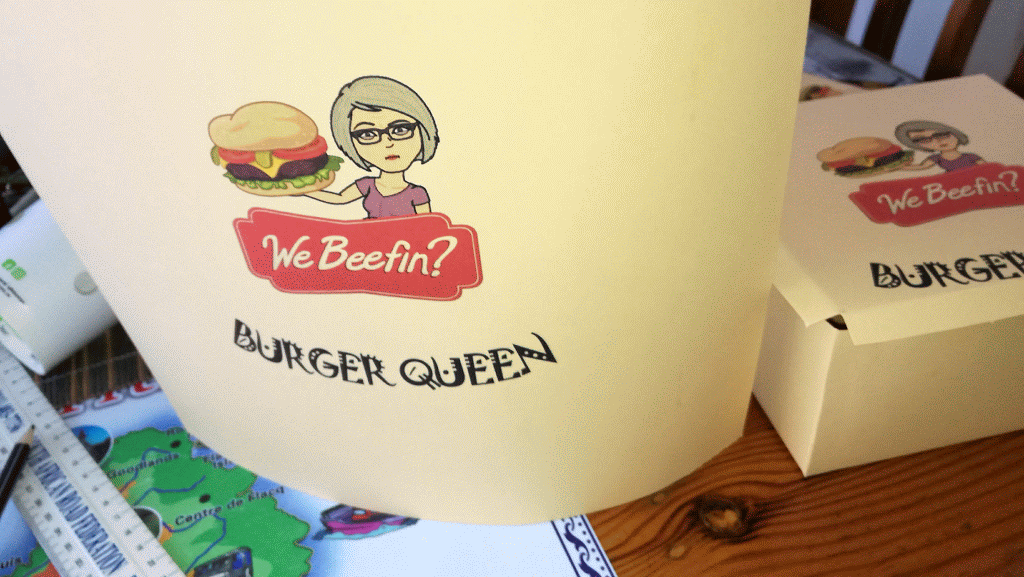 Calling all chefs, you still have time to enter this exciting contest Cook With Us #33- Homemade Takeout Food run by the wonderful masterchefs @chefsteve, @offoodandart and @pandamama, and a huge thank you to the generous sponsors @curie & @sneaky-ninja for making this season possible, sadly we're almost at the end of Season Three :)
Original Content by @lizelle
Thank you for stopping by
Comments, upvotes & resteems all much appreciated :)
Copyright @lizelle - All Rights Reserved


Team South Africa banner designed by
@bearone