CORION DIGITAL SYSTEM – ENHANCING THE CRYPTOCURRENCY INDUSTRY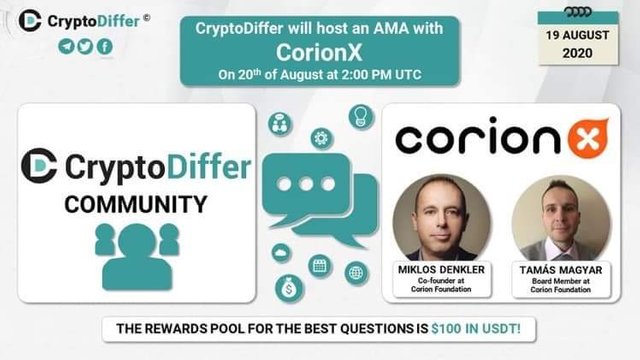 INTRODUCTION
Blockchain technology has completely changed the way financial transaction are carried out and in terms of security, Blockchain technology is known to have revolutionalized the online security industry greatly.
The emergence of cryptocurrency, a digital or virtual currency that is secured by the means of cryptography, which makes it nearly impossible to counterfeit or double-spend.
Right from the first crypto launched which was the Bitcoin cryptocurrency built on the Bitcoin Blockchain, it has paved way for the development of many other cryptocurrency, all built on the Blockchain technology.
However, different digital currencies has been made throughout time, such as the Central BankDigital Currency (CBDC) which has been accepted by different countries.
The stablecoin is another type of cryptocurrency that has been developed which has proven to be reliable in carrying out transactions, seeing as it is not affected by the price volatility of regular cryptocurrencies, since it is pegged to one asset or the other.
To deliver the benefits of this stablecoins and CBDC to the global users, a system has indeed risen up to the challenge of improving the digital assets industry and make it more beneficial to the world.
CORION PLATFORM- TAKING THE DIGITAL ASSETS INDUSTRY TO THE NEXT LEVEL
Corion is a digital platform created to improve the crypto industry and make transaction in digital currencies to be adopted globally through the creation of more guaranteed cryptocurrencies and stablecoins.
It will be a reliable system which facilitates digital transactions and it supports the creation of Central Bank Digital Currency (CBDC), stablecoins, and also improve Decentralized Finance.
Corion envision a world where digital currency is used in day-to-day activities as it offers full support to other crypto-based projects as a way of making this dream come true and making the digital assets widely used.
This will be achieved by running all its activities on the Blockchain, with full support for stablecoins and other digital assets which will facilitate easy transactions, making its use efficient and reliable.
WHAT CORION PLATFORM PROVIDES FOR ITS USERS
Corion platform partners with and support different DeFi systems which provides services that will make the crypto industry seamless to use and beneficial to users worldwide.

Corion offers a CBDC marketplace with an efficient stablecoin, providing great liquidity that will help users easily purchase, sell and exchange their assets with comfort.

It facilitates the creation of secured cryptocurrency wallet to help users store and manage their digital assets effectively. With this wallet, they can be able to transact seamlessly from anywhere in in the world.

Corion supports decentralized lending systems in which users can take part in lending or borrowing of funds in form of stablecoins and CBDC without any form of unnecessary restriction, unlike other systems who place huge barriers before a user can borrow from the system.

Corion facilitates the ease integration of digital currency into different systems, which makes its adoption and use easy, making it possible for borderless transactions and quick payments.
It allows for any user to seamlessly make payment for a products with their digital assets.
CORIONX TOKEN
The CorionX is the native token of the corion platform which will be used on its system, it is an ERC-20 Utility token and is built on the Ethereum Blockchain to facilitate the efficiency of transactions on the Corion platform.
This utility token plays an important part in the functioning of the system and in driving the global adoption of efficient digital currencies like the stablecoin and CBDCs.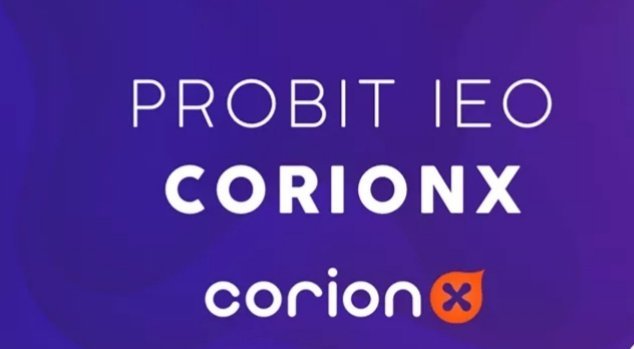 CONCLUSION
The Corion system intends to develop a world where digital currencies would be accepted globally and be a payment gateway for all our products and services, like purchasing groceries at the supermarket. This will also reduce the stress of carrying paper money around.
Corion will definitely revolutionalize the crypto industry and ensure easy payments, improving the way transactions are carried out.
For more information, click the links below;
USEFUL LINKS
Website: https://corion.io/corionx/
Whitepaper: https://corion.io/corionx-whitepaper-en/#
Telegram: https://t.me/corionx
Twitter: https://twitter.com/CorionPlatform
Facebook: https://www.facebook.com/CorionFoundation
Medium: https://medium.com/@Corion
LinkedIn: https://www.linkedin.com/company/corionplatform/
Youtube: https://www.youtube.com/channel/UCD9royvfm_-02vV9eHvZk8A
Writer's Details
Bitcointalk Username: Koradull
Bitcointalk Profile- https://bitcointalk.org/index.php?action=profile;u=2774793;sa=summary
Telegram Username- @Koradull
POA: https://bitcointalk.org/index.php?topic=5262143.msg55025971#msg55025971