Corona cases per 100k inhabitants paints different picture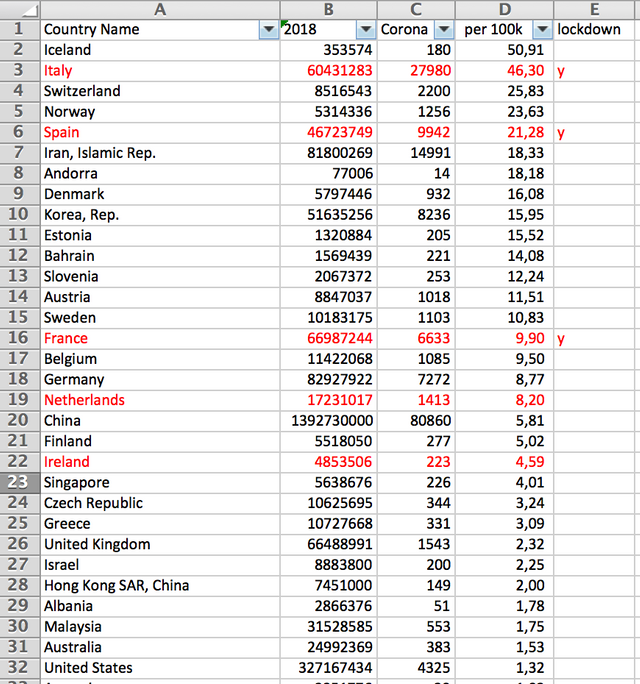 Who knows how right these numbers are, right? It won't be the only situation where a country suppresses the corona numbers. I don't know if Iceland did mass testing... Or what the real numbers in the US are (because of lack of testing). But these are the numbers we will have to work with...
Looking at corona cases per 100k inhabitants, you'd wonder why France started a lockdown and people in Iceland, Switzerland and Norway are still moving around? What have been the criteria for a full lockdown? And what is this threshold to "act now" to flatten the curve?