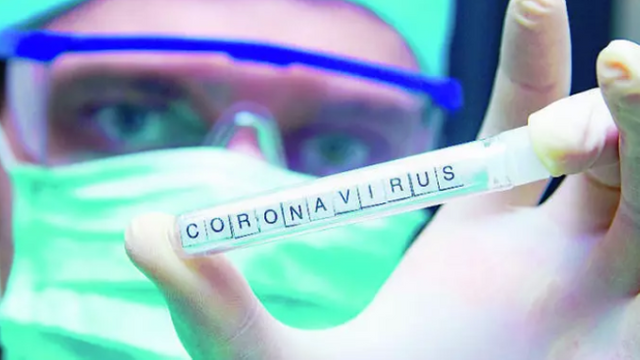 the DATA on the new virus from China frightens. More SARS outbreaks, the coronavirus epidemic has already passed the spread of the 2003 syndrome in China: 5974 cases have been confirmed (compared to Sars's 5327 in nine months), while deaths have risen to 132. From one country the other focus is on the new coronavirus (2019-nCoV) and the world seems to stop. But on mortality, the experts of the Italian Society of Anti-infective Therapy (Site) and the Istituto Superiore di Sanità reassure and remember how important it is to read the numbers carefully.
To understand how aggressive this new virus is, it is in fact necessary to compare the data with those of two other coronaviruses that have caused widespread epidemics in the recent past: that of SARS in 2003 and that of Middle Eastern Respiratory Syndrome (MERS). Pathologies that spread between 2013 and 2019 killing many people and spreading fear. Sars resulted in 813 deaths out of 8,400 cases, with a mortality rate of around 10%, while Mers hit 2,500 people causing 858 deaths, with a lethality index of 30%.
"Limited numbers"
According to current numbers, which must be considered with caution because at the moment the only source of information is the Chinese media and institutions, the mortality rate of the coronavirus 2019 n-cov would be slightly above 2%. And for this reason experts tend to consider the situation manageable: even if the epidemic will expand rapidly, mortality should be limited. To date, Chinese pneumonia can be much more dangerous. "We are witnessing limited numbers, with sporadic cases of interhuman transmission outside China, especially if we compare them to the epidemic of any flu virus in our country, with millions of cases from December to today - explains Matteo Bassetti, full professor of infectious diseases and director of the infectious diseases clinic, San Martino Hospital of Genoa, president of Sita - or if we consider the impact of the pneumonia we treat in our hospitals. It should be remembered that bacterial pneumonia, the leading cause of death from infectious diseases in Western countries, causes 11,000 deaths every year in Italy alone and that in our country every year about 5,000 people die from respiratory complications from flu "
Rezza: "It's probably not as lethal as Sars"
An opinion also confirmed by the experts of the Higher Institute of Health (ISS). "The mortality rate is irrelevant if we consider the Chinese population and that of lethality, there are still major doubts. We cannot do calculations at this time regarding official registered deaths on the total of official registered cases, because while the deaths are almost a given reliable, for cases it is not so: those registered are only the most serious and we would risk overestimating or underestimating lethality - says Gianni Rezza, director of the Infectious Diseases Department of the Higher Institute of Health, at the end of the first meeting of the technical table- scientific paper on coronavirus at ISS. "We are probably not at SARS lethality levels, perhaps something slightly greater than the flu. The dead are mostly elderly or suffering from chronic diseases, the difference is that for the flu we have a vaccine, while for this we don't. "
Symptoms
The most frequently reported symptoms were high fever, fatigue, dry cough and breathing difficulties with varying situations, ranging from fairly mild pictures to cases of severe pneumonia, which required resuscitation assistance. The incubation time is 14 days. In Italy, all containment and management health procedures have been adopted: our country is perfectly equipped with infectious disease departments of the highest level, equipped with negative pressure rooms where, if necessary, patients with coronavirus can be hospitalized in isolation . In addition, our virology and microbiology laboratories are already equipped to screen and quickly understand if a person has been infected.
"Situation under control"
"The health system for the management of infectious diseases is ready, tested and mature - explains Bassetti - the message for the population is to be calm because at the moment there is no reason to get excited. The situation must be carefully monitored and it is good to keep high guard over any suspicious cases from epidemic areas, but alarms should not be created. Do not go to the Chinese restaurant any more because of the unfounded fear that this virus is transmitted through food or to give up a trip to a place not considered at risk. excessive risk. The real risk is to give too much emphasis to something that is actually very far from us and not very dangerous at all, underestimating real and tangible problems such as the flu epidemic, which has not yet fully passed and represents , this yes, a real danger for the categories at risk "