These are the most and least corrupt countries in the world
More than six billion people live in corrupt countries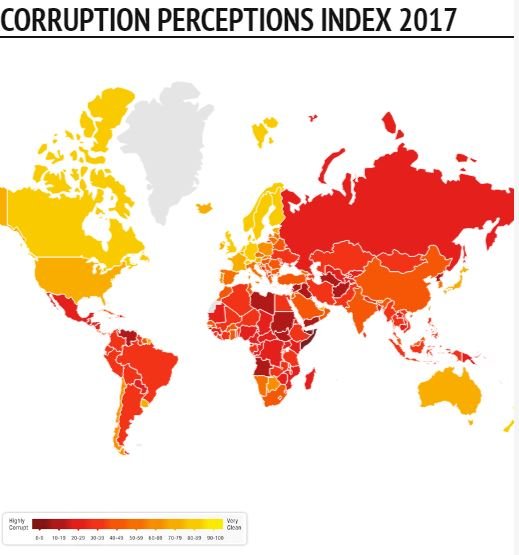 More than two thirds of the countries scored less than 50 points out of 100 on the corruption index of the NGO Transparency International. "That means that more than six billion people live in a country that is corrupt," the NGO said when publishing its annual list. With a score of 75, Belgium is in 16th place.
The average score of the Corruption Perceptions Index (CDI) is only 43. Transparency International is of the opinion that the majority of governments are tackling corruption too slowly.
The NGO goes every year to see how it is with corruption in the public sector. Based on the estimate of experts, 180 countries are scored between 0 (extremely corrupt) and 100 (non-corruption).
According to the list, New Zealand is the least corrupt country (89 points). Then follow Denmark (88), Finland, Norway and Switzerland (85 each).
At the very bottom of the list are Afghanistan, Syria, South Sudan and Somalia, the latter with barely 9 points.
Visit www.transparency.org/cpi for more information