Project Update Country Specific Curation Program
Program Update September 18th, 2020 country specific account voting suspension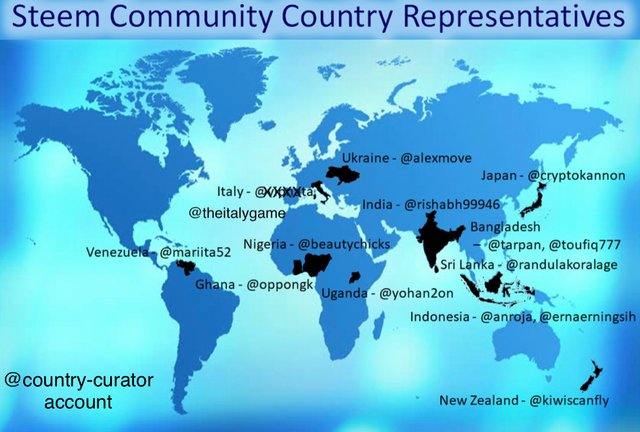 Project Background
The Country Specific Curation Program was started 6 weeks ago, and grew to include 15 separate country accounts, and these accounts were delegated 1000 SP from the personal account of @shortsegments.
Voting on thediarygame posts
The Idea was to provide country specific curation on the #thediarygame posts by following the votes of the Country Representatives selected by Steemit Inc.,
The Country Specific accounts distributed votes via an auto voter, but the auto voter followed the manual votes of the Country Representatives for each country. In this way the votes were awarded according to a posts merit, utilizing the Country Representatives judgement and knowledge of the language and culture of each country.
Support for project
The plan was to start each with 1000 SP from @shortsegments account and encourage other accounts in each country to delegate to increase the SP in each country. The hope was that projects merit would draw support.
The voting award mathematics of 1000 SP
The project is awarding 400-500 votes per day, which is good, as 400-500 posts received attention and support. However the votes were very small, as a 1000 SP account can award ten 100% votes of 0.01 Steem.
The accounts are:
@steemit-ghana
@steemit-nigeria
@steemit-uganda
@steem-venezuela
@steemxbangladesh
@steem-india
@steem-indonesia
@steem-japan
@steem-srilanka
@steem-italy
@steem-ukraine
@steem-newzealand
@shortsegments-ru (Russia)
@shortsegments-pk (Pakistan)
@shortsegments-kr (Korea)
Conclusion
The project seemed like a good idea, but it didn't deliver meaningful rewards. So it will be discontinued.
Please remove your delegations.
There were three delegations from Bangladesh, one from Japan, one from New Zealand and one from Venezuela.
I wish to thank @cryptokannon, @kwiscanfly, @angelik-a @jakir3, @tapu333 and @tarpan for your delegations. I request that you remove your delegations from your country-specific accounts now. I will send you you Steem rewards shortly. The rewards have been small, but I will provide you bonus rewards for this distribution greater then the curation rewards for these accounts.
Edit: Final Curation Rewards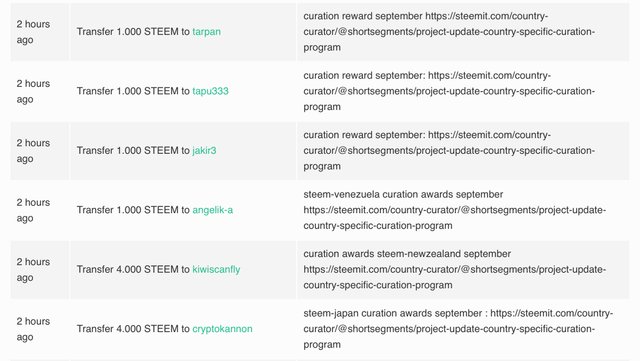 Future of Project: Plan B : Larger SP Account 100% Power-up
Single Account @country-curator
Provide votes following manual curation of Country Representatives
100% Power up of Post Author Awards and Post Curation Awards so no earnings from delegation.
It will still follow Country Representatives votes, so it will provide upvotes to posts of quality which are manually curated.
This is Plan B, which involves a single Country-curation account with 10,000 SP, which will follow the Country Representatives Curation trails in the New Steemautovoter. This will allow the account to have much greater SP and larger upvotes to provide meaningful awards. It will also allow easier monitoring of the project.
This will not be a profit oriented account, so it will not distribute curation awards. This design would include 100% Power Up for both post and curation rewards. This will allow it to grow rapidly and provide larger votes for new Steemians. I think this will better allow it to fulfill its roll in Rewards and Retention.
Support this new Project through Delegation
Delegate some your Steem Power to @country-curator
Delegate the amounts below you want to delegate by clicking the number below
25 50 100 250 500 1000 <- these are links
After clicking the link, you will be asked to confirm your username and the amount of SP you like to delegate.
Please sign with your active private key.
Remember to leave at least 50SP in your account.
For other amounts
Sign into www.steemworld.org, you do this by typing www.steemworld.org/@yoursteemitname. For example I type @country-curator
[ ] 6. Then once your personal page loads, scroll down to the section called delegation.
[ ] 7. Click on the box Delegation
[ ] 8. Then a box opens and you find the box labelled who you want to delegate to and type country-curator.
[ ] Be Very Careful as the spellchecker tends to change words like Steem to Steel
[ ] 9. Once you type steem- into the who section, fill in the how much section.
[ ] 10. Then click okay after selecting a whole number.
[ ] 11. A box will open asking for your active key. Steemchiller has built this and he is a top witness, so your keys aren't stored here after you exit.
[ ] 12. After adding your active key, check okay and it will complete the delegation operation.
[ ] 13. You can now check your Delegations, specifically outgoing Delegations and you should see Country-curator
After clicking the link, you will be asked to confirm your username and the amount of SP you like to delegate.
Please sign with your active private key.
Remember to leave at least 50SP in your account.
Your done!
Your account will start receivIng weekly payments starting in about seven days.
Steem-Staking will list your delegation in the Steem-Staking Report, and the expected date of the first interest payment.
All Country Representatives who please create a curation trail.
New to curation trails? Learn more here.
This picture is the old one, the new one is blue!!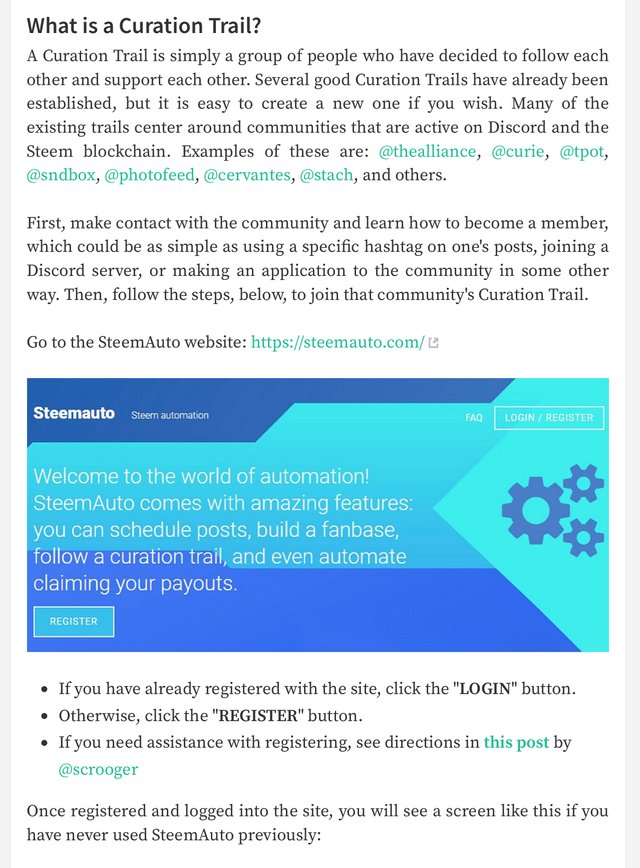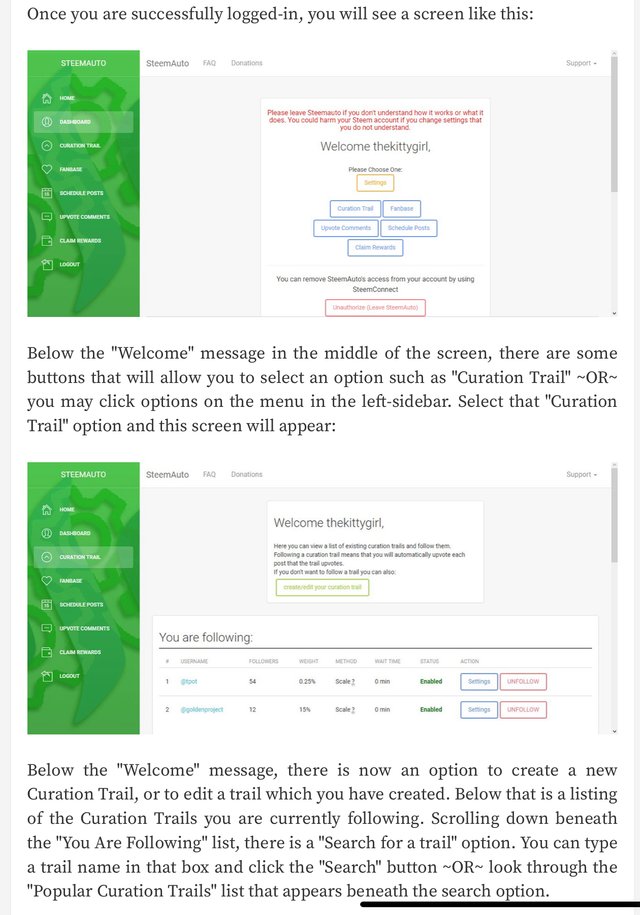 You don't need to adjust settings much since this isn't for voting. I adjusted my mana down a bit because I was close, but you don't have to, but it will pause all the votes if you drop below the number, so you should give your self a buffer zone.
The end of one project and the beginning of another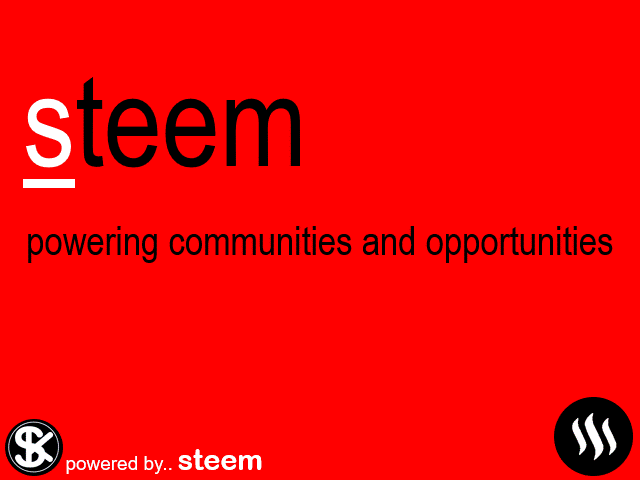 Project Update Country Specific Curation Program