Great Social Media and Video Platforms that DO NOT censor or ban your posts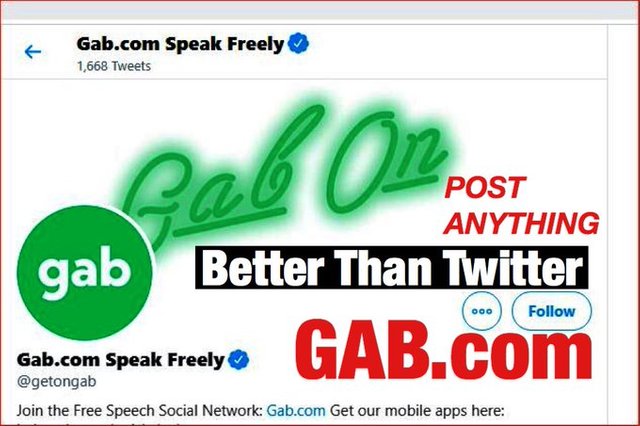 Are you sick of social media platforms that censors your posts and suspends your account for no good reason?
Platforms like Facebook, Youtube, Twitter, Instagram, Snapchat, Whatsapp, WeChat, Reddit, Google are controlled by not only big corporations and the CIA but also the giant Drug and Vaccine companies that control the CDC and World Health Organization. These platforms may delete, ban, censor or suspend your posts and account if the stuff you post goes against the information of the World Health Organization or their buddies.
Other companies like Pinterest, GoFundMe, and Paypal also censor you from their services if you post stuff their bosses don't agree with.
Beware of Fact Checkers, many of them are controlled by the Big Drug and Vaccine manufacturers and will tell you LIES in PLACE of the Truth. Snopes is a fact checking website they post up LIES to cover up the Truth for their masters.
FREE SPEECH PLATFORMS WITH NO CENSORSHIP, SEE BELOW
GAB.com
PARLER.com
MINDS.com
MeWe.com
PocketNet.app ( blockchain )
JoinMastodon.org ( sometimes censors )
Diasporafoundation.org
FREE SPEECH VIDEO PLATFORMS
BitChute.com
Brighteon.com
Banned.Video
BitTubers.com ( blockchain )
D.Tube ( blockchain - sign in with your Steemit.com post key )
Drop.Space
NEWS UNCENSORED, SEE BELOW
ZeroHedge.com
NaturalNews.com
Mercola.com
Dissenter.com ( need to sign in with your GAB.com login info )
COVID-19 VIRUS was created in the States then shipped to China to be released from the W.H.O. & CDC funded Lab in Wuhan, China. They used the Bats in the Wet Market as an excuse to hid the Truth. The Wet Market never even sold any Bats.
The release of the Covid-19 Virus was to bring fear all around the world. The W.H.O. and CDC wanted Bill Gates' Virus to spread into every country, that is why it took them so long to declare a Pandemic.
The instilled even more fear into citizens in America and Canada by installing Home Lock Downs, closing schools and businesses. The entire Covid-19 Scheme is to Bankrupt Businesses, Increase Job Loss, create Food Shortages and also promote their Cancer causing Covid-19 vaccine that was developed a long time ago and is just waiting for approval at the CDC. They can't bring out the vaccine right away because then people will know that they were the ones that created Covid-19.
The will wait until they use the regular school vaccines to make kids sick and label the outbreaks as the 2ND WAVE of the Covid-19.
Lastly, that will not reopen fully, UNTIL everyone agrees to take their Toxic Cancer Causing Covid-19 Vaccines.
All this 'New Normal' is just made up to keep convincing you that Covid-19 is very dangerous and that you must not stand close to another person, OR ELSE, yes or else the two of you may begin to talk and realize that Covid-19 is just a giant Vaccine Promotion Scheme. YES, there is a virus but it's not as dangerous as you are lead to believe.
The keep saying 'we are waiting for a Vaccine' but never tell you that there are already many supplements that you can use to protect your body by boosting up your immune system so if you do get Covid-19, you will most likely recover without any complication.
SEE THE MANY VIDEOS BELOW WHERE DOCTORS EXPLAIN THAT COVID-19 IS A SALE PITCH TO SELL THEIR VACCINES WHICH HAVE HAD DECLINING SALES SINCE MORE PARENTS KNOW OF HOW DANGER THESE CANCER CAUSING VACCINES ARE. REMEMBER, THAT THESE VACCINES ARE USED TO MAKE WOMEN INFERTILE AND HAVE CAUSING MANY DISEASES IN PATIENTS.
Watch each video and you will soon know why George Floyd was filmed getting killed to start a riot that took your attention off of the real reason, to have the Vaccine Bill SB20-163 passed in Colorado on June 7, 2020 quietly. This bill too away your rights to refuse their Cancer causing Vaccines and even the dangerous Covid-19 Microchip Vaccine that will be rolling out.
PLEASE SEE BELOW FOR THE ANSWERS TO ALL YOUR QUESTION ABOUT COVID-19 AND WHO CREATED IT.
Vaccines do cause Autism, Doctors confirm.
TRUTH ABOUT HIGH BLOOD PRESSURE ( hypertension )
TRUTH ABOUT HIGH CHOLESTEROL
BRAVE DOCTORS COMING OUT SAYING VACCINES ARE DANGEROUS BUT MAY HAVE THEIR LICENSES TAKEN FOR TELLING THE TRUTH ABOUT TOXIC VACCINES
SLEEPING SICKNESS CAUSED BY VACCINES
https://www.sciencemag.org/news/2015/07/why-pandemic-flu-shot-caused-narcolepsy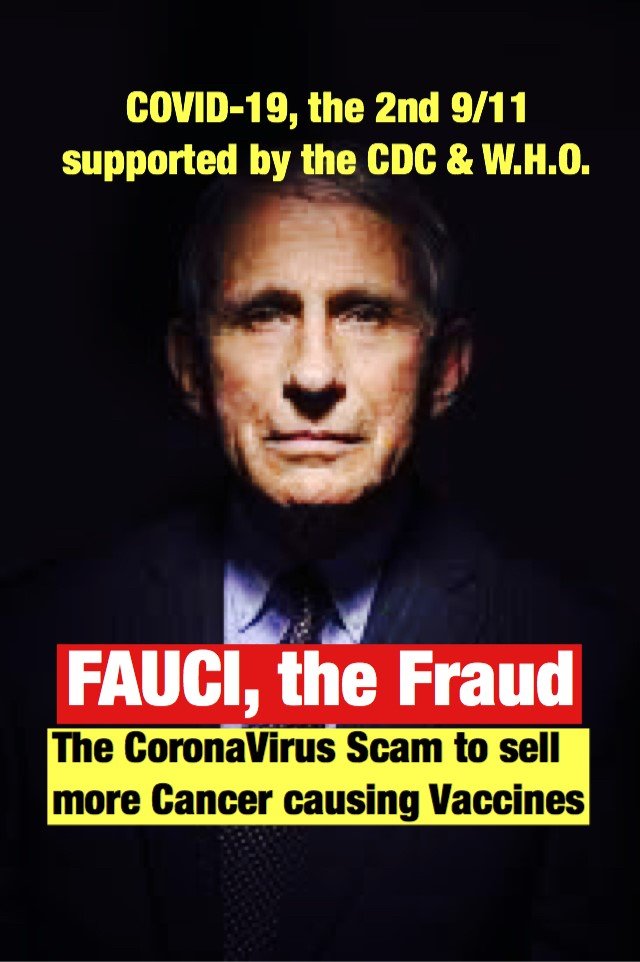 DO NOT WEAR MASKS FOR A LONG PERIOD OF TIME, DR BUTTAR EXPLAINS
WHY COVID-19 was ENGINEERED
BREATHING VENTILATORS ARE KILLING PATIENTS BUT HOSPITALS DON'T CARE, THE USE OF CPAP IS A BETTER TREATMENT
VACCINES KILLING CHILDREN CONFIRMS WORLD HEALTH ORGANIZATION
PARENTS FINALLY KNOW HOW DANGEROUS VACCINES ARE
DEMOCRATS COMING FOR OUR KIDS
MEDICAL STUDENT NOW KNOW THE TRUTH ABOUT COVID-19 the big Vaccine Scheme
---
SEEK COMPENSATIONS FOR VACCINE INJURY AT VAERS
Parents beware of the dangerous Hepatitis B Vaccine and the brain damaging Aluminum filled Vitamin K Shots for the newborn babies, many has left the baby with swelling brain. leading the brain bleeding and then they may stop breathing while alseep when they arrive home from the hospital.
VAERS link https://vaers.hhs.gov/
VAERS link https://www.cdc.gov/vaccinesafety/ensuringsafety/monitoring/vaers/index.html
DO NOT LET YOUR GOVERNMENT TAKE AWAY YOUR FIREARMS AND GUNS OR ELSE YOU WILL HAVE NOTHING TO PROTECT YOUR FAMILY AGAINST THE LOOTERS, FAKE REFUGEES, ILLEGALS AND THE CORRUPT DOCTORS WITH THEIR VACCINES.