Cowrium: Bringing the Blockchain Technology to SME Owners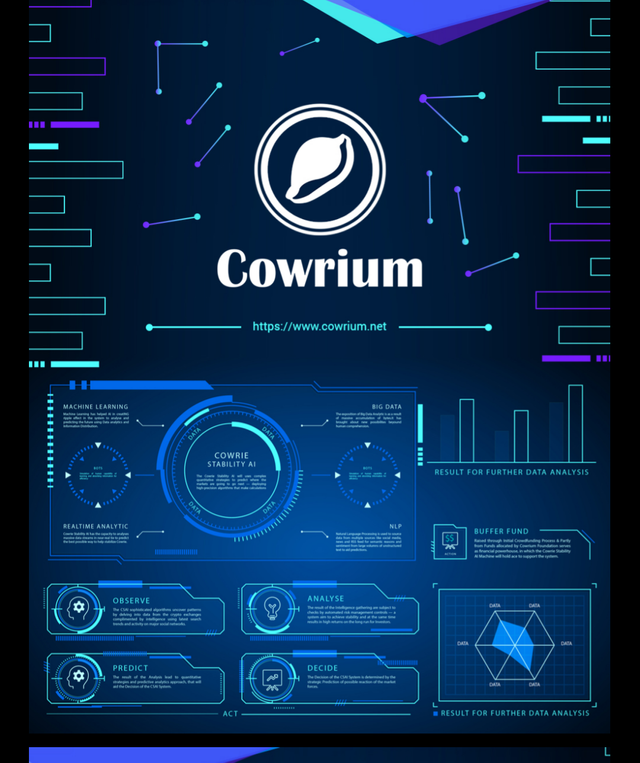 Introduction
In recent times, most businesses have gone digital and almost all of them have an online presence in at least 1 social media platform and this has boosted the business in no small measures. Suffice it to say that most of the businesses with an online presence are large companies while there is just a smattering of small and medium size businesses out there online. Most times, these SMEs are hindered by the inordinately high barrier entry for a successful stay online. Because the contemporary only business atmosphere is controlled by centralized bodies, SMEs with low income usually finds it hard to join the race.
But all hope is not lost as the advent of the decentralized blockchain technology have revolutionized the way people access business online. It has opened up the internet such that SMEs can now have better access to thousands of customers all over the world. But, there's still this little issue of most people who own SMEs being quite unable to grasp the full potentials of the blockchain technology and utilize its features to their benefit, and one cannot entirely blame them, as most of the blockchain powered platforms are complicated and requires some level of technical know-how for one to navigate them.
To this end, there is a need for a simple, user-friendly blockchain powered decentralized platform where users will not need to be tech-savvy before they can utilize it. This need is fully solved with the birth of the Cowrium project.
What is Cowrium Project?
Cowrium is a blockchain powered platform designed to help SMEs to conveniently adopt the plethora of solutions offered by the blockchain technology in order for them to reach and interact with numerous customers on a global scale.
The Cowrium Project is simple to use and multi-dimensional, providing crypto and smart contract solutions via its decentralized exchange (COWdex), borderless currency transfer solution where fiat can be received in lieu of cryptocurrency (ErrandBoy) in addition to an Artificial Intelligence crypto stability solution for the project's native coin Cowrie (Cowrie stability AI).
All the above listed features are geared towards providing a total package solution for users to move their business forward through adoption of cryptocurrency and blockchain and hence, the Cowrium Project is indirectly helping in the mainstream adoption of cryptocurrency as more people sign up and use the platform.
Services Offered On The Cowrium Platform
As stated earlier, Cowrium has a native cryptocurrency known as the Cowrie and this is the main digital currency used to pay for all underlying services on the platform. On the Cowrium Platform, users are afforded with several means of earning the Cowrie like mining, referral program, staking, validating and owning masternodes on the platform.
Another service available on Cowrium is the Cowrium Pay Module and Financial System which links all devices on the Ecosystem and requires a user to input unique identities already created in order to access it. Here, a user can deposit, withdraw, request for Cowrium pay debit/credit cards that can be used on the platform's ATM, terminals or card readers available globally. A user can also perform payments or loan CWR coins from here.
For top-notch security, Cowrium implements a 2-HOP consensus model, PoW/PoS. It also has a smart contract library with access to similarly built contracts and it's atomic swap will enable borderless transactions supporting various cryptocurrencies.
In summary, Cowrium is aimed at onboarding SME business owners on the cryptocurrency train so they can have unlimited access to customers globally. It is also developing its native cryptocoin Cowrie built on the blockchain, that is designed to take the place of paper money in the near future.
To learn more about this project, here are some links for you
Website
https://www.cowrium.net/
Whitepaper
https://www.cowrium.net/cowrium-whitepaper.pdf
Facebook
https://www.facebook.com/cowrium/
Twitter
https://twitter.com/cowrium/