MikeTravel's entry for the #Creative-Steem Photo Editing Contest #1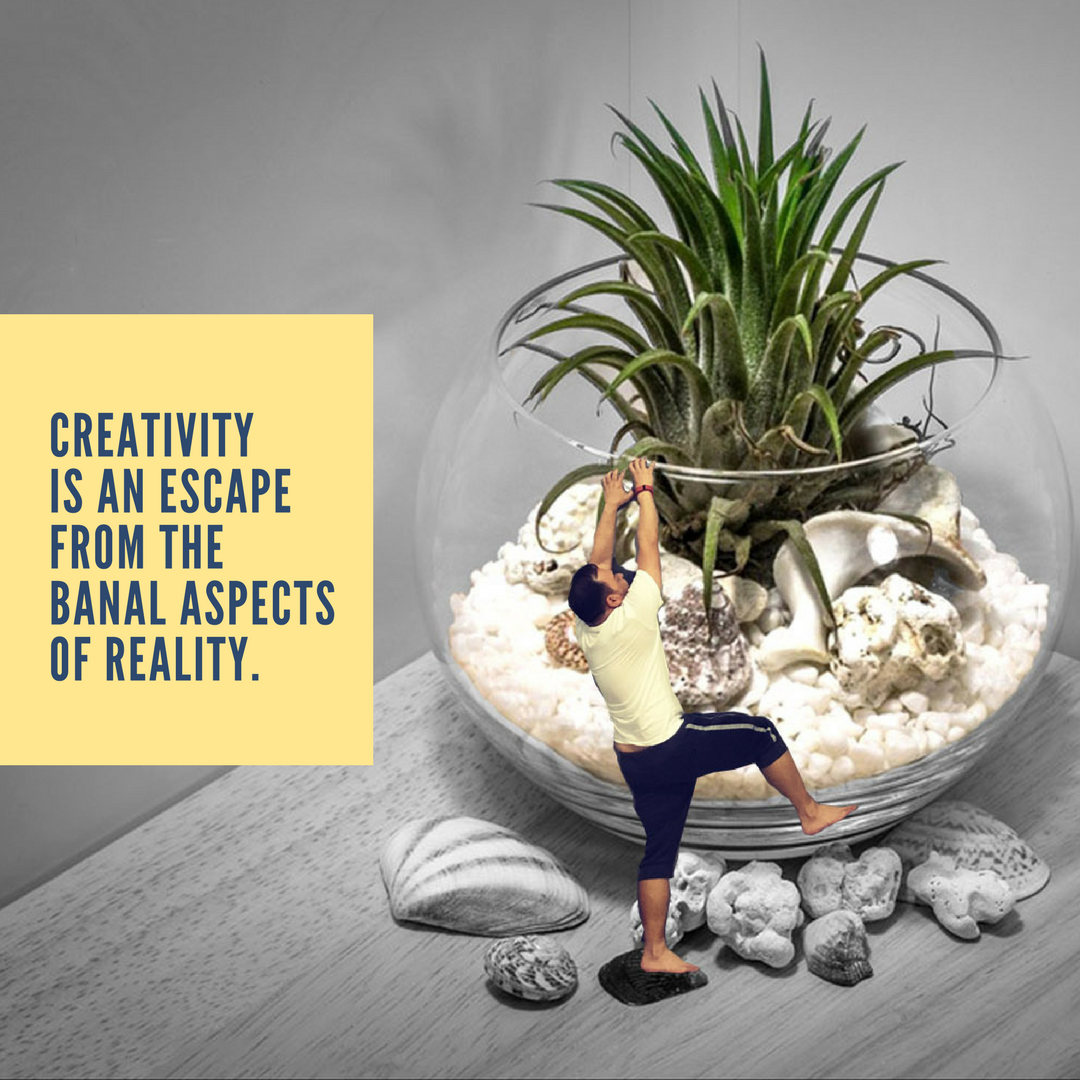 It's New Year's Eve, and I was feeling a little sad, and lonely this evening. I decided to work on this project hosted by the @creativesteem community which is ran by @creativesoul.
https://steemit.com/contest/@creativesteem/creative-steem-photo-editing-contest-01-steem-prize
I was inspired by the quote "Art is an escape from the banal aspects of daily life." by an unknown author.
I altered it and changed it to fit my current mood.
I believe there is truth to speculation that there is some correlation between melancholy and creativity. It gave me an idea to put my photo as if I was climbing and escaping to get inside the colored bowl. It sorta reminded me of the film "Pleasantville."
What do you think?
To read the article on the correlation of sadness, and creativity. Check out Why the long face?