Altered States: Leaf Cutting Bee on Zinnia
Let the Wednesday in your soul! What's up Steem blockchain??
This is another piece from my new series, "Altered States"
Altered States: Leaf Cutting Bee on Zinnia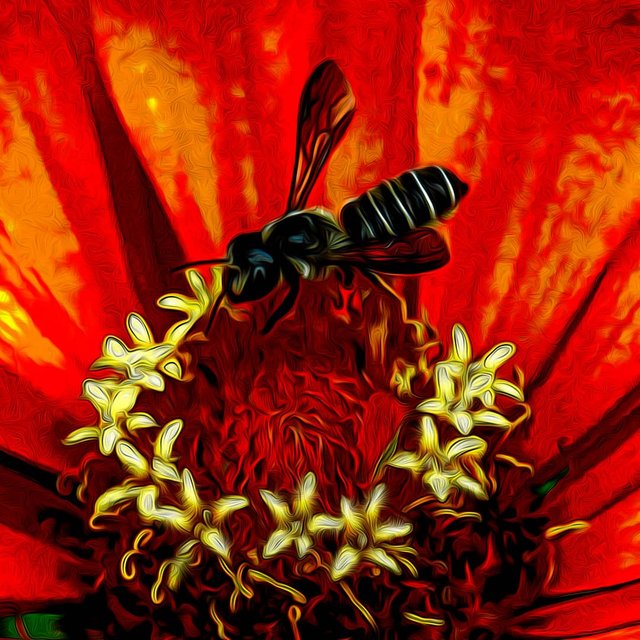 I do love playing music and making videos for everyone. The challenging part is finding quiet time alone in this house. I will make more videos for you in the future, but right now I am way into photography and making awesome art with it!
Plus, I can do it with loud children in the background.
The original photo was taken by me with our Nikon Z7 mirrorless camera...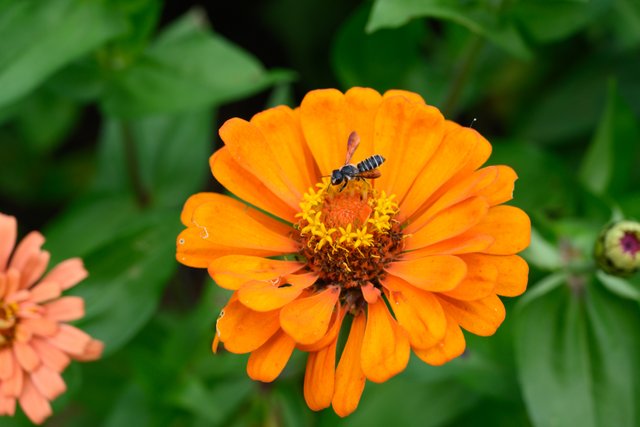 | F-Stop | Exposure Time | ISO | Focal Length | Flash |
| --- | --- | --- | --- | --- |
| f8 | 1/320s | 400 | 70mm | NO |
Then I cropped it and applied one of my custom Lightroom presets...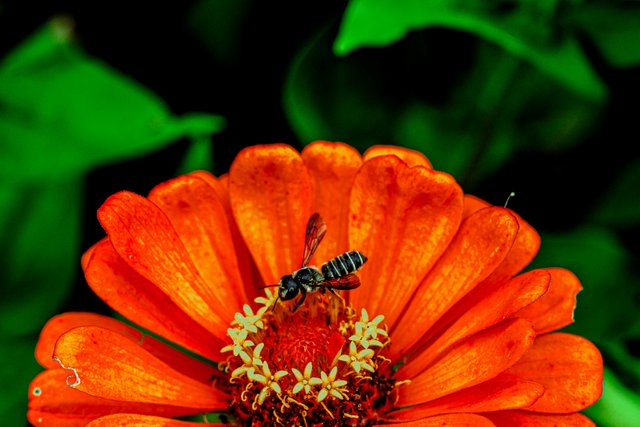 The final image was cropped a little closer (above main image)and is the official "Altered States" look. It is best viewed on a larger screen.
Thank you for checking out my post and looking at my photograph and artwork. Let me know what you think!
Until next time, with big love from me...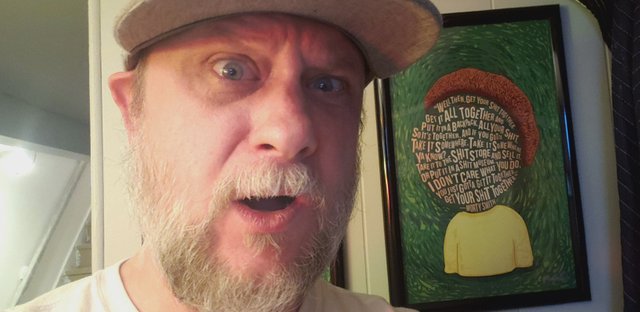 JGV