My version of a historic 1775-1800 era wallpaper design that I spotted in the latest Emma (2020) film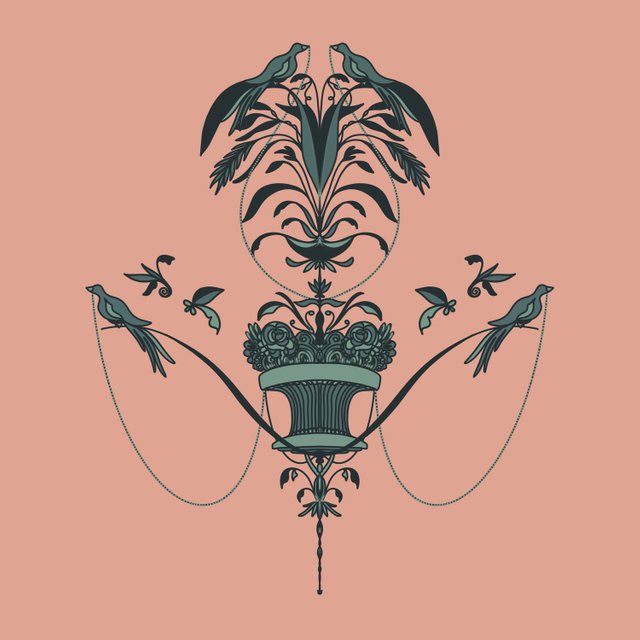 Surface pattern design is an area I'm longing to expand further into. I've licensed some of my designs before, but I'd love for it to become a regular income stream. As such, I'm taking more notice of surface design when it appears around me.
I went to see the new Emma (2020) film, which deserves its own post, as I loved it.
However, the set design needs to be mentioned for the purposes of this post. It is artistic and sumptuous. The costumes and landscapes are also breathtaking. Anyway, I noticed in one scene a striking wallpaper, in warm blush and greens.
Wallpapers with naturalistic motifs were typical in french wallpapers of the period. I did some research and found the design team sourced it from a supplier called Adelphi Paper Hangings, and the one I noticed is called 'Pearls and Parakeets'.
I decided I wanted to recreate my own version for the express purpose of studying the arabesque format and the shape of the original design that is repeated across the pattern. I find that visually fascinating.
Here is the result (above). And, once repeated (below). Isn't it divine?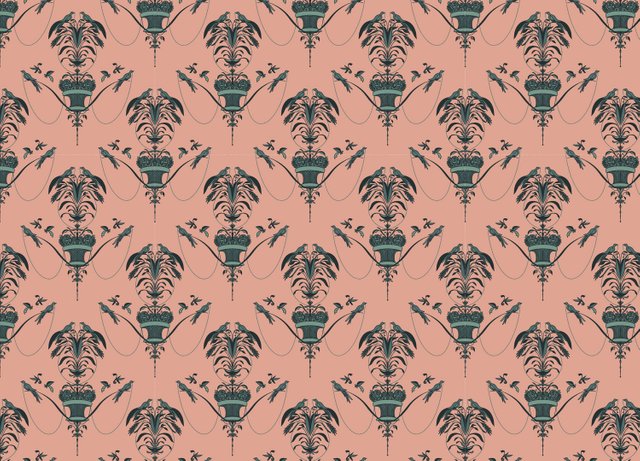 The original, below, again, is called 'Parakeets and Pearls', French (Paris,) circa 1780 and is from Adelphi Paper Hangings.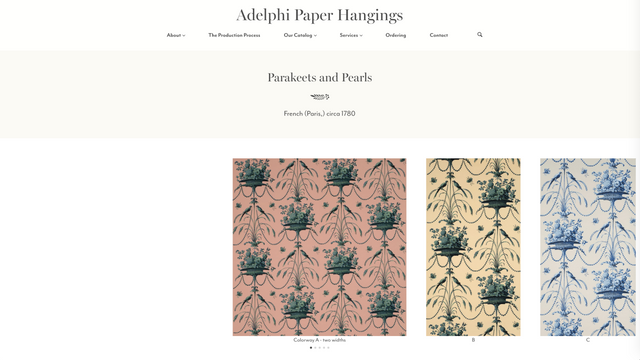 Thanks for reading!
---
You can support me using Steem Basic Income