Crispy Thai Crepes : My all-time favourite :D
A few weeks ago.. I went to my cousin's house in Pathum Thani: one of the province of Thailand. To be more specific, her house is located in the city called Rangsit. If you don't know where it is, please google. Even it is not a popular province like Bangkok or Chiang Mai. But one thing I would like to say is that there are MANY delectable goodies here!!! Especially The dessert called Crepe arrr....I wanted to tell that the crepe here is not the same as the Japanese crepe found in Harajuku. Wait for a second...I will show them to you all later. Now let's go to the crepe store!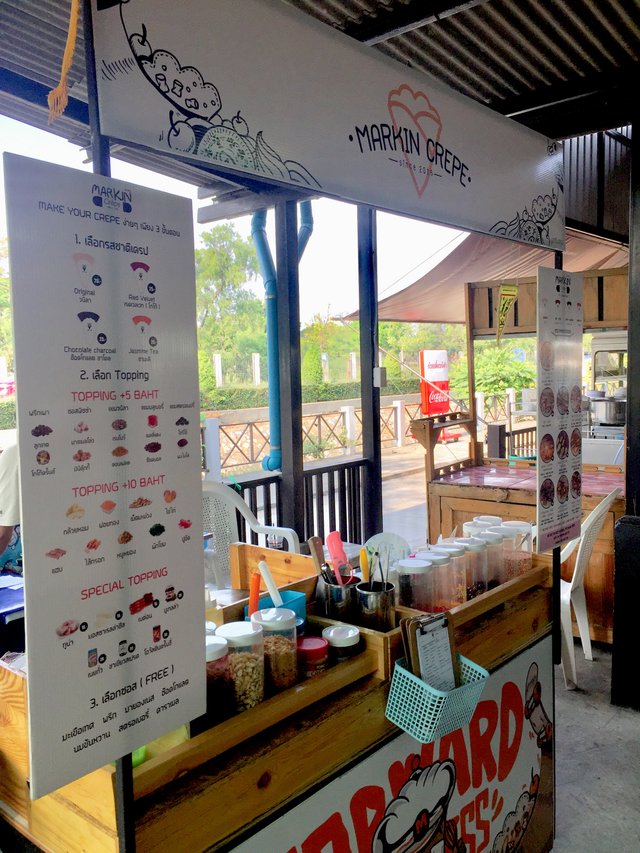 It is a crepe stand obviously where they make crepe.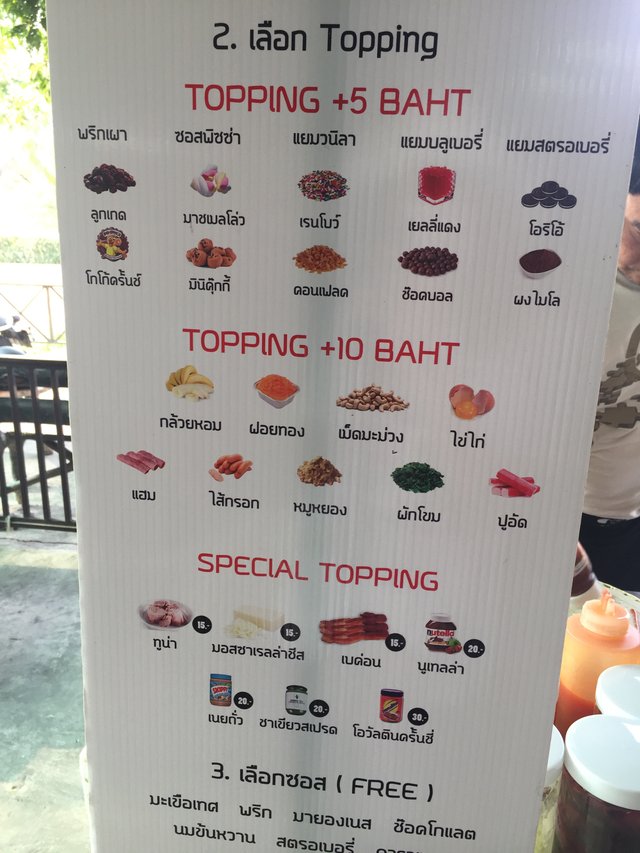 Here comes varying ingredients.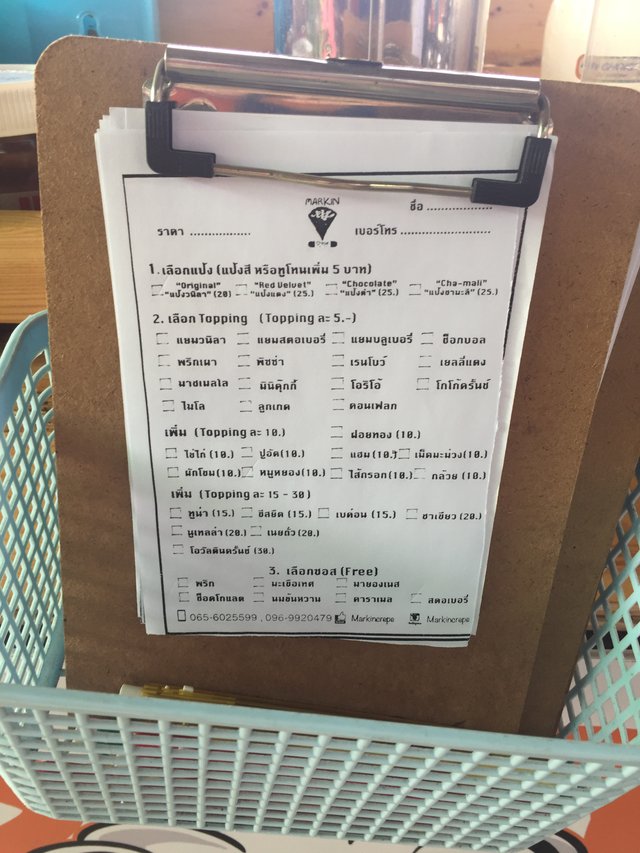 You can decide your crepe's topping on your own with these ingredients on the list. You can make a paradoxical taste like I did. (I added flossy pork with strawberry sauce) Umm..Yummy not a joke!
And (I proudly presented )let's see how the Crepe man made my crepe. (He allowed me to take photos while he was making the crepe :D )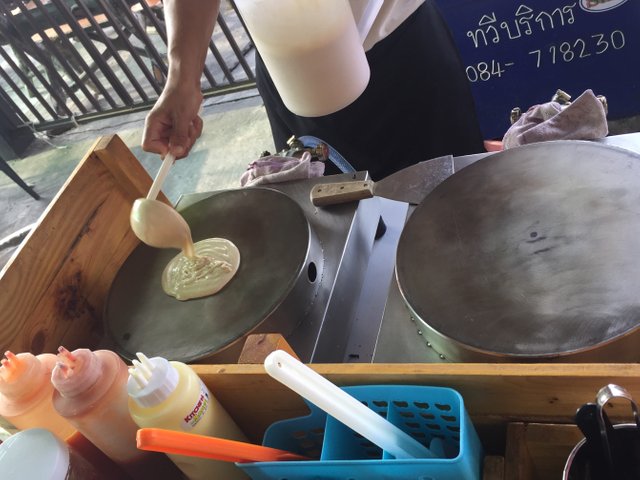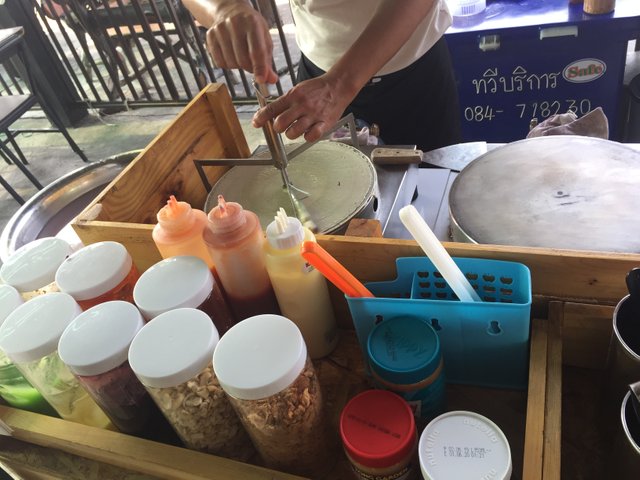 He was arranging flossy pork on the white pure crepe. I can say it is the most elaborately decorated crepe. I have never ever seen...I know that's way boastful hehe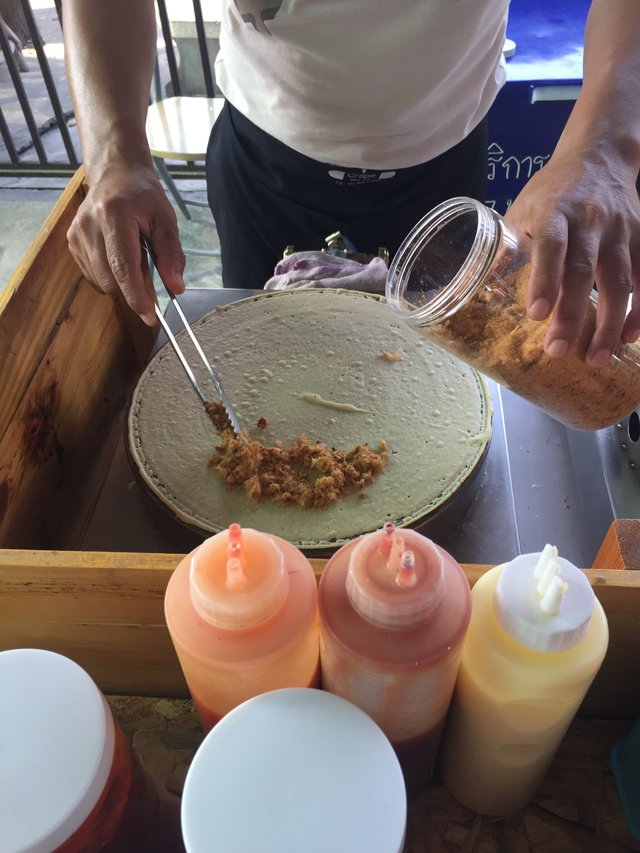 Adding strawberry sauce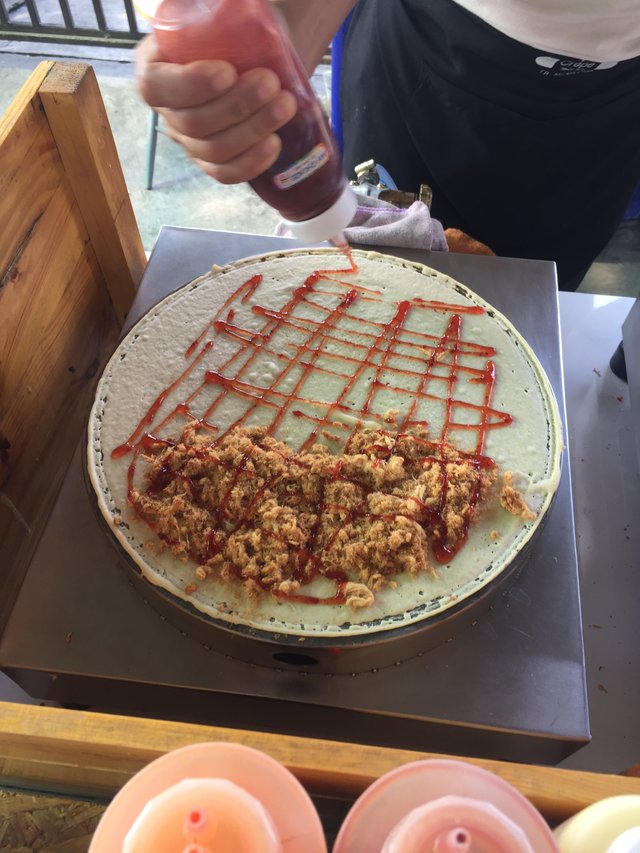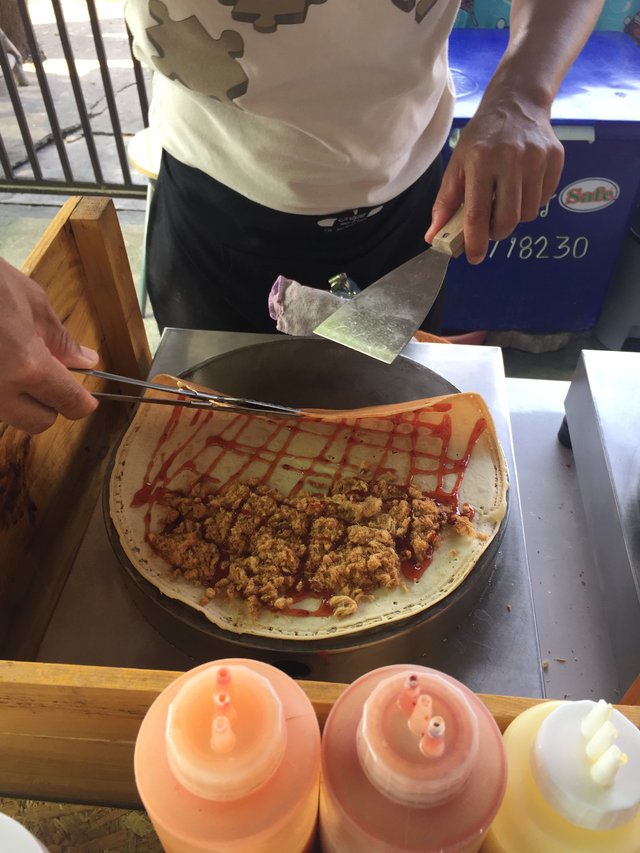 Folding the crispy crepe before putting into a crepe paper-made holder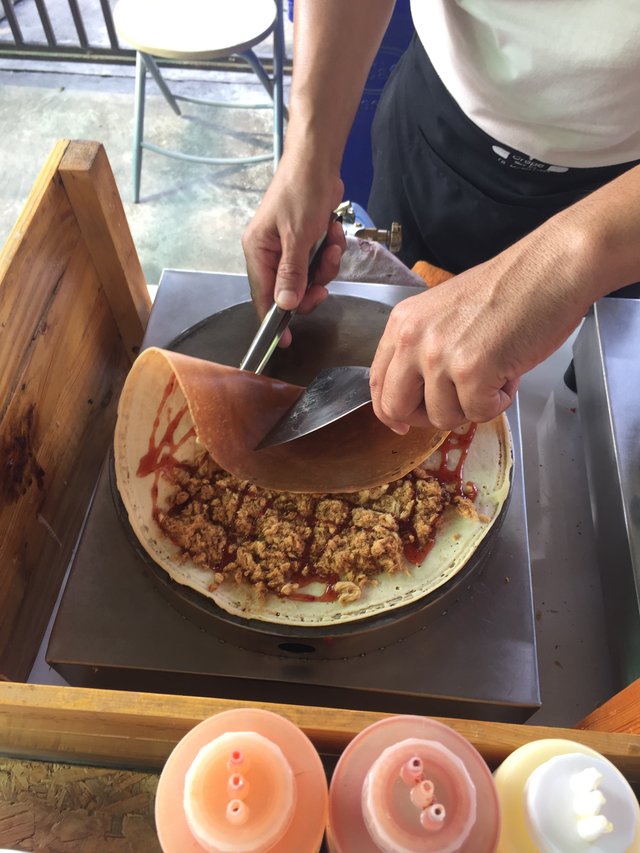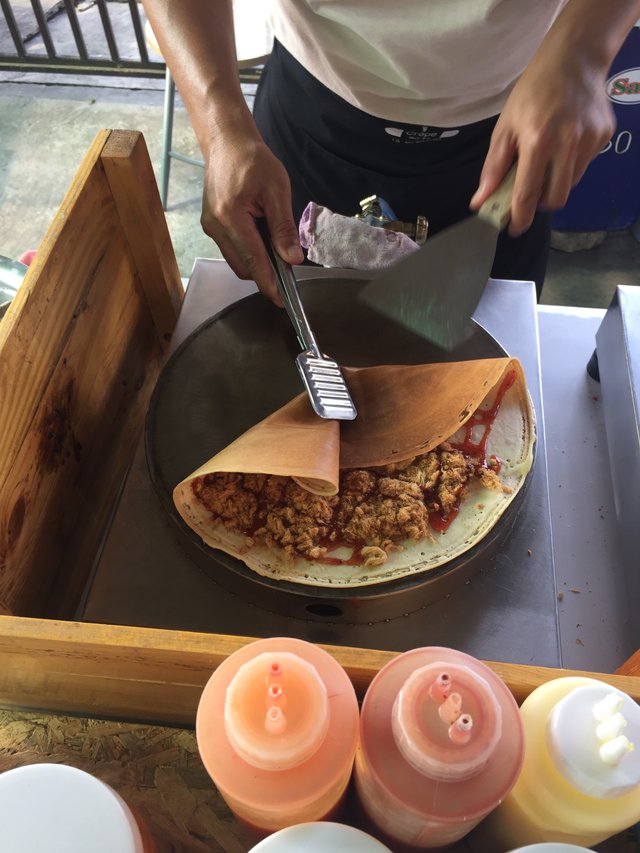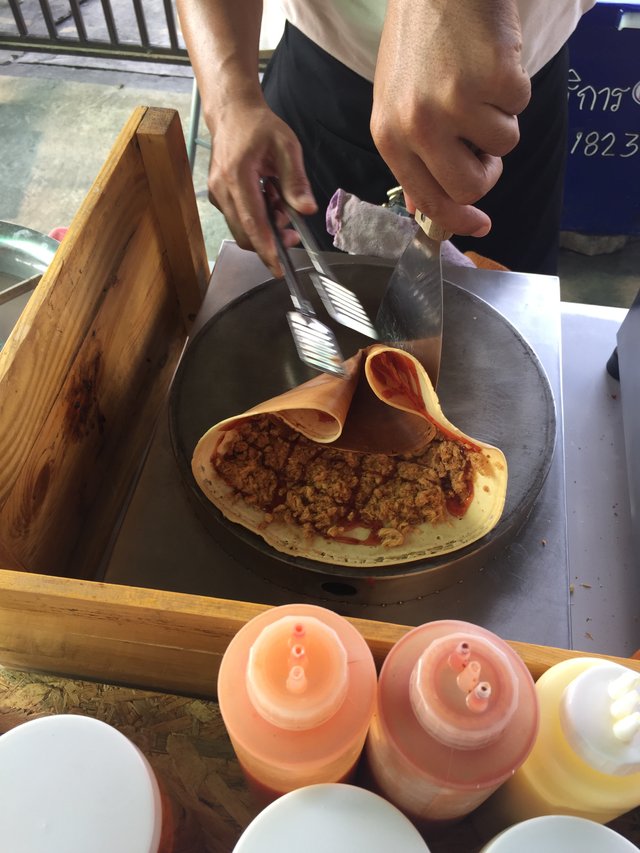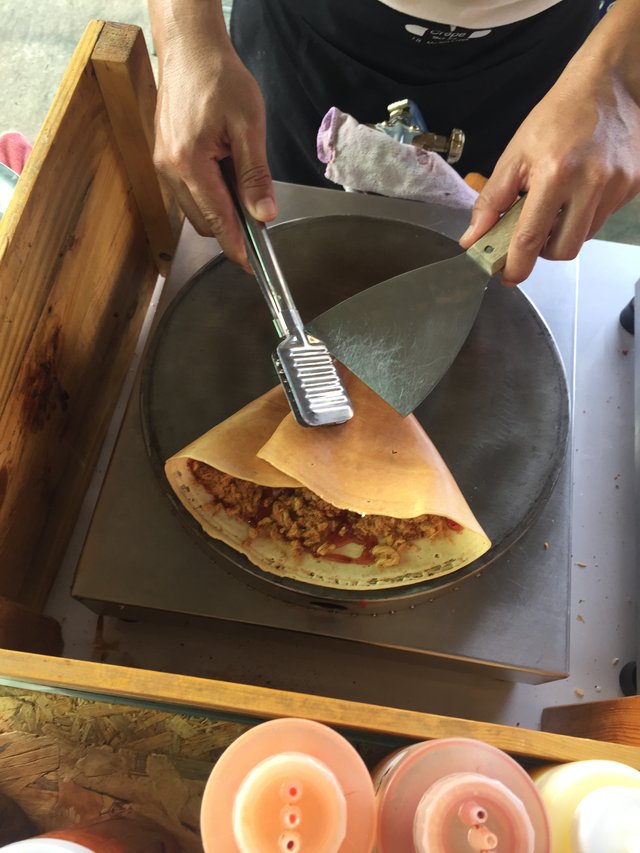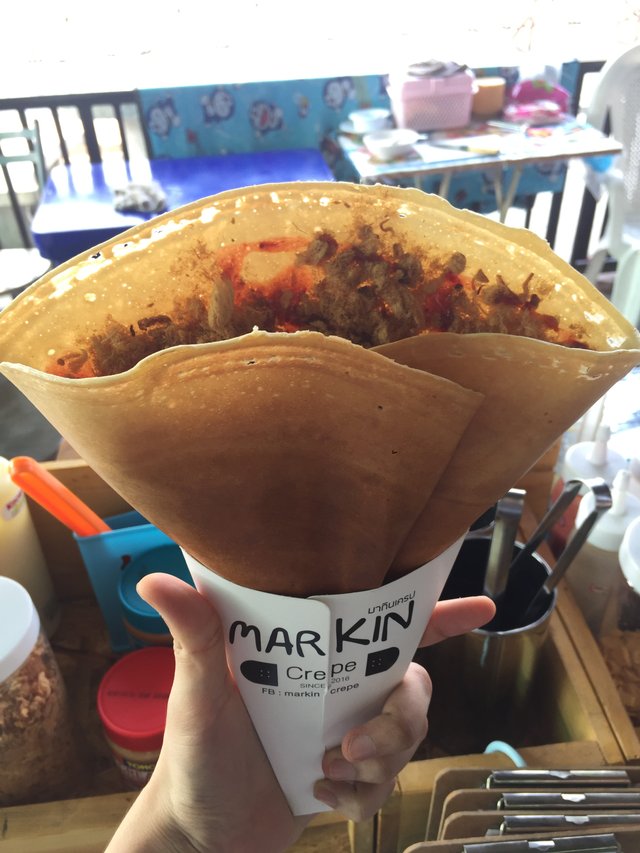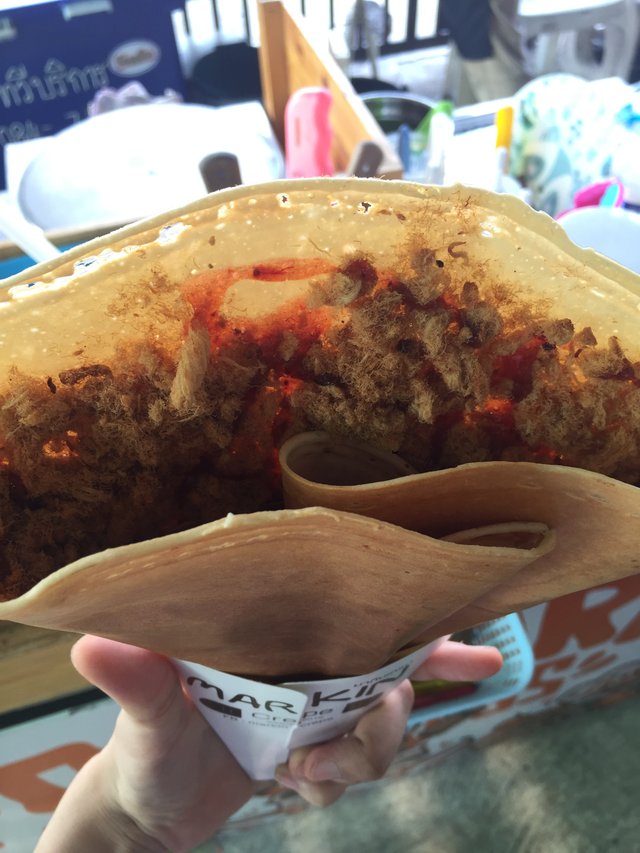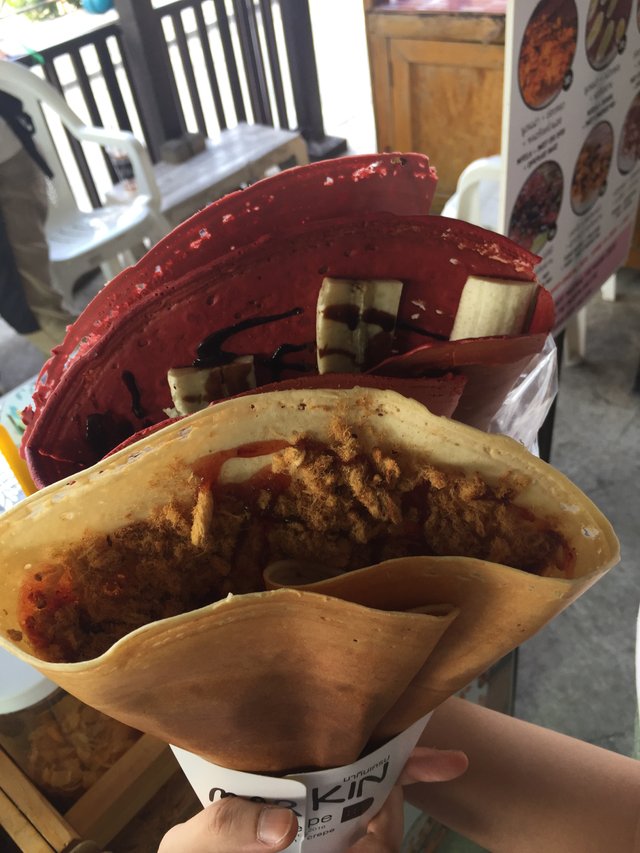 Well-done!! MY MOUTH-WATERING CREPE was ready to delight. :) (The other red crepes are my sisters)
Thank you so much if you read until the end :)