Wakanda: Hollywood Gets A Reality Check
Something that I came across Twitter today was the following: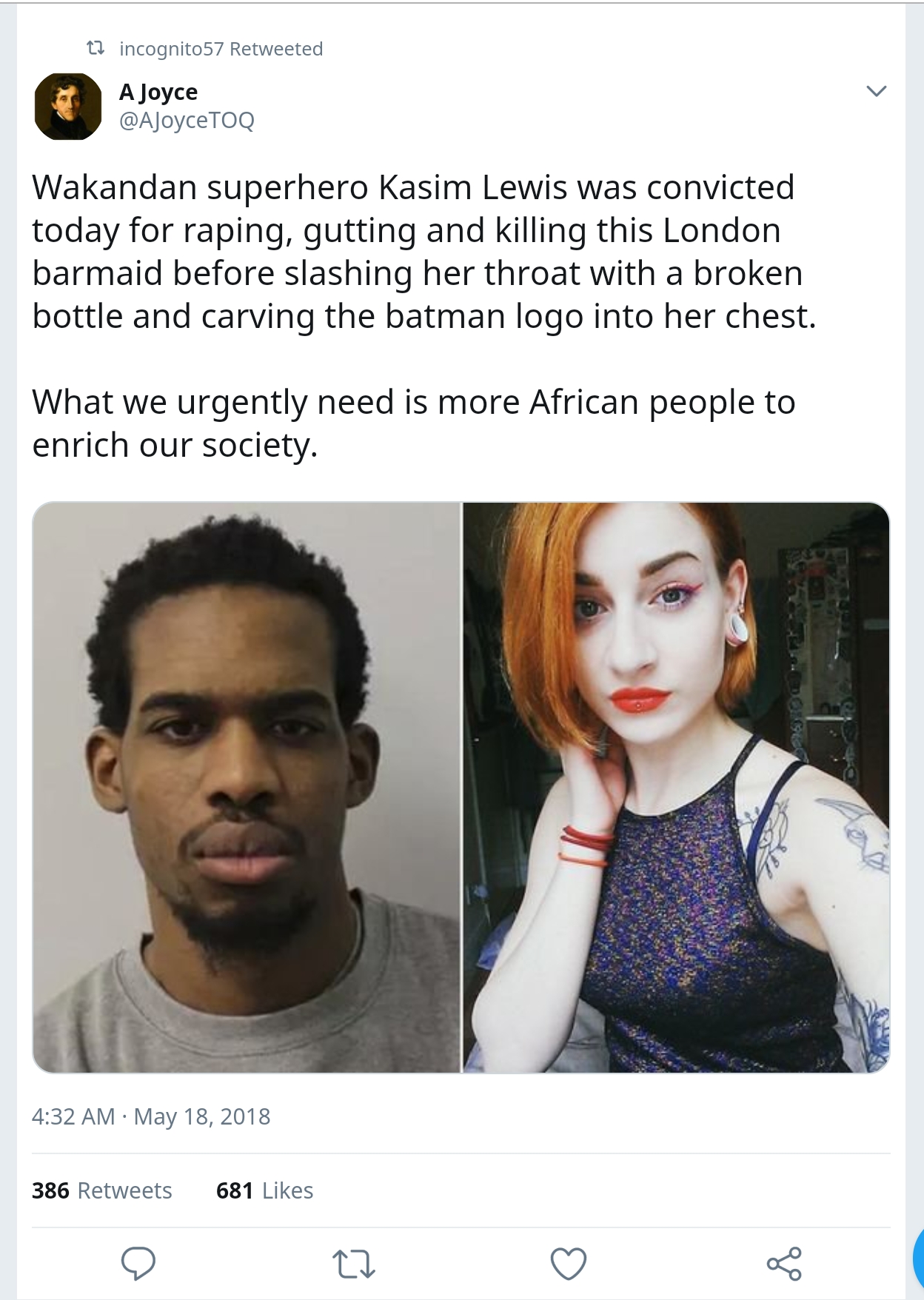 One of the main black actors has committed a henious murder. Can we honestly start looking at crime rates now? And how those crime rates correspond to nationality and race?
I'm sure this fact will trigger many, but seriously, isn't it about time we set aside hurt feelings and start facing confronting truths?