CRYPTASSIST CRYPTOGO - HEB DOLLE PRET - WIN CRYPTO!
Wie heeft er nog nooit gehoord van het augmented reality-spel Pokemon GO© dat de wereld de laatste jaren heeft bestormd? En wat heb je gewonnen naast enkele virtuele wezens? - Niets!
Dat verandert allemaal met de Cryptassist augmented reality-app - CryptoGo!
CryptoGo kan gratis worden gedownload en gespeeld. Spelers hebben de mogelijkheid, wanneer zij op genomineerde locaties zijn, munten te vinden die worden uitgezonden en om Cryptassist-munten (CTA) te gebruiken om deze munten te vangen. Spelers ontvangen elke dag gratis munitie en hebben de mogelijkheid om in-app aankopen te gebruiken om hun mogelijkheden om munten te lokaliseren en te veroveren te vergroten.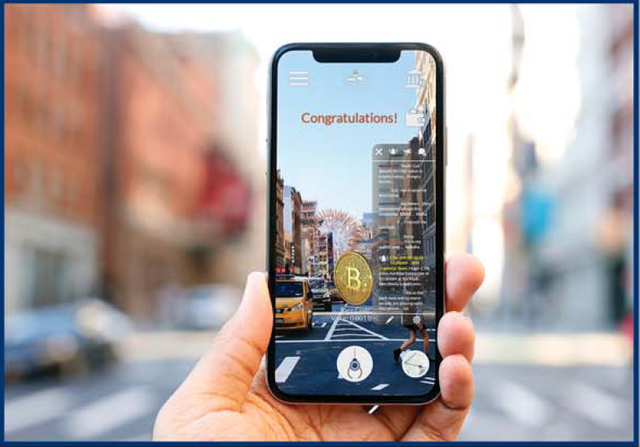 Van tijd tot tijd houdt Cryptassist Premium Airdrops, waar top munten zoals Bitcoin, Ethereum, Litecoin en meer beschikbaar zullen zijn om te vinden.
CryptoGo is gemakkelijk te gebruiken, leuk en vooral, potentieel lonend. CryptoGo, onderdeel van het cryptassist-ecosysteem, is de perfecte kennismaking met de crypto-wereld voor nieuwe crypto-gebruikers.


Ga voor meer informatie over CryptoGo of het Cryptassist-platform naar onze website of download onze whitepaper op www.cryptassist.io.