MonsterByte, Play for Fun, Win For Real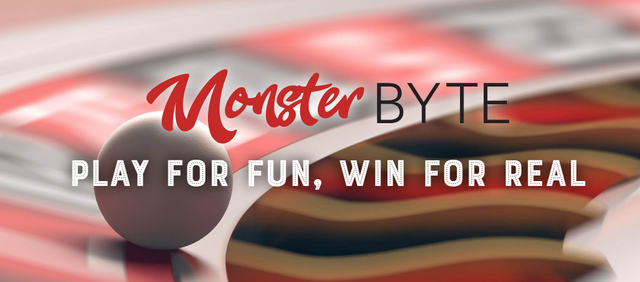 Monster Byte is in a campaign to collect funds from investors who will invest their money through ICO purchases to make the company carry out its activities and increase profitability. The investors will get tokens aswell get dividends along with other prescribed benefits. Let your money work you with the new Initial Coin Offering from Monste rByte. Because Monster Byte offers a full package plan for their investors.



What is Monster Byte?
Monster Byte is a technological company that owns a suite of Crypto- currency gambling websites. Monster Byte owns and runs this gambling websites so far. Their main mission has been offering gamblers platforms to wager on sports and other casino games like Blackjack, Roulette, Baccarat, etc.
In their agenda, they seek to the following;
• To expand their services
• Increase revenue
• Enter into wholesale B2B operations by via white-labeling their existing software for resale and licensing.
• Increase their marketing and product development.
• Hire marketing staff
• Improve user experience, such as enabling telegram users to play with from their telegram apps so far.
The Monster Byte journey
Monster Byte is in search for smart investors to make join their journey and at the same time receive profit. They have made it easier for investors to trade in their cryptocurrencies such as Bitcoin, Litecoin, etc. The purchase will be done into phases.
Monster Byte Services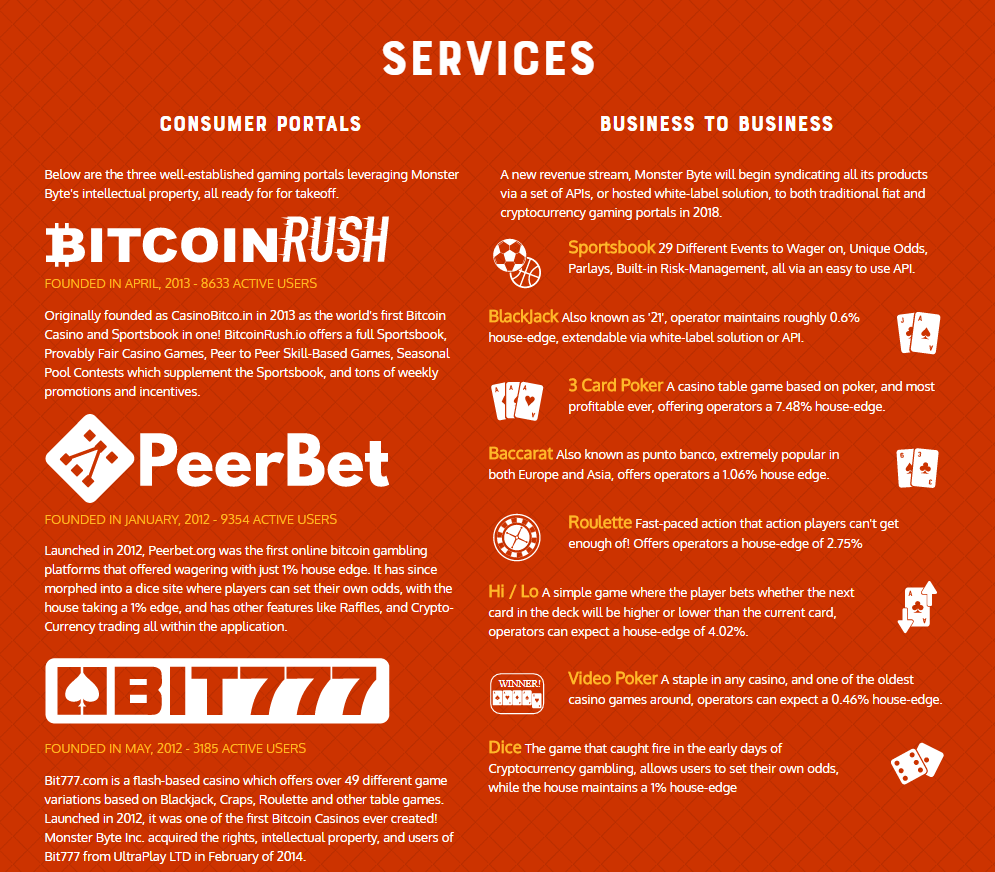 • Phase one the pre-sale, with 2.5 million tokens, expect to be sold from 3rd of July 2017 at $0.08 USD.

• Phase two the general sale, with 7.5 million tokens to be sold at $0.11 USD as from 8th of July 2017.
The presale is at a cut-off price with 31.5% discount over the general sale. So if you willing to do purchase these tokens you better take an advantage of this offer so far. In this drive, they intend to collect $1.025M USD which will give them a post-money valuation of up to $4.4M USD.

Why should you buy the tokens from Monster Bytes?

• Token holders will be able to trade with other assets and crypto-currencies within the EDEX
• Tokens will be listed on TTidex and other exchanges as well. • All token holders will be entitled to their share of collective profits Monster Byte will make.
• Dividends are paid in Bitcoins.
• Monster Byte will publish detailed reports quarterly to increase transparency and awareness so far.
Monster Byte has also placed Bounties that will be purchased after the ICO is complete. The 750,000 tokens set aside will be sold at 0.11 cents per coin at face value.