Funny story when I signed up for an Indodax account
A few days ago I was interested in registering an Indodax account so that I could use it in crypto currency withdrawals such as Steem, Bitcoin, Dogecoin, Byteball and others ...
Because of that basis then I registered an Indodax account through an intermediary of a friend who was proficient in this.
After the account is registered, Indodax then sends a message via Email for verify the account I made ...Then I immediately did it according to the instructions in the e-mail message ...
After writing what was asked on a piece of white paper, I finally told a friend to take a picture of me holding the paper and then I sent it to Indodax for verification ...
After waiting a while, Indodax finally sent a message to the email that my account failed to be verified for a very funny reason ...😊.
Do you know what the message is ??
The following is Indodax's message:
"Hi Lutfi,
Sorry, your account verification application has been denied with the reasons below.
Reason: Please repeat your self verification photo again. Please indicate the cigarette when you do a self-verification photo. thank you
Please verify again.
thank you."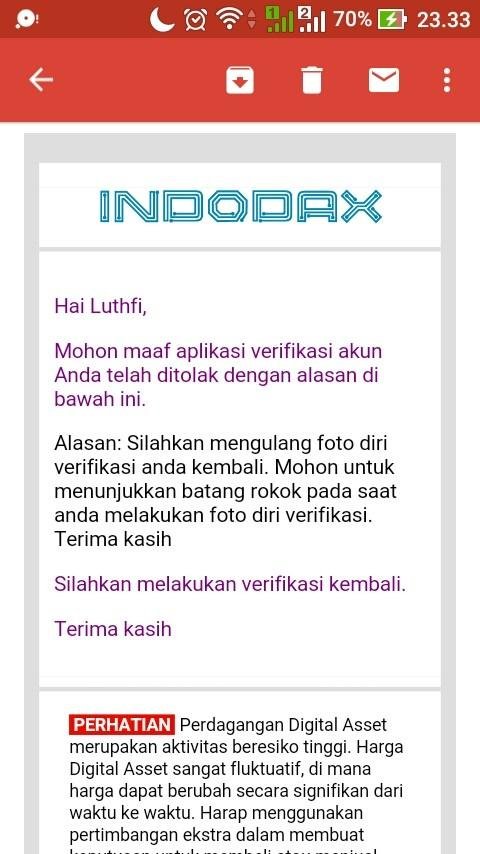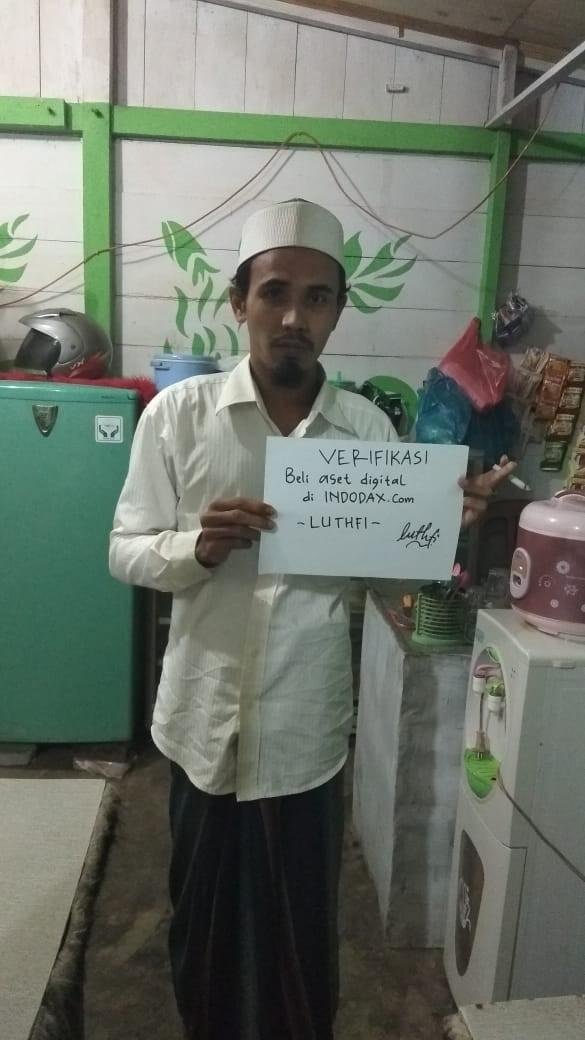 ---
*It turned out that only because of a cigarette that I held in the hand that was the reason Indodax did not accept verification of my account ... this is really crazy, I didn't expect Indodax to be sensitive like this ...*😁😁😁😁😁😁..hahaha.
Thank you..