Litecoin , possible sheltered spot for the next 2 weeks
Looks like Bitcoin has touched the bottom. However, a deeper fall is likely before the 1st of august, the Segwit day. Litecoin is one of the best currency barely affected by this bearish trend, so a rise fueled by Bitcoin holders might be an option.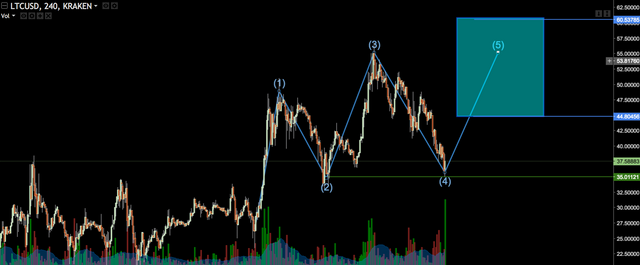 If it does not break the support (35$ ), it should go for a rise. If it reaches the rectangle,  we have a good chance to get a new higher high. If it reverse before, we're back to the support. So, a broken support could mean a down trend.