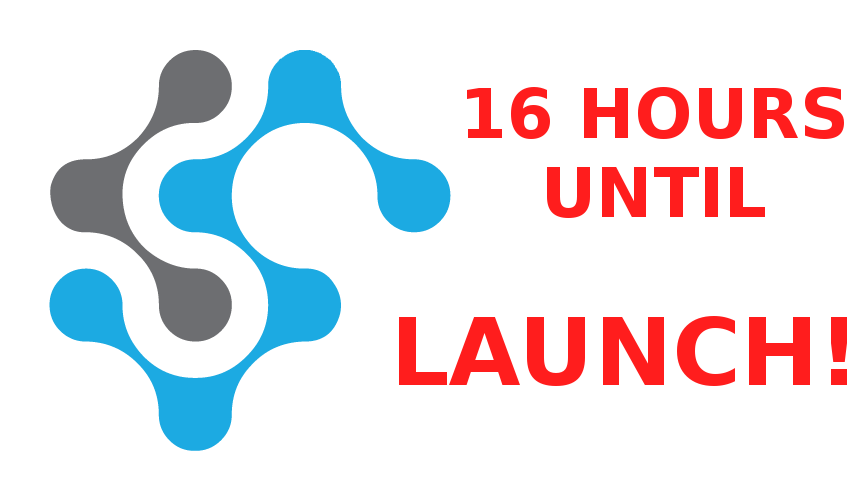 This is it, this is what I've been waiting for the entire year. Synereo's Wildspark product will be out in 16 hours or less, so make sure you don't miss it, sign up for it early:
I have been talking about Synereo for 7 months now, and I believe this will be the event of the year. A very innovative app that took a long time to develop but the team has put a lot of work and effort into it to make it as usable and attractive as possible. It is the first product of Synereo, and it will be open beta on August 13, but since the team was very hard working they are ahead of schedule so they have announced in the AMA video that they will be releasing it after 36 hours from that event, so that leaves us with only 16 hours left. Dor announced it at 7:44 PM and now it's 22:00 PM so that is only roughly 16 hours left after publishing this.
So drop everything you are doing and sign up for Wildspark it's gonna be a great app, I am very excited about this:
I am telling you this is it, this is the big day we have been waiting for so I think after this the entire world will change. This small app can really shake up the world of advertising, content creation, or in one word the attention economy. To describe it in 1 word it's going to be purely awesome.
I believe the price of AMP will be skyrocketing after the release, the buy wall is already thickening on major exchanges, and my bags are already full. I think there is still time left to buy AMP but I don't think there is much, this baby can go to the moon at any moment.
I expect easily 100,000 satoshi price / AMP in just the short term, who knows by 2018 what the price will be, but this project really has a very hardworking professional team, which you don't see many places else, which means that this project is severely undervalued, and the market ought to correct this at some point. So a 100,000 satoshi price for this is very conservative valuation, it might even be a lot more than that after they start improving on the project and release more innovative things, there were even rumors of a decentralized video sharing platform, but I'll just leave it at that, I don't want to make you over excited beyond what you should be.
Well the price is 9800 satoshi now, and it would not take a lot of juice to pump that to 98000 satoshi, the market can really do it, I think the value of this project speaks for itself.
When I first talked about AMP the price was almost at 3000 satoshi, since then there was a rollercoaster, but it can easily go back up to the 40000 ICO level, and even past beyond that.
If this was worth 40,000 satoshi at the ICO without a product, well then expect it to be worth double or triple with a working and innovative product, and a lot lot more in the future.
Get AMP Here:
---
Disclaimer: The information provided on this page or blog post might be incorrect, inaccurate or incomplete. I am not responsible if you lose money or other valuables using the information on this page or blog post! This page or blog post is not an investment advice, just my opinion and analysis for educational or entertainment purposes.
---
Sources:
---
Upvote, ReSteem &