IS FUTURE OF ICO THREATENED BY SECURITY TOKENS? Share your view with us.
UTILITY TOKENS vs SECURITY TOKEN
Introduction
This year we've witnessed enormous drop in price of pretty much every single crypto on the market. Caused mostly by lack of regulations and growing distrust. Currently hardly anyone want to invest in any new ICO. Lack of trust and fear are putting off investors and it doesn't seem that this trend will change anytime soon.
At the same time Security Tokens are growing slowly in popularity as many believe that STO will be future of cryptocurrencies. Will STO eventually kill demand for any upcoming ICO, causing currently existing project and ICO to collapse even more?
| We in @creativeblue would like to know what's your view on this particular topic. And if you're not aware what Security Tokens are and how are they different from ICO then I would strongly recommend to get familiar with this issue. | |
| --- | --- |
Today @focygray is sharing with us his knowledge and explain what are the differences between those two. STO vs ICO.
ENJOY READING :)
NEW ERA OF TRADING ASSETS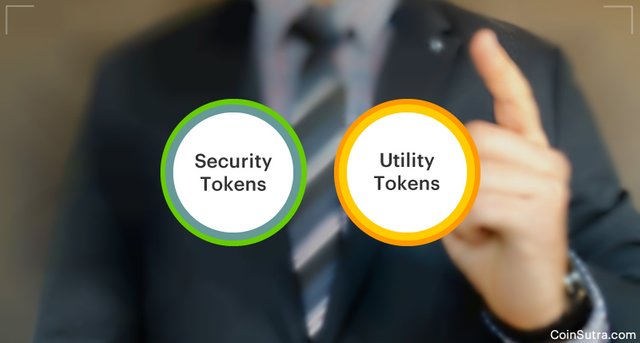 Before the discovering of the Bitcoin by Satoshi Nakamoto (who is 44th richest person in the world; currently worth $19.4 billion), there has been a traditional way of exchange of currencies by people, which is normally by a middle party (an exchange or a bank). This has resulted to lot of time wasted and funds mismanaged. Thank to Satoshi for his innovation that has brought a revolutionized system of trading assets on a decentralized platform (with no centered power on any single individual, country or economy).


Since the discovering of the bitcoin and other cryptos, the blockchain has experienced a massive improvement in the development of decentralized technologies that seems promising to investors. Not only does these technologies removed the barriers of middle man involvement in trading and other financial transactions, they've also introduced a new era of storing traditional assets as digital assets using the blockchain consensus protocols to secure and remove a third party barriers. However, despite this promising future of cryptocurrencies and digitalizing of traditional assets, it is expedient to look before you loop.


On this article, I will try my possible best to outline some important things you need to know before you invest in digital assets.
Before now, Bitcoin worth about 0.08 dollars when it was first created. Imagine those who invested in it then would be multi millions of dollars richer now. That is what is motivating a lot of investors in investing in new tokens because they never know if these new tokens might rise to fame someday like the bitcoin did. Nevertheless, it is advice to always know the genuineness of new tokens or new technologies on the blockchain that wish to launch new tokens (ICO, Initial Coin Offering) before you invest in it/them.
In 2017, there were over 500 new tokens launched into the blockchain with different motives and different idealogy. Some managed to come up with tokens that have a promising future that made investors think that someday they might be like the bitcoin. Now, let me tell you the different types of tokens and why you should be careful before you invest.
TYPES OF TOKENS
Utility tokens
Equity Tokens and lately, Security Tokens
Equity Tokens are a subcategories of Security tokens so, I will treat it as Strictly Security Tokens.
WHAT ARE UTILITY TOKENS
In a simple sentence, a Utility token is an ICO launched to add value to a technology launched on the blockchain. In other words, a Utility Token is a token use for transactions in a particular tech. According to Josiah Wilmoth,
Utility tokens, often called app coins or user tokens, provide users with future access to a product or service. Through utility token ICOs, startups can raise capital to fund the development of their blockchain projects, and users can purchase future access to that service, sometimes at a discount off the finished product's sticker price.
This is to point out that the value of a Utility token depends on the success of the technology which it backed. If it is an exchange platform for instance, the token value will rise if there are more participants to the exchange and the token is in high demand vice versa. Or if it is a blockchain gaming platform, it will depends on the demand of the token by the players for it to rise to a better value.
Utility tokens are not designed as investments; however, many people contribute to utility token ICOs with the hope that the value of the tokens will increase as demand for the company's product or service/technology increases.
WHAT ARE SECURITY TOKENS?
Have you ever bought some shares from a company? What are the process you went through before you became a bonafide share holder of that company? Did you signed a lot of documents to identify you as a holder of part of the company's assets? As a shareholder of a company, does it mean you physically owns a part of the company? This is the old traditional way of becoming a shareholder of a company. Thanks to a new era of cryptocurrencies that has changed the way assets can be own.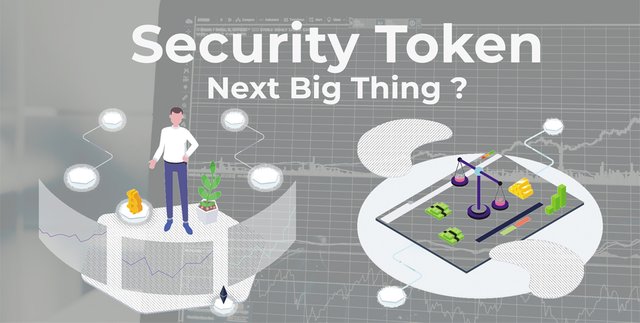 We've talked on Utility tokens as tokens that are dependent on the progress of the technology they backed. On the other hand, A Security is a trade-able financial asset that gives owners the right to be a shareholder of a company without physically claiming to own a physical property or claiming actual possession of the company's properties. Companies and other traditional parastatals used this means to raise funds from investors with a promise of a profit in return as form of dividend or interest rates or share of company's profit in some form or other. When this is done in a cryptographic manner, they are termed Security tokens.
In simpler terms, security tokens are cryptographic tokens that pay dividends, share profits, pay interest or invest in other tokens or assets to generate profits for the token holders. This takes care of the liquidity issues.
Security tokens have to be backed by a tangible asset, like a company's profits or shares or any financial tradeable asset.
DIFFERENCE BETWEEN UTILITY TOKENS AND SECURITY TOKENS
Simply put, while both Security and utility token prices may fluctuate, the key difference is that Security tokens entitle the holder to ownership rights, while utility tokens function as coupons and do not provide holders with an ownership stake in a company's platform or another asset.
INVESTING IN SECURITY TOKENS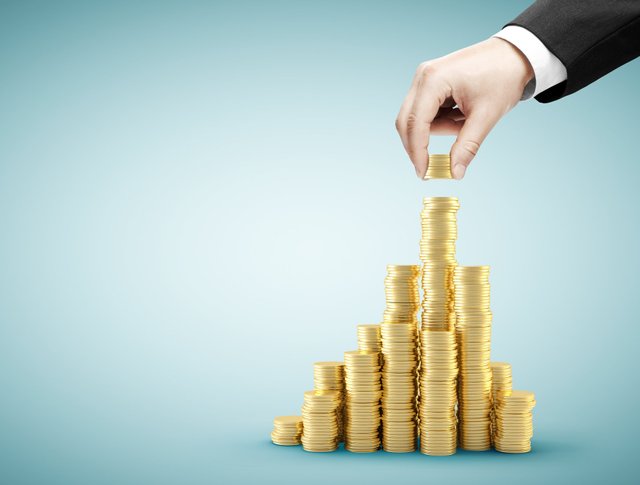 Now you know the major types of tokens on the blockchain. Utility tokens and Security Tokens. Investing in any of these two is of a personal choice that is based on whether you can wait for the company to make some profits for you to have a share (Security tokens) or a token that can be traded in any exchange with the current exchange rate that is based on the progress of the tech behind it or the increase in demand of the token (Utility tokens). It is more like a Security Token is a long term investment compared to Utility tokens. So be wise and invest properly in the crypto market.
REFERENCES
Hope this article help on your understanding about Utility tokens and Security Tokens? Cheers!
If you enjoy his work then drop a comment and rememeber to visit @focygray blog and show your support by following him.