We're using blockchain to make positive changes in our world!
Not sure blockchain can change the world? It already is! Our project is bringing running water back to a neighborhood in crisis-stricken Venezuela, using the power of the Steem blockchain!
Mission: Agua-Possible is that project!
We're currently over 1/3 completed, and have already established proof of concept with a trial payment & purchase! This will work, and it's only a matter of time before it does. Will you help us make it happen even sooner?
Here's one Steemian who has been upvoting and donating literally from day 1 on this project, more than 500 days ago: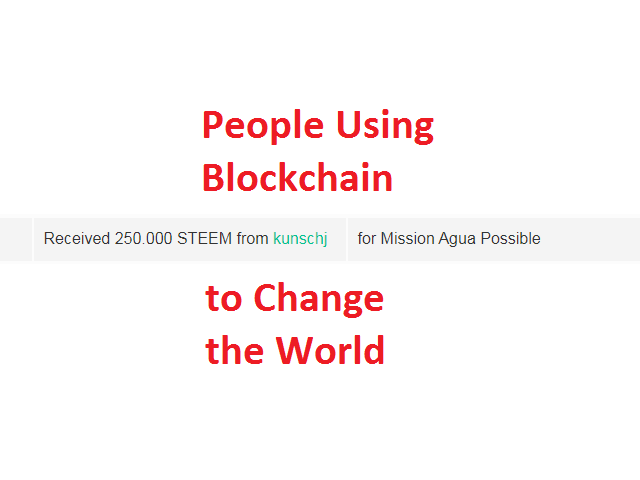 That's right, @Kunschj just came through for MAP and Edgar, with a huge direct donation of 250 Steem! This helps the project in multiple ways:
1.) It puts us that much closer. The update will be posted Saturday, and it looks like we'll be over 40%!
2.) This is good incentive for others to get involved, too! Who will match Kunschj's donation?!
3.) I've powered up all donations to this point, which protects me and the project from downvoting trolls, and powers up my votes, many of which go to the project, and to those supporting the project with comments. (Soon I'll have to power down the project funds, as we get closer to completion!)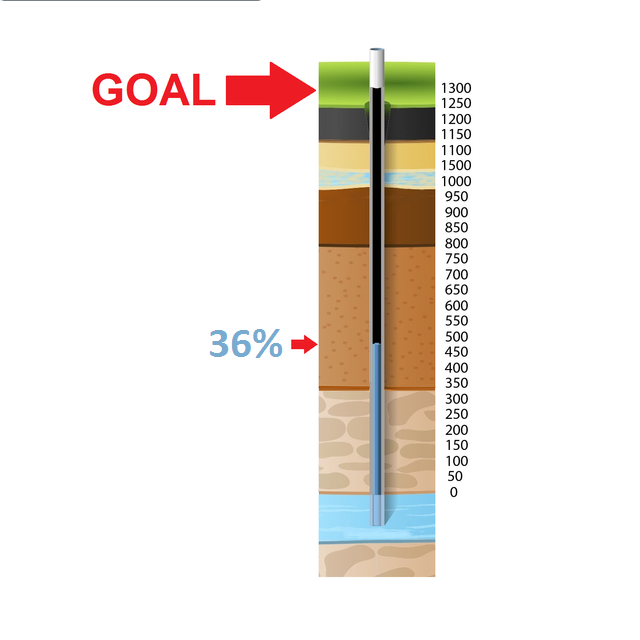 Completion
I said a while ago that 2020 will be the year we finish this project, and I still completely believe that. 72 weeks without proper water to drink or cook with? Horrible! Edgar's family needs help, as the political situation in their country continues to deteriorate, and help isn't coming from the government.
In the past few days, big supporters @Xpilar and @Streetstyle have stepped forward and said they believe it's time to have the community take action to get us the rest of the way. "IT'S TIME!" they say, and I agree! Luckily, crypto prices (including Steem) are finally beginning to rise off the bottom now, which will greatly help if that continues.
Will you upvote this post with your best shot?
Will you consider resteeming it, or our main post?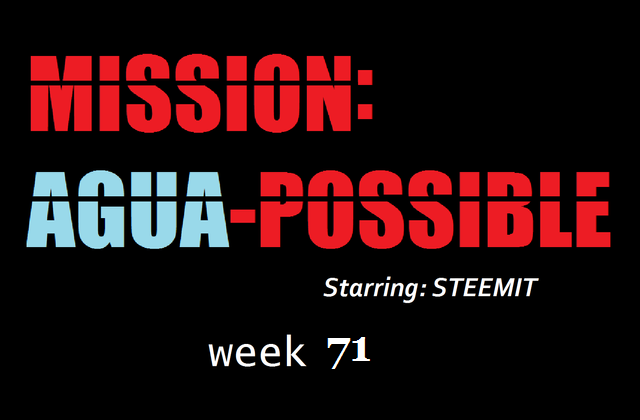 Will you match Kunschj's 250 Steem direct donation, or send me your best possible contribution right away?
Let's set a goal of July 1st for project completion, and do what it takes to make it happen!
Get ready, Edgar, clean running water is coming back to your house, farm, and neighborhood!
Upvoting this post is MUCH appreciated! 100% goes to the project.
DRutter