Patron - A new digital marketing alternative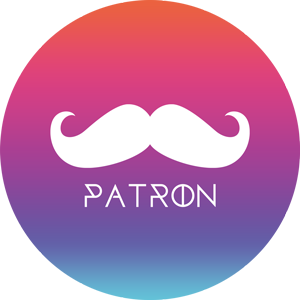 Marketing has evolved and every day is looking for improvements to ensure greater impact on users of products through a more economical and efficient system.
Currently social networks are a very useful tool to influence customers through sales strategies that are provided by users of these social media that are influential.
The traditional is that celebrities are the chosen ones. a little difficult.
Pattern has come to be a way where companies can communicate directly with influence and create contracts for advertising.
A platform that is based on dividing the influential social networks into categories and classify them according to their followers. So that companies can find people who can be in their marketing campaigns. This creates the opportunity to rate a large number of people based on the number of followers they have and how often their followers buy products.
Use blockchain technology for transfers and receipts of payments between members of the network easily, securely and transparently.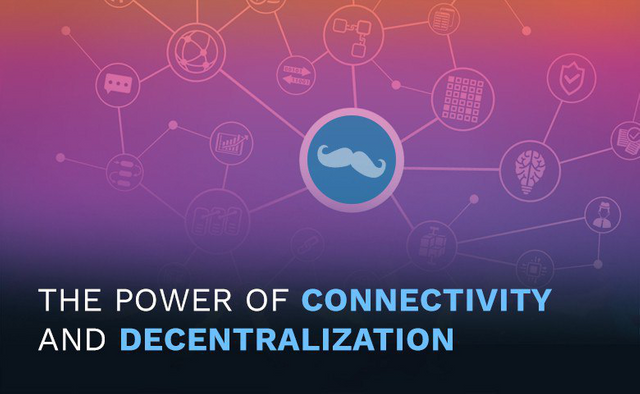 He has a Token called Patron (PAT).
The PAT will be used:
By sponsors to engage with influential people and use their social networks.
By fans to promote the content of influencers who follow through "I like", which in turn raises the influencers' ratings and their marketing.
By influencers to reward fans for contests, promotions and events.
1 What is the benefit of directly connecting influencers to companies?
The benefit is that entrepreneurs can search for what they need for their marketing campaigns effectively and fast.
2 How do influencers benefit from using Patron?
The influencers can have more opportunities to get contracts directly just need to keep their activity in social networks, as companies will visualize their ability to influence. Patron through blockchain allows you to receive token payments (PAT) quickly and securely.
3 How do businesses benefit from using Patron?
The benefit is that companies will contact influencers through the use of dynamic filters to find the sector where you want to promote your product and the influencers will be able to expand their market more at a lower cost. Sponsors can also target more than one demographic group at a time if they are complementary.
The pattern allows companies to show some curious data about influential users:
Number of real followers who have influence.
Your level of commitment and whether the followers really support you.
Visualize if influencing has an impact on your social networks.
Everything will allow you to have a more effective marketing.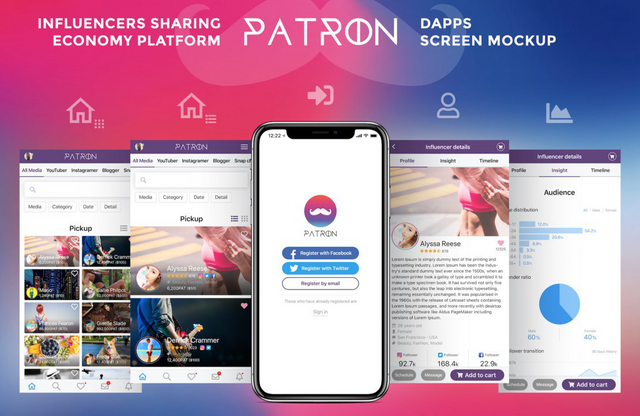 4 How does Patron enable targeted demographic access and why is this important?
The pattern has criteria by which it judges its influencers:
Number of followers
The number of people available through users' social media networks
Level of commitment
The frequency of confrontation between the influential and his followers.
Reputation.
Opinions of the influential followers.
5 Are you an influencer?
I'm not an influencer.
6 Could you benefit from using the Patron platform?
Yes, as a fanatic.
Use-Case
Joey, from Germany has a sizable social media following of 50,000 users. His content is often centered around kitchenware as he is a cook who enjoys specialty tools. He wants to capitalize on his market. Although his following is smaller than many celebrities, who have millions of followers, his following is of a very specific demographic - kitchenware enthusiasts.
Kitchen Knives Co, based out of Manhattan is a global kitchenware manufacturer. Their brand caters to professional chefs and cooking enthusiasts. They sell very specific kitchen tools that can't be found in traditional stores. They are looking to enhance their marketing to bring on new customers.
They have tried social media before, but the outcome wasn't very good. They realized that advertising with celebrities is costly, and often not effective. This is where they stumbled upon Patron.
With Patron, Kitchen Knives Co was able to connect with Joey. Although his following is only 50,000 users, those users are all kitchenware enthusiasts. They found that the conversion rate by advertising with Joey was over 10%, as opposed to 0.02% with some of the celebrities they have worked with! His 50,000 followers brought in more sales than the 5,000,000 followers their celebrity advertisers had.
Official website
https://patron-influencers.com/
Here you can see the contest link:
I have taken official resources from Patro to make this entry
---
patron2018