BTC pattern
we have an uptrend of the BTC, approach to sell now we expect it to go down to buy and wait for it to rise again to buy.
Although at this moment you are having a setback, we are not going to think that from here it will collapse.
I prepare to put it short when I go down and when the ADX turns down, because as this is known it is known as bearish divergence, it is not confirmed I have to say it clearly, when you have it confirmed your server will going to put york.
when I have this pattern my friend I will come in schort ...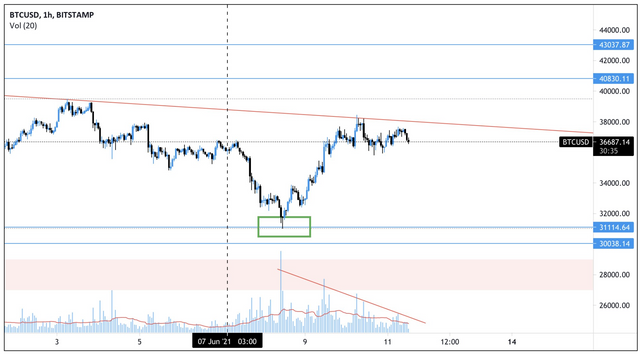 imagen