Bakkt Bombed... Bitcoin Crashed? Skycoin FQA for Beginners. Episode 2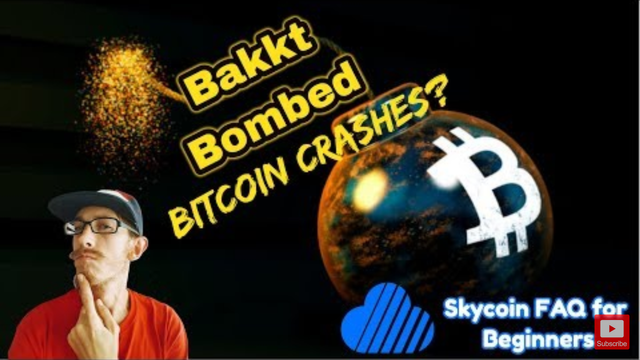 I need as much support as possible. I'm working on putting out a live video every day and I need your criticisms to help me improve. If you are a freedom and a crypto freak then please check out my channel and my videos. Without you I cannot get better.
Today I'm talkin about Bakkt's launch and how Bitcoin is reacting to the first Bitcoin funded Futures Contract.
Also I'm going through the frequently asked questions for beginners of my favorite blockchain, Skycoin. Skycoin is building the first 3rd generation blockchain and the next generation of the internet that will be uncensorable and free from the ISP's control.
Check out my video and give me your worst criticisms in the comments. Don't forget to like or dislike, because either way that helps me out. Subscribe to my channel so you can see even more content that I put out on a daily. I promise you over time it will get better.
Cryptocurrencies and blockchain is the future and I am proud to be part of the fast-growing community and bring value to everyone.