My Steem and Hive Engine Weekly Report May 24th
Sorry no post last week, had a computer failure and still not back to running 100%. Enough of my problems .... lets get to the main reason we are here.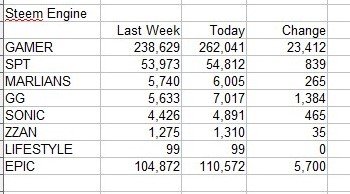 I'm a little concerned about my stake in EPIC. EPIC is a gambling site on the steem blockchain and they have been running at a net loss most days lately. Usually when a gambling place runs at a lose they close so I'm not going to be buying anymore EPIC till I see them turning a daily profit.
I have reached my end of month goal on MARLIANS and SONIC. I'm still a few hundred shy of my 55k SPT goal. Next post I hope to have my end of JUNE goals for both STEEM and HIVE holding. I find having goal makes this more fun and more interesting.
Kinda feel sorry for my LIFESTYLE coins, they seem to be the forgotten coin. I rarely upvote anything that has that coin as a tag.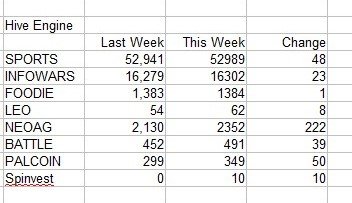 I have a new investment coin in my HIVE holdings - SPInvest token. Really like this coin as it has a max supply of 100,000 coins so it's not over produced. It is a little pricey at 2.4Hive per coin when I wrote this but it pays a small weekly dividend.
My HIVE holding did increase a little but with no posting on HIVE by me I'm not getting much HIVE coming in. Curation is making me a little but not enough to really increase my holdings. I really need to change this but having a hard time coming up with good content to have different stuff here and on HIVE.
Till next week .....
Disclaimer:
I am not a financial advisor and all of this post information is for entertainment purposes only.