My Steem Engine and Hive Engine and Splinterlands Weekly Report June 15th

Hope this wasn't a mistake but I sold of my EPIC holdings. They no longer seem to be able to generate a daily income and I'm afraid they may disappear like CUPZ did.
GAMER has been doing pretty well, I'm making a daily dividend in Steem and Hive that is starting to add up now that I'm close 300K tokens.
Still thinking about dropping LIFESTYLE. I looked at my voting and LIFESTYLE is rarely a tag in my upvoted posts.
I'm getting close to my June goals for each of my holdings (except LIFESTYLE). So I think I'll have no problem reaching them in the next 2 weeks.

LEO is still climbing which is making it hard to buy with my limited resources.
Did reach my goal for the month with FOODIE. Really enjoy FOODIE cause I've recently had to take over cooking duties and it really has helped me a lot. I'm much better at eating food than making it LOL.
Over the next week my main focus is going to be BATTLE and PALCOIN. I have a small delegation to BATTLE that I'm hoping to increase since it does pay out a monthly reward.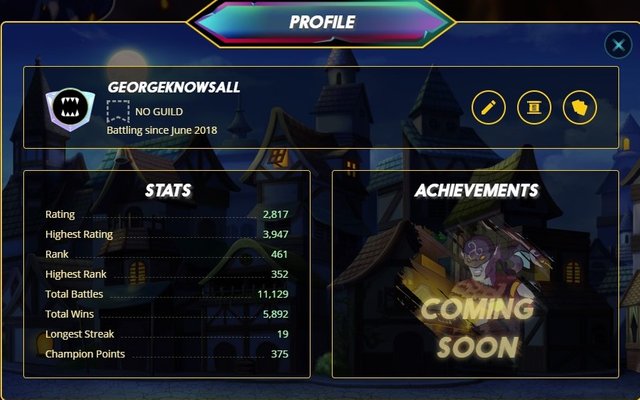 Made Champions III this season so very happy with that. My reward chests were ok with a good bit of DEC and a couple orbs. Did hit a legendary in one of the orbs.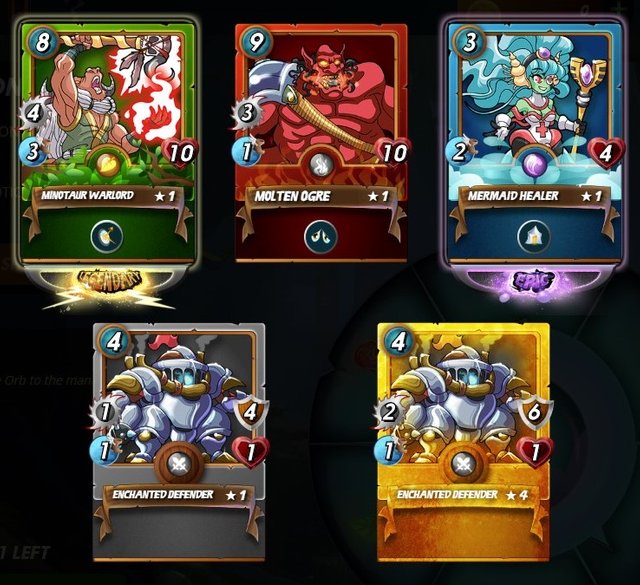 Last week I said there might be a bonus this week and here it is. Just make a comment on this post telling me why you play Splinterlands and I'll pick a couple of the best comments and send you a random reward card. Yeah not the greatest bonus but it's better than nothing. If your Splinterland account is different than your posting account make sure to include the Splinterland user name in case you win a card.

Disclaimer:
I am not a financial advisor and all of this post information is for entertainment purposes only.