My Steem Engine and Hive Engine Coins May 3rd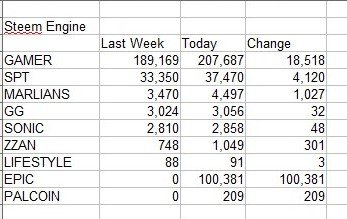 Sorry this is going to be a short post had a few issues crop up tonight.
I added another gambling coin to my steem engine holdings, EPIC. They have 3 games currently Dice, Between and Blackjack. They do pay a daily dividend on days they have a profit but those have been rare lately.
I also bought some PALCOIN cause I do like their Minnow Support Project.
My goal for this week is to get my MARLIANS upto 5000 coins and my ZZAN upto 1200 coins.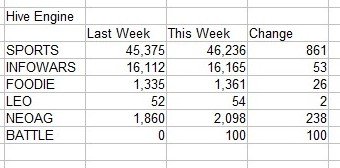 My newest addition to my hive engine holding is BATTLE, the main focus of the coin is gaming news.
I'm still not doing any posting on HIVE so I'm not bringing in much HIVE to spend. I hope that over the next few weeks I'm able to get some quality post on HIVE.
---
I'll do another post midweek to make up for this being short. Stay safe and may your coin not turn to crap.
Disclaimer:
I am not a financial advisor and all of this post information is for entertainment purposes only.