Maximalists Attack! BTC vs XRP Throwdown!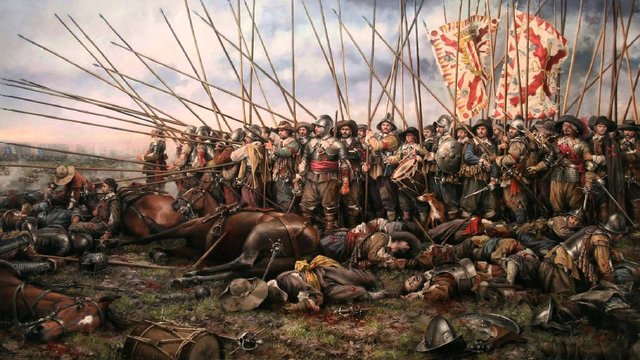 Now that I have your attention with my clickbaity headline, lets get a few things straight.
I'm not a BTC Maximalist.
I'm not an XRP Maximalist.
I HODL both. (gasp)
I'm not a shill for anyone.
I am 100% looking to my own interests.
I am a financial freedom Maximalist.
Tribalism can be useful, but in our current crypto climate it seems more and more toxic. I'm looking at you, Crypto Twitter.
Lets lay out some scenarios.
--Bitcoin in a perfect world.
its as libertarian and decentralized and fungible and accepted everywhere like the currency of our dreams. Those who argue its dominance are ridiculed publicly as the dunces they are. A new era of financial freedom and privacy is ushered in while the now defunded governments of the world shrink into obscurity. Global conflicts are a thing of the past. Income equality is the new paradigm. Nobody controls it. Nobody can stop it.
--Except its not. Bitcoin is 10 years old. But it is still emerging tech. It is software, really. Only as good as those who code it and maintain the network. Adoption is slow. Improvements are slow. Consensus is slow. The barrier to entry for the lay-person is high. (I'm a mechanic) Its expensive to move. Its slow. There are economic and power consumption considerations. There are centralized mining pools that control huge amounts of hash power. Forks. Hacks. Manipulations. Oh my.
Despite its limitations, it is significantly preferable to the legacy system. Because in a word, it is FREEDOM. That IS the use case. That IS its value. That a government or bank or creditor can not arbitrarily freeze your assets is a game changer.
What authoritarian in their right mind would allow such a system?
--XRP in a perfect world.
its fast, unhackable, "blockchain 2.0" next generation crypto. Its zero barrier for anyone with a smartphone to participate in the economy. Efficiently move Billions in USD and micropayments. There is enough XRP to restructure the worlds economy and all the derivative markets. It is the logical next step.
--Except its not. It was premined. (No value added in its creation) So it literally appeared out of "thin air" code. It has massive ties to the legacy system. (Central banks, IMF) It might be a financial system bailout. It might be centralized. Its price is probably artificially suppressed. (Anyone who is holding XRP for the last 2 years knows this) Ripple, its leaders, its software and its nodes presents a target to authoritarians looking to exert economic pressure.
Despite its perceived faults, it works. It is FAST. It is cheap to send. It does have the potential to become a world reserve currency. Ripple has infiltrated the highest realms of global finance. This feat is incredible in itself. To quote a douchebag/scammer youtuber who shall remain nameless... "The proof is in the partnerships." It really is.
Have the proverbial "Powers That Be" already picked the winner?
This is a clash of ideology. Monetary philosophy.
The real question we dealing with is
-Replacement of the legacy system. BTC
-Improvement of the legacy system. XRP
Conclusion:
Where does that leave us? You and me? The every-man investor?
I am playing both sides. I HODL both BTC and XRP (and other alts).
My heart wants BTC to win. My brain tells me XRP (or something similar) will be our new reality.
But this is NOT a zero sum game. It is possible for both to coexist! Thats where the bashing and MAXIMALISM and tribalism is detrimental to the crypto space at large. Like it or now you are crypto ambassadors to the rest of the world. The longer you war and sling mud the longer crypto adoption will take. Grow Up crypto twitter! Does Brad Garlinghouse personally attack people on twitter? Of course not. Does Satoshi Nakamoto dox and threaten people who disagree with him? Again, no. (Craig Wright is NOT Satoshi just fyi)
Get over your egos and your need to be right. Revel in the fact that you are super early to this party and you, your families and loved ones will benefit from your foresight.
Hopefully sooner than later.
If you must be a MAXIMALIST, be a financial freedom maximalist.
Now go forth and spread the good news.