BUMO - this new Trust Network is coming to stay

BUMO A new Scope and Boat to sail into the Blockchain.
---
Here let me handle you some advice said a close friend
So Last Night after arriving to my home i started a conversation with a dear friend and musician called @joseacabrerav, at first our topic were the ussual until we reach a really interesting topic, BUMO's steem-sponsored-writing-contest first he told me that there's this contest on wich we can earn some money (mostly he told me those things because here in Venezuela we are all trying to earn some proffit on our day to day lives) but since i'm a programmer i took some interest on the topic and went to their website to verify about their take on BlockChains, because we hear and read everyday that theres a new Blockchain, here invest with us, there trade with our platform, but seriously is there any difference from all the rest? well actually there is!
---
---
---
Simple and Comfortable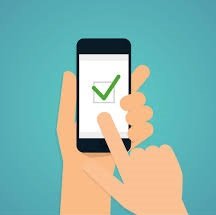 BUMO
has an easy integration, we can create dApps of any kind without any dev knowledge because it have its own template library to choose from for the user to achieve what is needed for the time being and if you feel stuck on its development you can always get some support on their social platforms and the very
BUMO
interface. It helps a lot to those that don't know to much of app development and at te same time those that don't have enought money or resource to invest on an App for their companies or small busines.
---
In other words, feel free to checkout BUMO's true decentralization proposal and join their social network to get any answer you seek, personally i'll try to join them as soon as i grasp some bucks for this upcoming christmas.
bumo2018 bumotwitter