ONAM,It's like a guardian for exchange in the blockchain.

ONAM,It's like a guardian for exchange in the blockchain.
---
What would you think if i told you that there's a really safe and secure exhange platform?
First of all, we are all aware thate the block chain news are traveling at a really fast and growing pace, you know that there's currently more than 100 maybe 1000 of exchange platforms out there offering their services just to ee if they can get at least decimals of our crypto earnings giving us the trust that our exchanges are afe right? Well i beg to differ... even though the blockchains may be secure enough, there's no enough guarantee that at least the website and their resources are well guarded.
---
There was a time when i wasn't dealing with blockchain.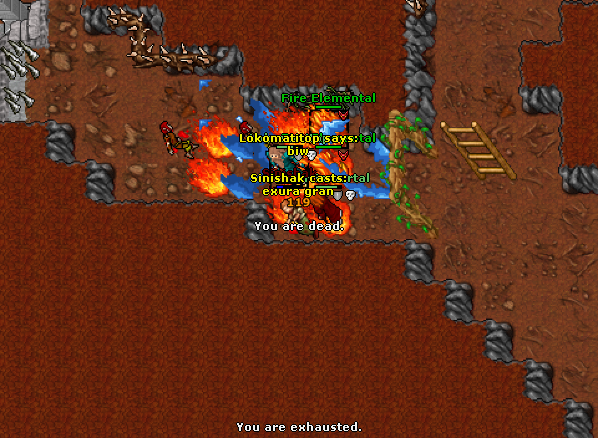 15 years ago i played a game called Tibia, there you could make anything you wanted once you get familiarized with their gamplay, since it was an online game i was fascinated with their community, theirs interactions, the trading rates for each items was defined by the community according to the Demand of players, of course there was a coin in the game wich we could get selling items to the npcs or just grabbing them from loot corpses alongside their ordinary drops like food, weapons and armors. I though that everythin in the game was at reach i just needed to keep grinding, leveling and learning the pace of my ranks.
Suddenly reality hits me.
I know that this article is way different from the previous ones but i'm getting to a point here, you see in the Game that i'm talking about we were all exposed to different treats, first of all the PKs (Player killers) and also the DDoS Attacks, as a player in-game you can prepare and get ready for any confrontation, but we never expected DDoS attacks to their servers and website, when hackers and programers managed to attack our game with gimicks like DDoS attacks and hacking their servers the whole comunity got a massive roll-back the first one since their fisrt years.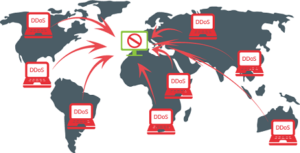 ---
Here's the fun part.
This is the reason why i bring this topic to this particular article, imagine that we all start trusting in the blockchain, yes, it's a secure transaction and contract, yes it's decentralized, at the same time it doesn't mean that it's completely safe, their algorythms may be highgly secure, but not their platforms, servers, websites or even their own users.
Introducing ONAM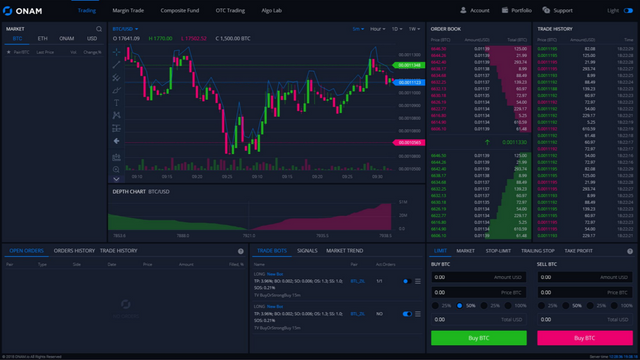 "ONAM is a compliant cryptocurrency exchange platform. ONAM offers the latest and best security, scalability, transparency, customer support, liquidity and compliance." ONAM's Solutions "Security – Along with DDoS mitigation, 2FA solutions, and anti-phishing solutions, ONAM have their own "Advanced Threat Prevention, Intrusion Detection, and Trade Surveillance systems". These systems are driven by machine learning to identify irregular activity before it negatively affects user accounts. These systems are also all secured by encrypted databases. Quarterly 3rd party audits are also a key part of ONAM's security obligation to its clients."
"Scalability – ONAM's platform outperforms all the competition in terms of transactions per second and latencies. ONAM handles "10 million transactions per second with latencies as low as 40 nanoseconds.""
"Transparency – ONAM's Real-Time Market Surveillance and Compliance system surveys the ONAM network for irregular trading activities. Various characteristics and trade-types are closely monitored in order to generate Suspicious Activity Reports for the system's regulators. All of these features make Market Manipulation almost impossible."
"Customer Support – ONAM aims to offer 24/7/365 live customer support via chats in multiple languages. Common issues will be addressed within 15 minutes via support ticket system. Phone support will be offered within the first 6 months of launch as well."
"Liquidity – ONAM will attract large market makers, miners, and volume traders to participate in their network. High slippage and market manipulation issues will be fought off by enlisting book orders from multiple exchanges."
"Compliance – The SEC has taken the stance that almost all token issues are security issues. This has resulted in multiple subpoenas to various companies launching ICOs. Licenses are necessary for initiating public offerings and ONAM's top legal representatives are all informed on the latest positions regarding SEC and its view on ICO activities."
"ONAM vs Current Market
ONAM aims to be the most capable and price efficient exchange on the market. In order to accomplish this, they are ensuring that traders have all the tools they need. The chart below exemplifies the feature different between ONAM and some top exchanges, as well as the difference in fees."
---
Why such confident?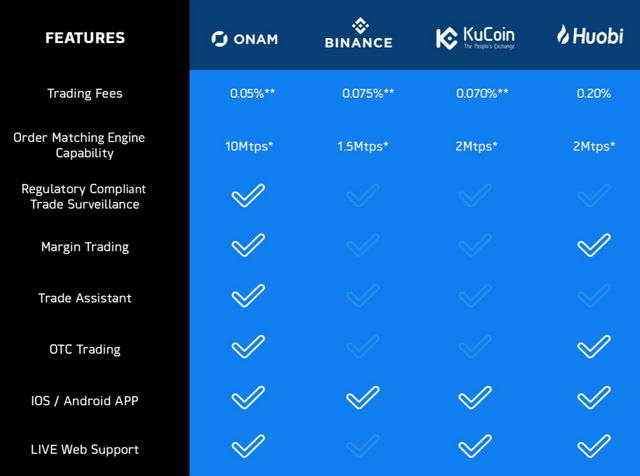 I'm letting themself explain their busines mostly because i'm trusting their model, you see i've alway worried about this topic, ever since i heard about the bitcoin, i undestand how valuable and secure the blockchain is, but if you've watched MR. Robot you are well aware that the principle of hacking starts from the people, then their explits and finally you log into a computer and try to manually hack something in your favor, but to understand this concept of security you at least have to take the doubt like me, i don't trust on all the platforms there are to make crypto exchange.
---
Lastly but not least i believe that ONAM i doing something really clever here, not only they are making safer the transactions, they are letting you doubt about the effectiveness of their competition, hell now i'm trying to browse through the rest of the exchange website and see if there are any exploit or fail safe, mostly because i don't trust them enough you know, our money may be well safe in a vault, but that vault may be surrounded by greedy sharks that let you think that they are there to protect you when in reality they are there acting like leeches or maybe worst, Go check ONAM for more information i even trust them my few satoshis!
onam2018 onamtwitter https://twitter.com/Titanic_Alesis/status/1063019857044824064