Bitfinex Freezed Bitcoins on the Court Order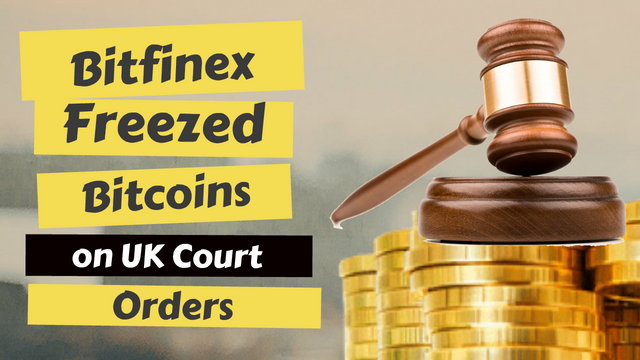 As crypto created ease for people. It's also favorite for the criminals to do their activities for the wrong activities. Because it's considered as a less tracked system and its ease for the criminals to do illegal activities. But things are changed now and institutions are making themselves capable to track these types of activities. The same happens in the UK where criminal activities are tracked and court-ordered to freeze assets that seem to be used in illegal activities.
Bitfinex said in the statement "Bitfinex has robust systems in place to allow it to assist law enforcement authorities and litigants in cases such as this," more said. "We understand the focus of the Claimant's attention is no longer on the Bitfinex platform. It now appears Bitfinex is an entirely innocent party mixed up in this wrongdoing."
The Ruling said "It is fair to say that D3 and D4, at the moment at least, have cooperated with the claimant in the following sense, which is that in email correspondence they have indicated that they are not able to comply with any order to identify anyone associated with the account, absent a court order, but that it is their practice to comply with the court order for any national jurisdiction," the ruling reads.