Blockchain.com is now with Fiat & Crypto Combination in Turkey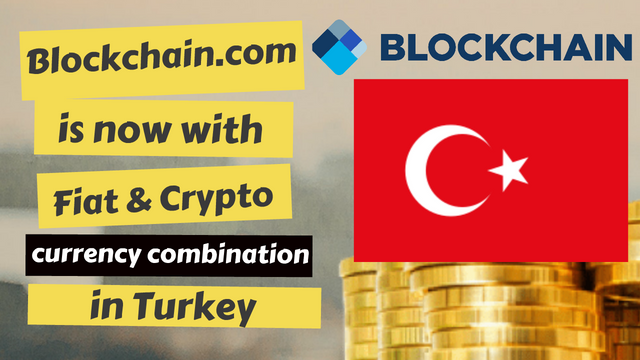 Companies and Businesses are always in search of the place where their products or services have the scope or in demand. They find loop whole in the industry and try to cover those gaps. That others are not focusing on. Because that needs less effort and in return give more reward or profit. Blockchain.com, in the same way, focuses on Turkey because crypto is in great demand in Turkey.
About Turkey Binance CEO said that "Turkey is a vibrant country that has illustrated one of the strongest demands and fast-growing interest in crypto."
CEO of Blockchain.com Peter Smith said that "Turkey is one of the countries leading the charge to embrace cryptocurrencies, but its traders have only been met with high fees and poor service," more said, "Blockchain.com is dedicated to providing a fair, global market for Turkey's crypto traders, and setting a new standard for the service they should not only expect, but demand from exchanges."