Scammers Using U.S President's Name for Fake Giveaway Campaign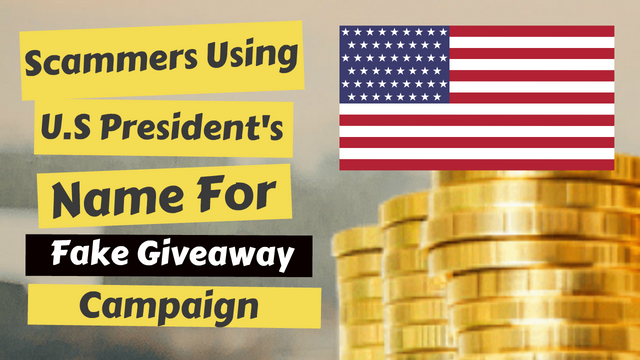 Nowadays scammers and thieves you digital ways and technology to cheat the people and get money in different ways. The most used way these days is to spread fake news of giveaway on the name of celebrities and redirect traffic or visitors to the fake site, asking them to send money and get high rewards.
Lastly, Elon Musk was the victim of this campaign and now scammers are using Donald Trump's name to attract people. The strategy is the same as it was used in the case of Elon Musk. Scammers spreading the news on twitter that Donald Trump offered a giveaway. But it's not like that. So be aware of these types of campaign scammers use to fool people.