It Might Be Possible that MonaCoin Drop Is A Scam
I'm sorry, but it seems like MonaCoin drop is fake.
I might be wrong, but I removed referral link.
Just to be safe...
I don't want to scam anybody.
---
After Byteball, there's another great chance to get the airdrop.

This time, it is MonaCoin.

MONA is currently sitting at the number 75 on CoinMarketCap.

It's worth a little bit more than 2$.

And if you do all the steps, you'll get 50 MONA.
---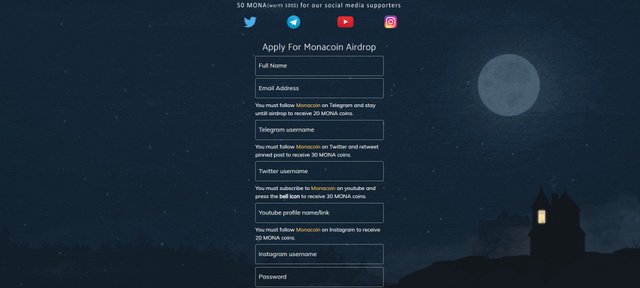 Picture sources: screenshot from monacoin.org
---
The steps are really easy.

Basically you only need to retweet their post on twitter, subscribe to their channel on Youtube, and like them on Instagram.

I think that you don't need a tutorial for that.