The most important crypto news of the week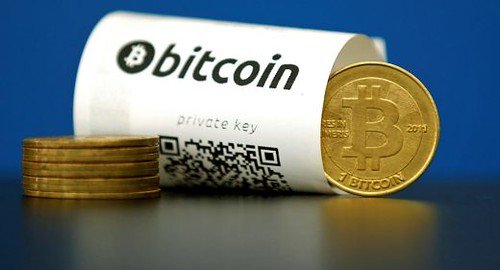 Satoshistreetbets is planning the next attack, Christie's opens the doors to the NFT market, Deutsche Bank is working on a crypto custody service and Blockchains LLC is dreaming of a DLT planned city - the most important news of the week at a glance.
Moonshot Monday: What is brewing up at Satoshistreetbets?
In the course of the Wallstreetbets-Causa, the self-proclaimed "crypto-version" of the subreddit has stirred up the market with organized pump campaigns. Dogecoin was the first target of the Satoshistreetbets forum. However, as interest in DOGE seems to have flattened out somewhat, the trading caravan moves on - in search of the next Shillcoin. Under the "Moonshot Monday" campaign, the forum is now targeting the underdogs in the crypto market.
The countdown is on: The Cardano Goguen Mainnet is getting closer
The release of the Cardano (ADA) Goguen Mainnet is getting closer day by day. Investors are expecting a lot from the biggest upgrade in Cardano history. After all, the implementation of smart contract applications and tokens on Cardano should be possible after the upgrade. In addition, non-fungible tokens (NFT) and decentralized finance (DeFi) protocols should also be able to use the Cardano blockchain.
The launch of Facebook's Diem is getting closer through cooperation
Through a cooperation between the financial service provider Fireblocks and the First Digital Asset Group, financial institutions should be able to integrate the Diem stablecoin more easily as a means of payment. The prestige project Diem seems to have come one step closer to publication. However, the platform is still waiting for regulatory approval.
Crypto art: Christie's opening up to the NFT market
The British auction house Christie's is auctioning NFT art by digital artist Beeple from February 25 to March 11, 2021. For the first time ever, a fully digital work of art is being offered by a traditional auction house. The auction takes place in cooperation with Makersplace, a marketplace for digital art. To date, artworks by Mike "Beeple" Winkelmann have been sold for over $ 3.5 million through NFT auctions.
Is a corporation building a blockchain city in Nevada?
In the desert of Nevada, however, the plans for a blockchain-based smart city are taking shape. Your client is pursuing statesmanlike ambitions. The crypto investment firm Blockchains LLC is therefore planning nothing less than building a crypto city in the US state of Nevada. Jeffrey Berns, CEO of the company, hopes that this will give the area extensive political powers.