No crypto at the gas pump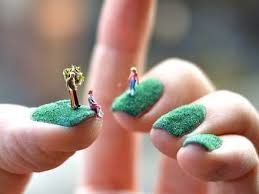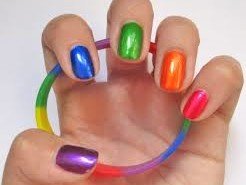 Apparently, it had been months ago when my boyfriend changed the jeep gas cap to one that requires a key to open it. So I discovered this at the pump yesterday. An old geezer type pulls up in this 1930s- low to the ground- super expensive paint job- antique Chevy car. He saunters over using his best John Wayne bravado to show off to his wifey or lady friend sitting in the passenger seat. Before he could even launch into; "what seems to be the problem here little girl?", he did a very Republican thing that made me want to strangle him in hindsight. It's obvious he wasn't there to help anyone because his first question to me was : "what's this over here?"- referring to my arm tattoos that I do myself. I calmly explained that it was a K & an I like the end of the word reiki. That's right, I spent the time to explain that ki or chi are different spellings for the same thing & that they both mean the energy of life… "Looks like you need a key." I yell "nice car" as he's going into the gas station store. When I return from driving home then back, I go in to prepay with cash and the poor station attendant is reeling over the hard time he just gave her. Story goes he had just quit drinking again & he acts like that's his big excuse to walk around like a cranky bastard with all the chips on his shoulder. He was walking out as I was walking in & if I'd known how difficult of a time he gave her I would've kicked his ass. Been around that scenario one too many times before- this is even personally speaking. Abuse is abuse- no excuses. Though my tattoos are unfinished; I did them all myself, they're a fantastically creative beginning, and I have a big lock on one side and on the other side a big key;)
Babbling Betsy battles bloody babadooks by biting bare butts blowing briskly beyond blustering blizzards.
The real reason I'm writing this post is to lay out the framework for those who wish to follow me. As I had previously announced in my 1st two posts, I'm writing my first important book revolving around the topics of health and aging. There's going to be a lot of exciting information outside of these fields of discussion such as extraterrestrial life, the entertainment world, & loads of cultural references. Also I've been working on many a video for 3 different platforms which I need more time to get ready for lift off. So I made the executive decision to give myself up to 4 weeks from today to complete my BIG book & launch my video channels (including Dtube). And my website…blablabla
I'm using my psychic powers to predict I will be emerging from my cocoon after 3 to 4 weeks of hermitizing to fully organize my shit. So even though I joined Steemit 1 month & 1 day ago because it was so excited by its potential- it doesn't mean I was ready. I haven't lost any inspiration though. Still humming that groovy Steemit anthem from Rest100--- uploaded to Dtube on my birthday ;) And you have my word that by September 6th, I will be 100% when I return back to this inspiring community to present my goods & mingle. Got off to a false start but I'm correcting that. Thanks for your patience.