MyLittleBook: Crypto.dNET global adoption
"When World Crypto?"
Not such odd question if you have insight into the old parental/child digital dive of the early 2000s.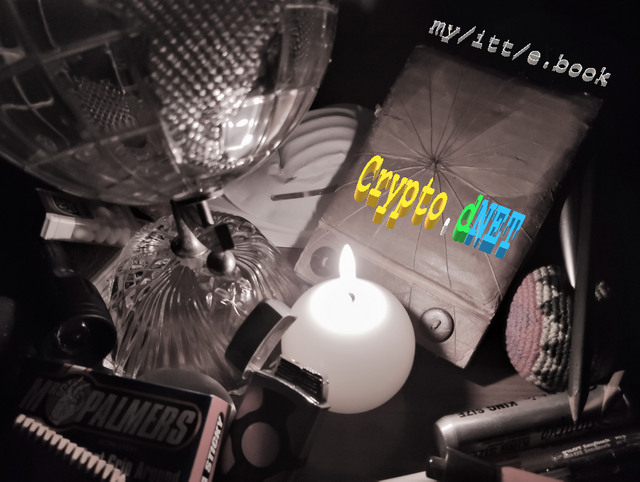 my/itt/e.book:
Crypto.dNET
global adoption
ALL
@
ONCE




With the modern social landscape the way it is, I thought to start an open-ended project entitled my/itt/e.book.


This is my third post. You can find the first one here with an excerpt below.
The landscape of blogging and social media is changing.
My initial statement should remain typical of the internal questions that precede each brainstorming session in researching and writing a new entry.
Guiding Questions

This entry into my/itt/e.book will be a bit different. Below you will find a semi ordered list of topics that directly or indirectly relate to the global adoption of cryptocurrency based networks.
Digital assets whose transactions are cryptographically secured are already occurring throughout the world. The inquiries made by this ongoing project are:
How far along is crypto development in relation to the Internet?
When will a breakout point occur (e.g. common payment)?
List of Important Developments

Recent headlines and events that help tell the story:
WAR: The Pentagon already has a Bitcoin "apocalypse" plan.


POLITICS: The Federal Reserve, the U.S. Treasury, China and Japan are all exploring putting money on a blockchain type system.


BUSINESS: A growing number of influential corporations have adopted their own blockchain projects.


ENTERTAINMENT and ART: In addition to social platforms and gaming, creative producers realize the value of digitally tagging their work.


DEVELOPERS: The need for a better way to program over the Internet may have been the final straw that set forth the development of Bitcoin.


LOGISTICS: Crypto allows for some amazing and highly complex data sets and manipulation.


EMERGENCY SERVICES: No other digital technology may prove to be as secure as crypto done right.


HEALTH CARE: Personal information is central to this industry and digitizing it as an asset makes all the sense in the world.


LEGAL and INSURANCE: Many consider this topic boring which is probably why it is developing so robustly under the radar.


REAL ESTATE: Maybe the most challenging endeavor will be to put the title to homes on blockchain, a feet that would make crypto all that more real.


TRANSPORTATION: Automotive data needs to be accessed securely by a variety of departments and professionals.


USERS: This is what crypto is all about, providing users with a better way to interact with the digital space.

Let Me Know What You Think

Have I left any major industry of influence off of this list?
Will we see significant changes in modern culture before the end of summer? [repeated Q]
Desire without knowledge is not good, and whoever makes haste with his feet misses his way.


Let's spread the word and create exciting opportunities for each other. For more information about @project.hope, visit the main site here. You can view other content by #PH authors at our hive.