The New Civic Wallet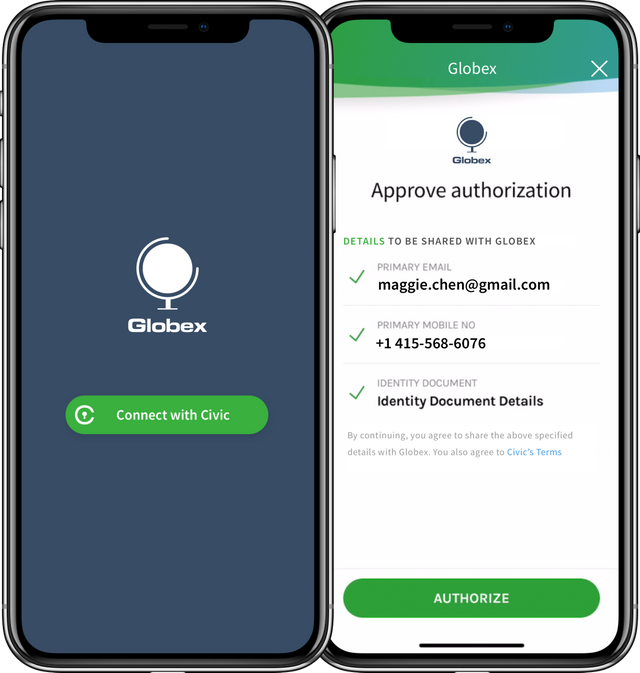 image source
Verification sucks but you know it's coming
I am kind of excited about this. Civic is an identity verification system that allows you to have a KYC verified wallet. You only have to upload documents once and you are verified. It keeps your information safe, and increases your access to services that require you to be verified.
For me the big advantage will be not having to upload my ID to every exchange I want to use, you just log on and use the Civic wallet. Imagine you want to enter a contest open to US citizens only, all you have to do is click Civic, which has verified your citizenship, one click instead of uploading documents.
Easy to prove you are adult
Some other cool advantages, verification is now a law if you want to go on porn sites in UK, while I think those laws are lame, it's a huge market opening up for verification. No one wants to give a porn site their ID.
Also vending machines in various parts of the world sell beer, or vape supplies, or video lottery machines etc. this could be great for ID'ing kids to prevent them from using machines they shouldn't be using..
Sum up Civic in short:
"the next generation identity and payment network, where your identity information, money, and crypto live on your device and enable you to transact everywhere privately, securely, and conveniently."
quote source
I see they have plans to get into identification at pharmacies too. I am not 100 percent sure how the coin factors into all this besides you use it to pay for verification service, and of course it goes with saying I am not giving any financial advice. I left some links you can read more about the project below.
There is a waitlist for the wallet, register and get your own referral link and the get others to join, there are some some decent bounties and Civic is a real coin you can trade right now. My referral link:
https://www.civic.com/wallet-waitlist/?r=ERyYB
Useful Links:
https://coinmarketcap.com/currencies/civic/
https://www.coindesk.com/civic-inks-deal-to-bring-blockchain-id-to-1000-vending-machines