Binance has burned 1.1 million BNB, worth more than half a billion dollars
Binance Coin (BNB), the native token of Binance, the world's largest cryptocurrency exchange, had its first burn in 2021. Approximately 1.1 million BNB was burned and disappeared forever, and the market value of the burned BNB is approximately $ 595 million.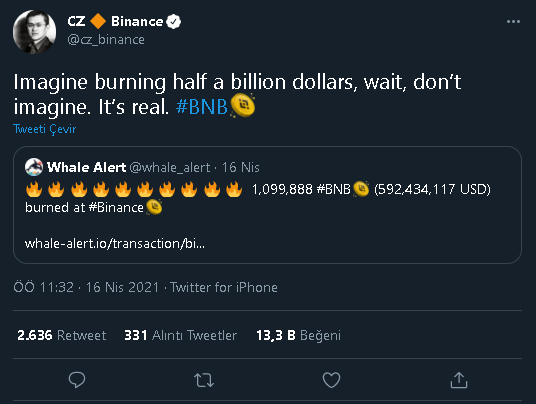 source
BNB has a market cap of $ 79 billion and ranks 3rd among cryptocurrencies by market cap.
BNB had no effect on the price on the day it was burned, but given the rise in the BNB price over the past few months, there has already been an increase due to this. I would like to point out that I think the rise of BNB is not over yet, a new record may come in the coming days.