How I've Won Over 125,000 NLC2 (currently worth nearly $2,000) For Free Without Ever Having To Deposit Or Risk A Single Penny!
What is NLC2? NLC2, better known as No Limit Coin, is a crypto currency that has quickly become one of my favorites. It's the only coin that I actually use nearly everyday to compete in fantasy sports contests as well as online poker tournaments and cash games.
I first discovered NLC2 while looking for a daily fantasy sports site that runs on a crypto currency and found their site, Cryptofantasysports.com. I took a look at their platform and was considering purchasing some coins when I noticed they had several free roll tournaments running for each sport. I decided to see if I could build a bankroll without depositing. I don't know fantasy baseball very well but made lineups everyday for the free contests and slowly accumulated coins through the summer. Not a lot each day but I had slowly accumulated a thousand coins and my main goal was to get as many as I could for NFL season which I'm very good at.
Then, mid summer, I found out that NLC2 had launched a beta online poker platform and that I would receive more free coins just to sign up. BINGO! I signed up and found that they also have poker free rolls. I grinded the poker free rolls and micro stakes cash games for about 3 weeks and managed to turn my initial free 20 coins into 4,000 coins. It was at this point that I decided to play the biggest game running on the site which was a 20/40 No Limit Holdem 6max cash game. In one week of playing this game, I had built my poker account up to nearly 40,000 coins!
I continued to play free roll tournaments and cash games at nolimitcoinpoker.com as well as the free roll tournaments on cryptofantasysports.com through the summer and upon entering week 1 of the NFL season, I had just over 100,000 NLC2 between the two accounts. In these first 5 weeks of the NFL season, I have been using their Peer to Peer sports betting feature which allows players to bet on NFL games against the spread for however much NLC2 you want with NO RAKE! Everyone knows how hard it is to win betting sports mostly due to the 10% rake a book would charge you for each bet so I've been absolutely loving this feature. Its way more player friendly and is such a brilliant idea to allow people to choose their own lines to bet against one another.
I have also been doing well playing the daily fantasy football contests so far. Week 5 just ended last night and between my two accounts on the two platforms, I have managed to accumulate over 125,000 coins! Currently these coins are only worth 1.5 cents each BUT less than a year ago during the bull market, they were each 50cents! I'm very happy to be accumulating them NOW during a bear market because I know where this project is going. Fantasy Sports, Sports Betting, Online Poker and Crypto Currencies aren't going anywhere! Both sites are still in their beta stages which means they will only keep getting better and most importantly, BIGGER. I'm very excited for the future of this project because they have such a good start with the foundation of their sites and now they just need to fill in the space and do some upgrades, additions and advertising. Once they do, they could be a major player in multiple gaming industries.
I'd highly recommend checking out NLC2 if you're interested in crypto, especially if you're looking for a way to invest without risking any money of your own.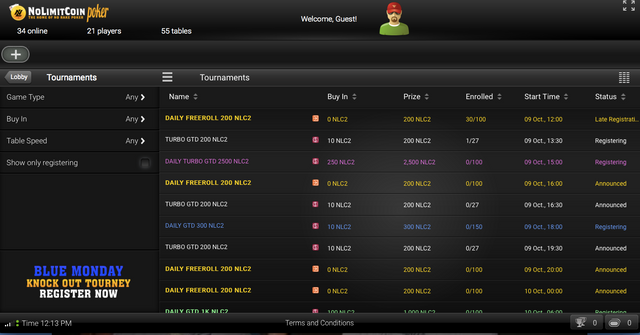 Large selection of daily free roll tournaments.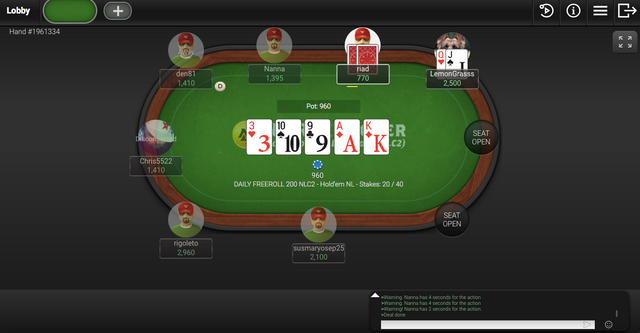 Create your own line and amount to bet on sports games.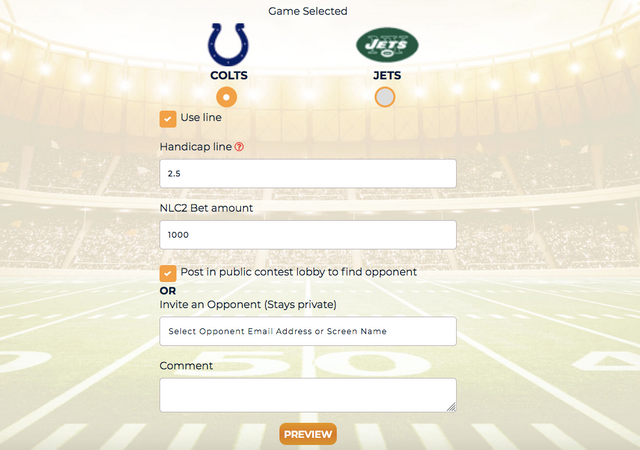 Play Daily Fantasy Baseball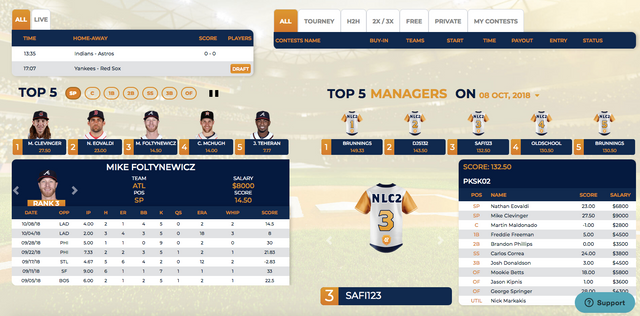 Fantasy Hockey Season is just getting started!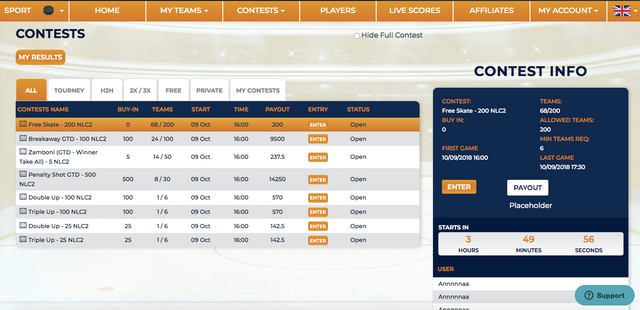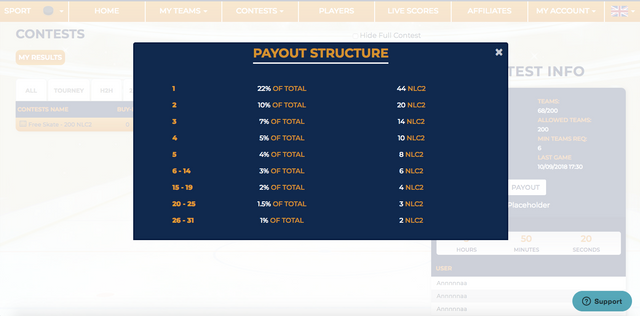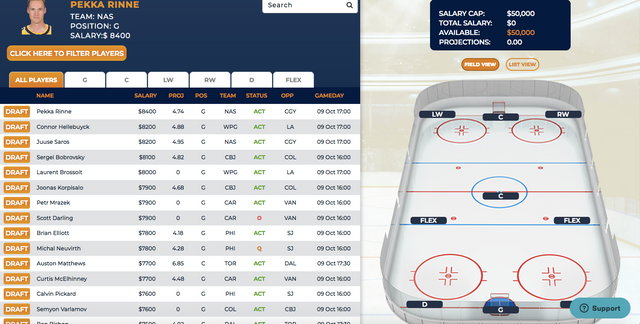 Fantasy Soccer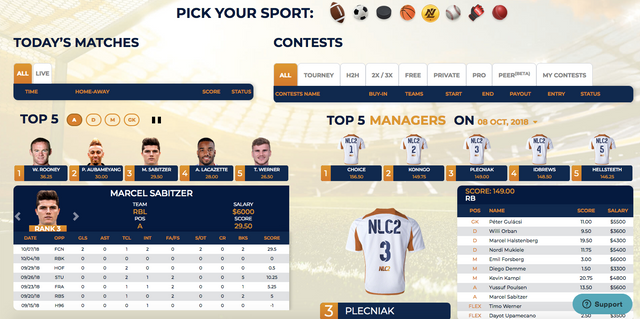 NLC2 Roadmap for what additions to expect in the next several months coming up!