Crypto Billionaire Chris Larsen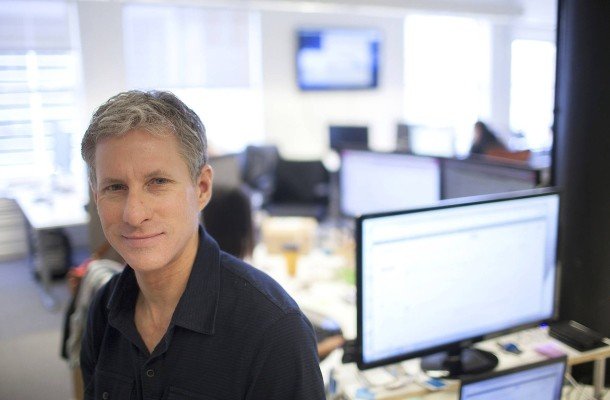 On the Forbes list of the richest people in the world, this year a name appeared high up in the sky that hardly anyone had heard of until then. That gentlemen such as Jeff Bezos, Bill Gates and Warren Buffett count to the multi-billionaires, that is already familiar to everyone. But who is Chris Larsen, who was suddenly credited with a fortune of $ 59 billion and temporarily displaced Facebook founder Mark Zuckerberg from fifth place on the Forbes list? And how is this man, whom hardly anyone knows, so incredibly fast come to such an incredibly large fortune?
F.A.Z.
The answer is simple: At the beginning of the year, Chris Larsen benefited greatly from the fact that all the world suddenly became enthusiastic about so-called crypto currencies. Bitcoin, in particular, has become a speculative object of digital lucky knights around the world who have pushed the price up enormously. But in the wake of this hype, other digital currencies also gained in value. For example, XRP, often referred to as ripple, after the American company that invented the cryptocurrency and whose co-founder is Chris Larsen.
"The world really does not need a new currency"
With Ripple XRP gaining as many as 36,000 percent over the course of 2017 and outperforming Bitcoin and all other cryptocurrencies, Larsen became a multi-billionaire - at least on paper. He owns 5.19 billion XRP and thus just under a twentieth of the total occurrence. Although a single XRP never received such a high price as a Bitcoin, which cost almost $ 20,000 at the turn of the year. But in the peak $ 3.77 was enough to make Larsen temporarily multi-billionaire.
Anyone meeting Chris Larsen is immediately surprised. The Californian, who graduated from Stanford and then founded some successful startups, appears in shirt and jacket and side parting. Externally, he has little in common with other founders from the crypt world, who like to wear both T-shirts and sneakers when programming and representing.
And there is one more thing that sets the 57-year-old apart from the rest of the digital currency world: he has never been bothered by the speculative nature of Bitcoin, which Larsen himself profited from. The crypto-currency Bitcoin, which is not derived from central banks, but from users on their computers, is far less significant than the technology behind it. "The world really does not need a new currency," says Larsen. "What the world needs are better ways to move money across borders."
Sources :
https://www.faz.net/aktuell/finanzen/digital-bezahlen/chris-larsen-erfolgreicher-erfinder-der-digitalwaehrung-ripple-15521164/chris-larsen-57-hatte-15521167.html