💰 MyCoinBag... the crypto tracker with 0% ads and 100% mobile-friendly awesomeness just got better.
I hate ads, but I like me some web dev and love me some crypto. MyCoinBag is a simple web app I threw together, so I can keep up with my offline crypto holdings as well as track the cryptocurrency trends from my tiny iPhone SE. I hope you also find it useful. Over this past couple weeks I've shipped a few important changes and I'm finally having the chance to tell you guys about them this evening.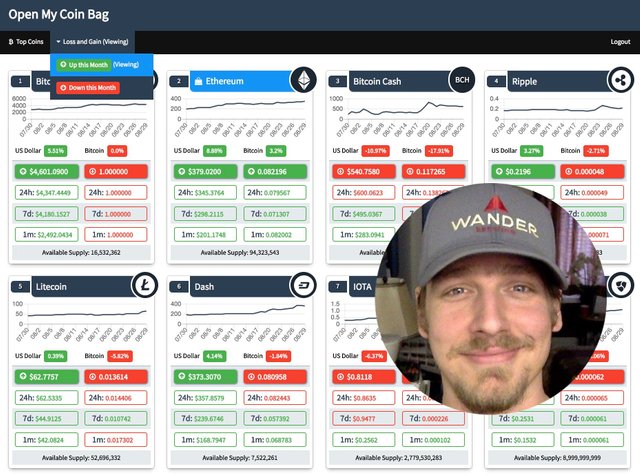 So what's new?
Faster page loading!

General Coin Archive views now based on custom SQL query
Graphs now load via JSON following the initial page load

Added a short and sweet Privacy Policy per @jlanzago request
Added [24 hour based] percentages in USD and BTC
Added Loss / Gain views displaying coins that are down/up in the last month
Minor Improvements / Bug fixes
Added active classes to the main nav
Fixed a bug that would error 500 if trying to access your bag without a session
The top-left h1 now doubles as a link to open you bag (when logged in)
I plan to soon begin adding several different lookups for help in determining trends and such. If you have any ideas that you would like to see implemented, please drop a comment. Thanks for reading!