INTERESTING FACTS ABOUT THE HYBRIX PLATFORM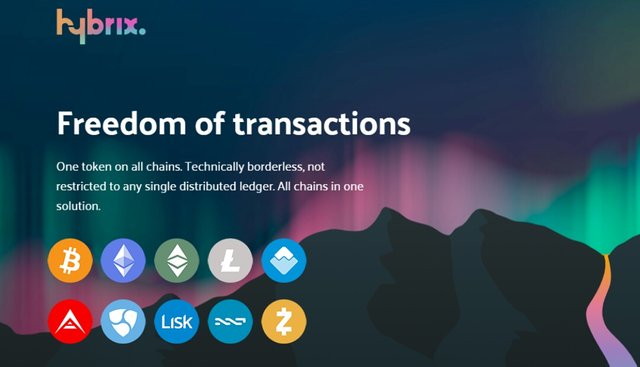 Before we start dwelling on the outstanding features or attributes of the Hybrix PLATFORM it is paramount that we first understand that the creating a project on blockchain is no easy task as it comes with lot of time and resources but however, creating or developing the project is not even the major task but keeping it afloat and making it stand out from the rest of the existing projects is the key factor to consider. On the blockchain space, one can easily see two or more projects which basically posse the sane concept each trying to create something that will make it more appealing to the general public more than its competitors. Blockchain technology system introduce Bitcoin to the world to serve as a form of digital currency which in a lay man's term can be easily described as an invincible form of cash. The main purpose was that people can easily transact with no border restrictions or any central body controlling or influencing the transactions which was a really good ideal but along the way, there was a huge deviation from the original course whereby individuals started seeing bitcoin more as an investment asset rather than the digital medium of transaction it was created for.
But along the line, another project was birthed on the same blockchain technology system which has seen the shortcomings of bitcoin and was thus aiming to leverage on those shortcomings to cut out a niche for itself on the blockchain space and that was how ethereum was formed. Though bitcoin and ethereum all run on a decentralised setting ethereum wanted to offer more than what bitcoin has already brought to the table, thus ethereum developed itself more like a network on which other projects that are blockchain related can be launched and also it introduced the proper usage of smart contracts which was basically understood to offer a certain beefed up level of security.
In summary, projects launched on the blockchain space are either to offer solutions to already existing setbacks or hitches or to leverage on already existed systems to create a standout project. But in this context i will be laying major emphasis on set backs existing between projects that aim to create a technically borderless transactions, how a major platform known as the " Hybrix Platform will solve these lingering issues, and also how the hybrix platform will leverage on already underlying systems to help solve this issues, project it's platform and in return favour the systems it's leveraging on. .
SETBACKS OR LOOPHOLES CREATED BY EXISTING PLATFORMS AIMING TO CREATE A TECHNICALLY BORDERLESS TRANSACTION PLATFORM
" Technically Borderless" in this basic context means to encourage multi chain or multi ledger form of value transaction or transfer. And some of these lingering issues includes:
I. ENCOURAGING THIRD-PARTY FINANCIAL INTERMEDIATES. This is something that is becoming common or rampant amongst recent projects created on the blockchain space. Many of this projects stick to using third parties to handle certain financial obligations of the clients and even though the parent project might be fully decentralised, some of this financial third parties end up running on a centralised basis and also honesty as well as trust is always an issue as one have to be careful while dealing with them to avoid been scammed.
II. TRANSFERRING VALUES: In terms of supposedly transferring values on the blockchain ledger space, some platforms have ended up making their users potential products on which they leverage own to derive profits. And the concept they propel on which they carry out this acts are known as the permissioned solution or pseudo-trustless concept.
III. THE MECHANISM USED
Under this context the major emphasis is layed on the consensus network mechanism. Without much been said, consensus mechanism is another major blow for certain blockchain technology system projects as some of this platforms thrive to create theirs without full knowledge of how a consensus mechanism works or leveraging on already existing ones and then they basically end up not achieving what they were aiming for.
IV. RUNNING A SINGLE CHAIN DISTRIBUTED LEDGER SYSTEM.
What happens here us that certain platforms tends to use certain advanced features of some specific ledger systems in other to make their platform have a cutting edge technology or concept but they now end up become totally dependent on the said ledger system they employed which thus ends up failing them on their quest of achieving an advanced system prompting no guarantees whatsoever for the full support of their advanced system option which they are craving for.
HOW Hybrix WILL LEVERAGE AND CREATE LASTING SOLUTIONS TO ALL THE ABOVE LISTED PROBLEMS.
I. For the issue of using third party financial system for transaction basis, hybrix is using a meta level transfer protocol with outstanding designs thus rulling out the need of any third party system whatsoever. The design and module employed in this protocol will also enable a digital cash system that will operate on a cross blockchain basis as well as an inter systemic transaction basis.
II. Inorder to acheive total freedom of value transfer or transaction, the hybrix platform will again employ the meta protocol concept which will utilise basic data fields or transaction attachments of already existing underlying blockchain allowing transfer of value tokens as well as transaction orders contain in each data block. With this protocol in place, units of accounts can easily be transfered between different ledger systems.
III. In terms of consensus mechanism, the hybrix platform will not be creating any new consensus mechanism be it POW etc. Rather what the hybrix platform will do is to leverage on already existing consensus mechanism of underlying projects but the most important and interesting thing about this leverage is that while leveraging on the said consensus mechanism, the Hybrix platform will also enable cross ledger system and also yield a form of incentive for the latter platform by letting them get all transaction fees of all transactions conducted on their network system.
Iv. Handling the issue of single based distribution ledger system is the basis on which the hybrix platform is developed in the first place. As one of the agenda of the said system is not to be dependent or restricted to a single ledger system. The platform incorporates mechanisms that allows it interlink different ledger systems with the HY token (colored coin) acting or serving as the basis.
THE HYBRIX PLATFORM TEAM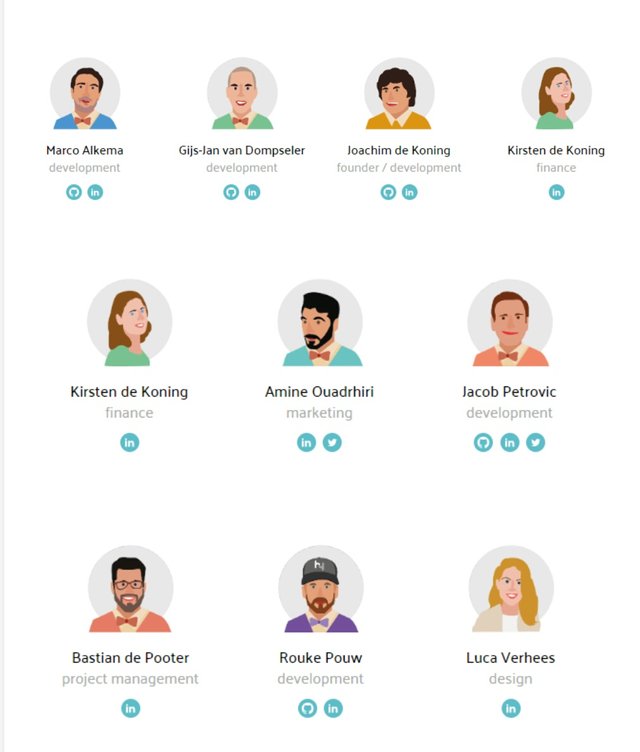 BRIEF SUMMARY
Hybrix platform is a platform that is technically borderless as well as not restricted to a single ledger system. With a profound meta protocol and blockchain solution to offer decentralisation and total freedom of transaction to its users with a full functional node,wallet, explorer and a token HY token as basic tools.
To be a part of the hybrix platform go get your tokens at : Link to listed exchange: https://www.biki.cc/en_US/trade/HY_USDT
FOR MORE INFORMATION ABOUT HYBRIX PLATFORM.
Join the Telegram Group: https://t.me/hybrix_io
Whitepaper: https://hybrix.io/docs/papers
Website: https://hybrix.io/
Discord: https://discord.gg/WbDfAWb
Follow on Twitter: https://twitter.com/hybrix_io
ANN Thread: https://bitcointalk.org/index.php?topic=5230324.0
Writer's Bitcointalk Username: Musekay
Writer's Bitcointalk Profile Link: https://bitcointalk.org/index.php?action=profile;u=2070957