"Sad Stone Buddha" tokenized artwork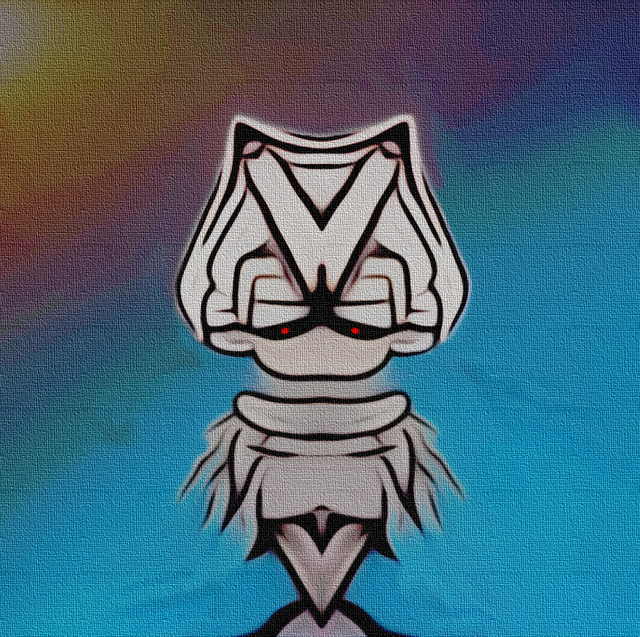 Sad Stone Buddha on SuperRare
I have to say, I love how this one came out !
It's always fun when I manage to coax out a unique pattern from the raw materials, but it is thousands of times better when I tease out something with a solid appearance and personality, instead of just completely abstract forms ♥
It started with me playing around a feature of Artbreeder I had yet to have any success with.
That feature was Mix-images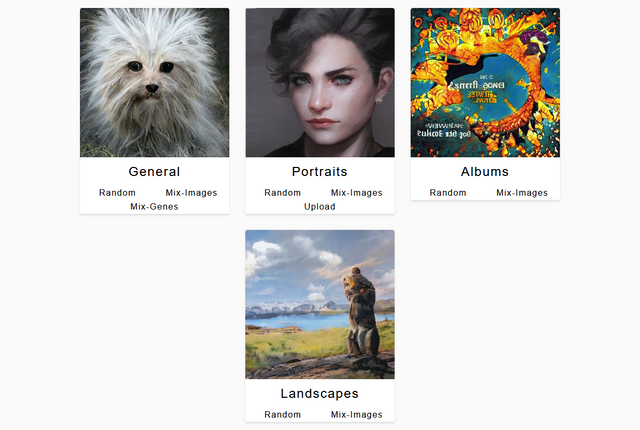 and it allows creators to pick several images and see what artbreeder produces as an output from these, as well as allowing you to determine just how much effect each image has on the final output.
Here's the basic output of a little combination of images: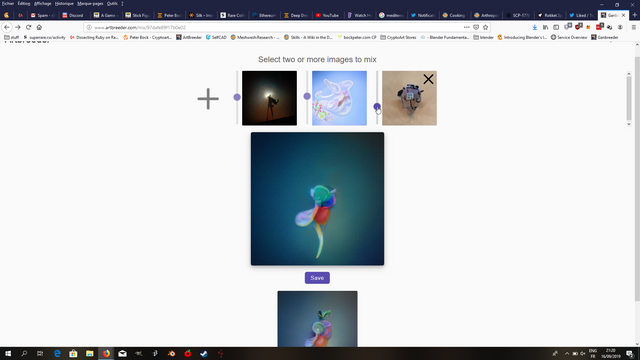 Now, here's where the glitch comes in: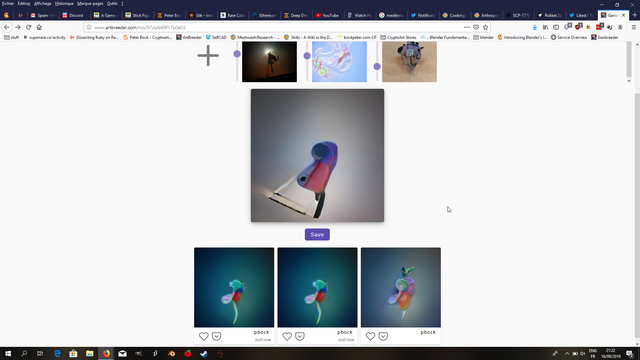 The above image is just a tiny variation in parameters, yet it looks very different than the previous result.
And this isn't normal !
If you click the "save" image for the above image.... you get this: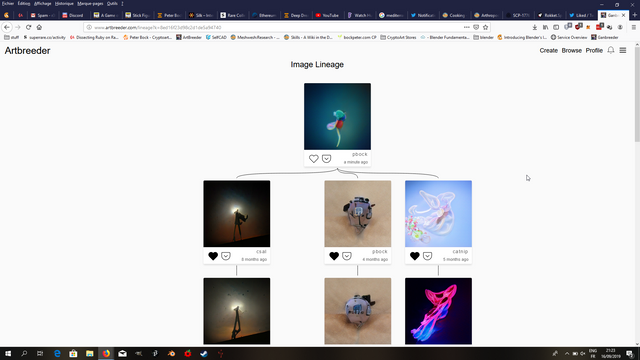 As we can see, there is something fishy going on here.
I had to manually save the image through my browser settings rather than save it into Artbreeders system, as Artbreeder couldn't 'see' it, given it just returned what, to it, must be the correct image for those parameter combinations !
---
NOTE :After some experimentation, I've concluded that it's not too hard to create these glitches. It seems to happen mostly on the very first time you change one of the parameters importance, or sometimes when you change one parameter, then another right after.
The important bit to remember, if you see a very different outcome like this from a tiny variation, is that Artbreeder won't remember it, meaning you've gotta save it manually or have to play around with the parameters for half an hour to try and regenerate it ;)
---
In any case, it gave me an interesting image to work my "magic" on :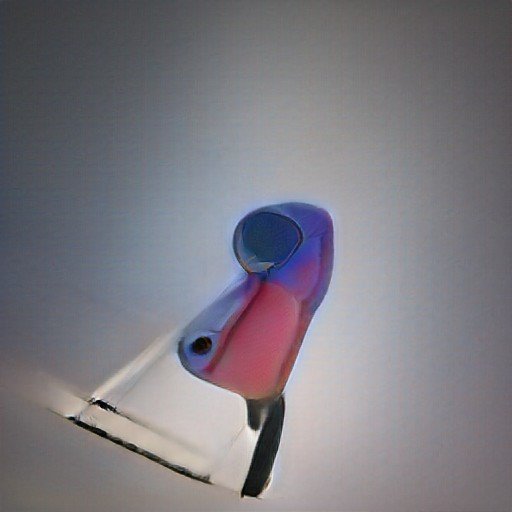 Hmmm... What do you think it looks like, as it is now ?
I think it's a jellyfish/Clothes iron crossbreed hehe
This step, for once, was pretty short, used exclusively to generate a few variants on the original image:

GIMP
After getting an interesting start point from Artbreeder and generating some fun variants using Deep Style, I went on to GIMP to do some editing and try to find an interesting pattern.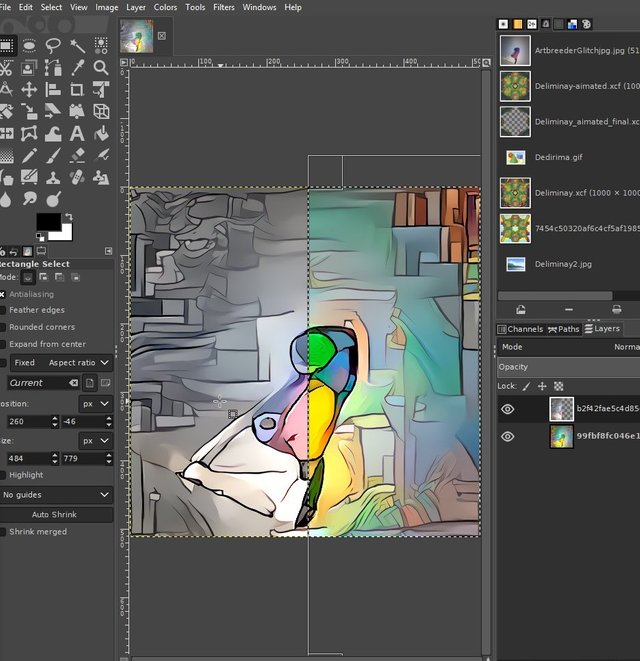 As you can see, I decided to try something different, creating a collision of styles before even looking at a kaleidoscope view of the piece !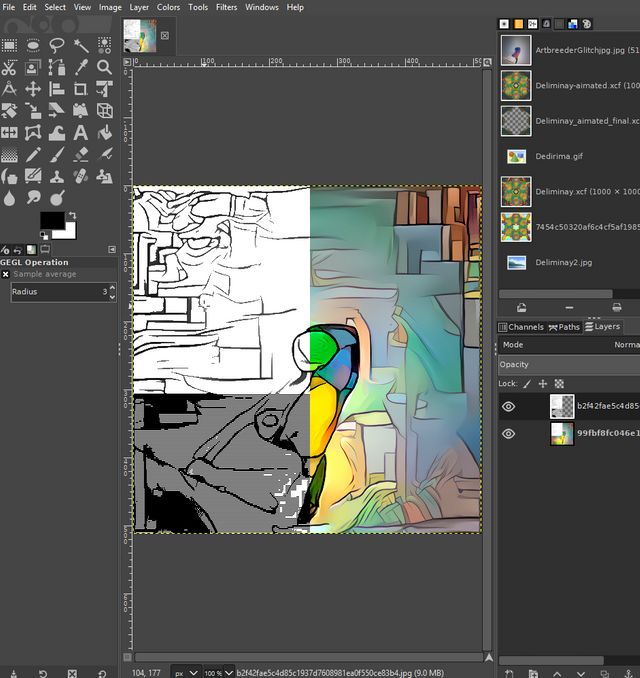 After playing with some additional filters, then I looked at several different variations of the kaleidosope:
After some experimentation, I fell on this one. I could see the final work as soon as I noticed the pattern !
That was a pretty exhilarating moment. It means I'm getting use to how the different tools work together, and what kinds of manipulations I can apply successfully to modify their appearance ! ♥♥♥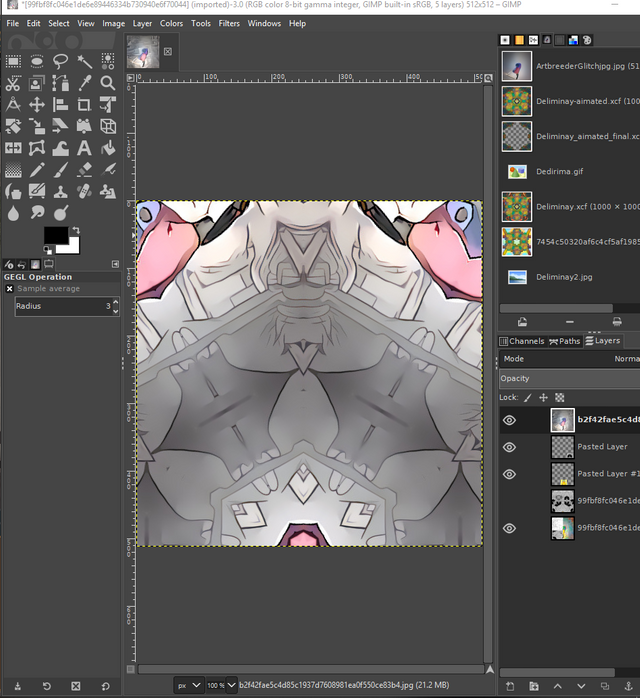 Here, I've cut out the general shape, and then selected everything else and used a huge brush size for the Smudge tool to effectively wipe the background into a relatively stable color background: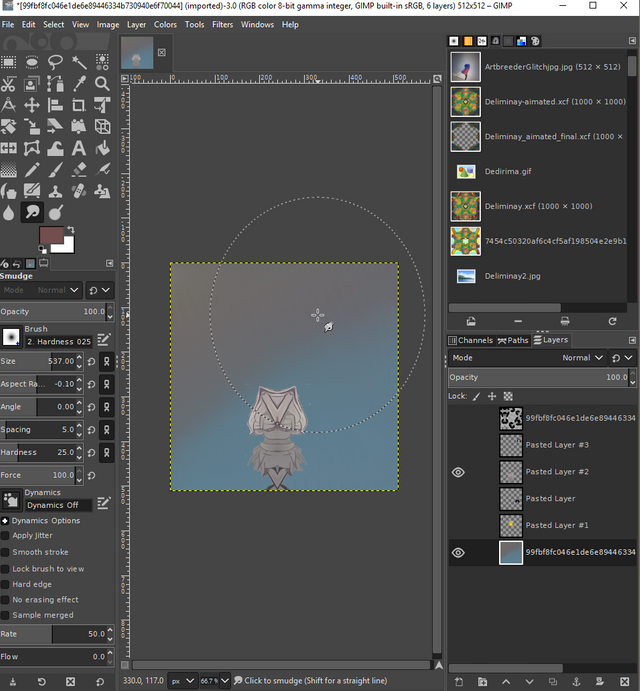 Here you can see I've added two little dots of color to the "eyes":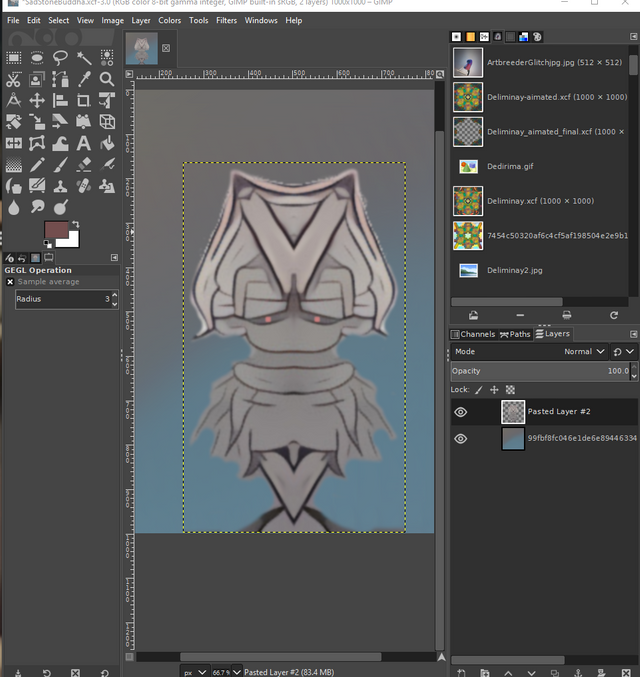 I then applied the Cartoon filter on it: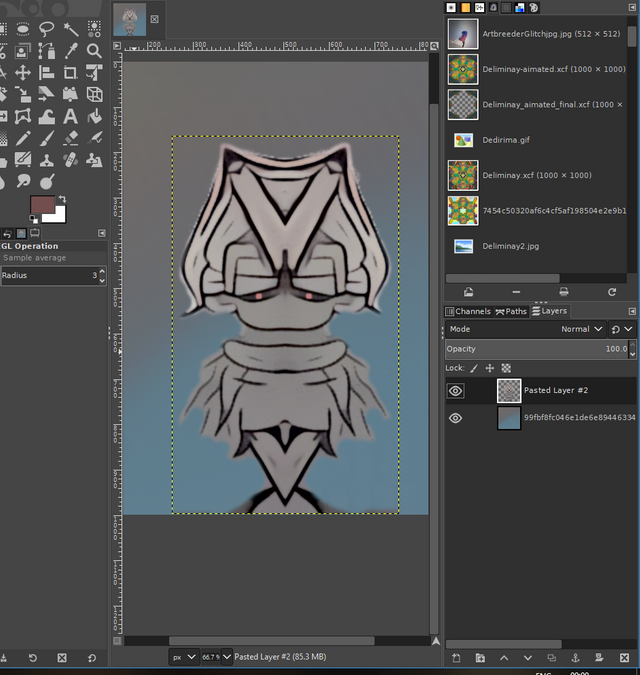 And used G'MIC-qt's Dream Smoothing filter to give it a more soft look.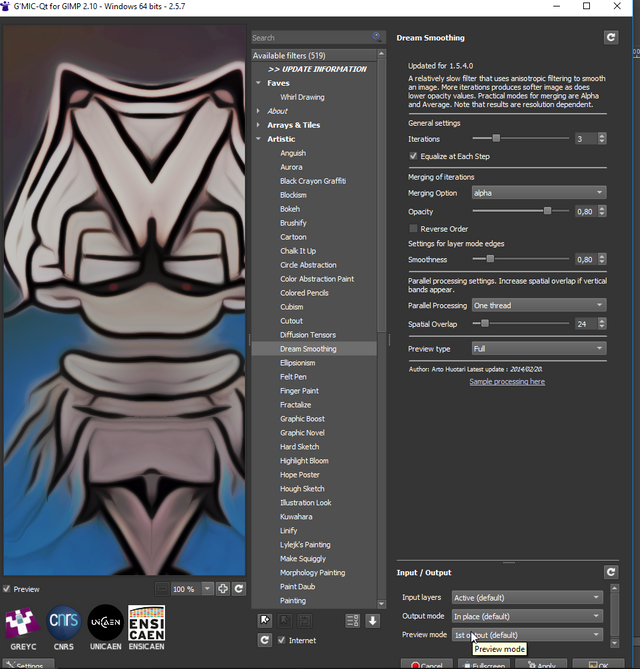 Add a dash of colors to the eyes: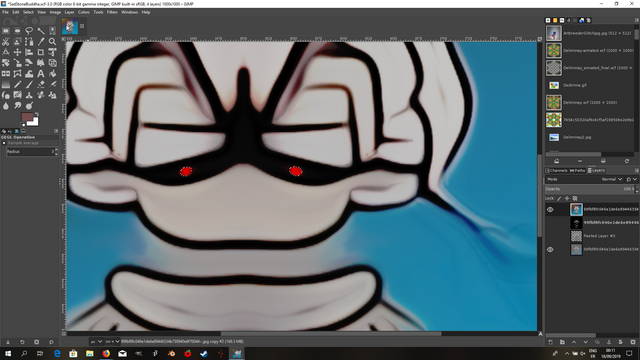 And, with a Canvas effect added in at the last-minute, voilà: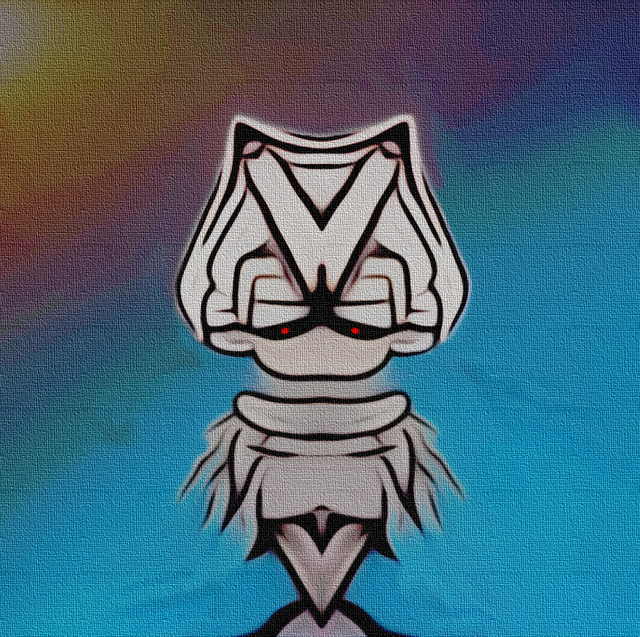 I called him sad stone buddha because it looks like he's a rather sad, he's colored grey, and for some reason he makes me thing of a buddha statue.
Admittedly, probably some kind of satanical Buddhism cult, but that's what it makes me think of !
---
As usual, the artwork is available for sale on SuperRare and is released under CC-BY-SA 4.0