Metatux - Crypto TipBot For Your Discord Server
What is Metatux?
Metatux is a cryptocurrency tip bot which can be used in Discord server.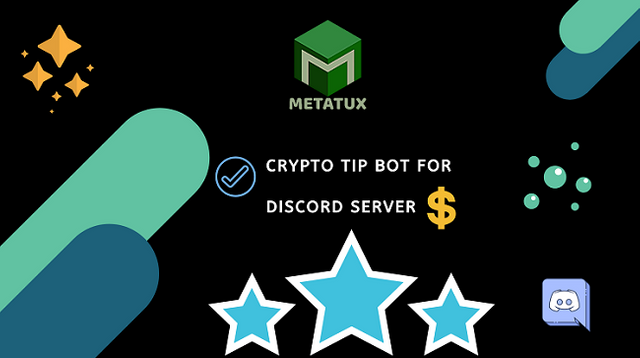 Why Metatux?
Using Metatux:-
=>One can tip, rain, soak, play a dice game and much more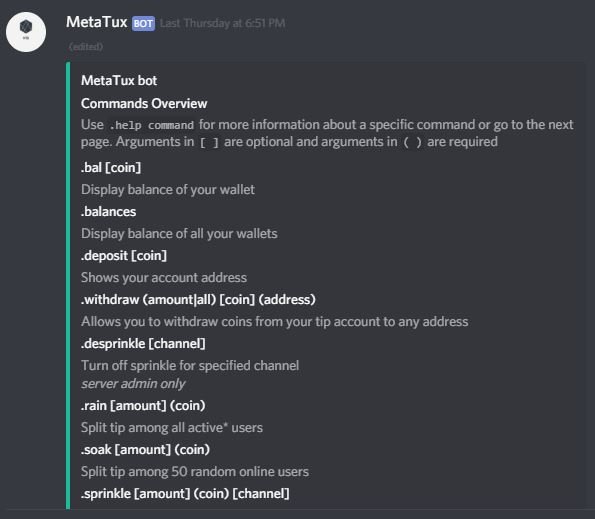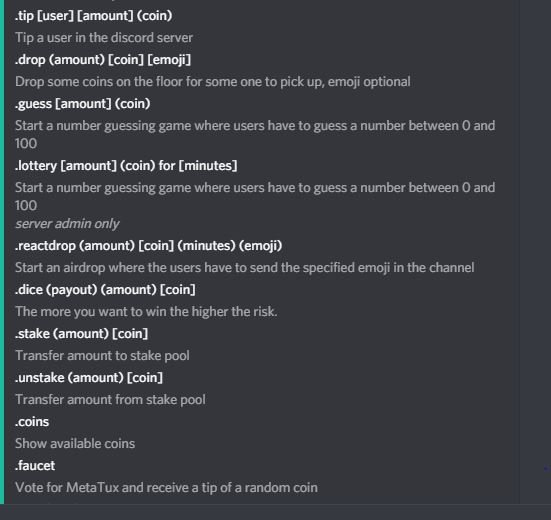 =>Earn free crypto coins by voting for metatux bot every 12 hours
You can vote here : https://discordbots.org/bot/569955063519510549
What are the coins listed on Metatux bot?
=>Currently, 13 coins(ravencoin, ethereum, basic attention token, tuxcoin, etc) are listed on Metatux tip bot.
=>If you are running a Discord server and want to add Metatux bot, here is the link for you : https://discordapp.com/oauth2/authorize?client_id=569955063519510549&scope=bot&permissions=85057
"By adding the bot, you can keep your discord community much more active and have fun"
Are you a coin developer & want to get your coin listed on Metatux?
=>Please contact Kryptonite#6233 ( Discord ID: 405736016809426946) in Metatux Discord server.
Discord link: https://discord.gg/R4pXsTD
PS: More additional features will be added in the coming days