Amazing Bitcoin Pizza Day: A birthday to remember
Do you know that few years ago that bitcoin has no value and was looked down - even termed a scam!!!(LOl haters do still send out such fake news).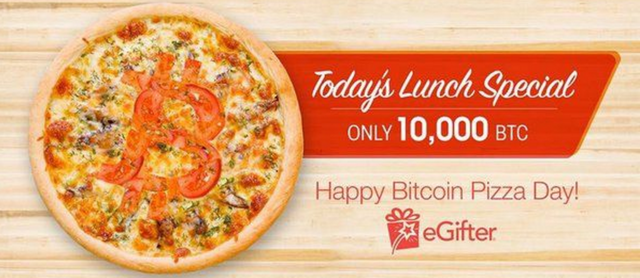 Pic source
According to Coindesk
Eight years ago today, the first reported exchange of bitcoin for a consumer product - a pair of Papa John's pizzas - took place.
At a total cost of 10,000 bitcoins, it was a milestone for the adoption of cryptocurrency and one that has since been commemorated though the celebration of May 22 as "Bitcoin Pizza Day."

As of press time, that's about $83.7 million for the two pies, or just shy of $42 million apiece.
Hmmm this is a case of extreme volatility of price: to the moon and the trader never knew that bitcoin will ever be huge–in fact, who will ever think that 10K bitcoins will make someone a multimillionaire today? Therefore we should learn from this and never underestimate the power of disruptive technologies:
HODL: the way to make it in the crypto space is to buy undervalued coin/ tokens and HODL (Hold for dear life) taking some profits ( to reinvest in other top projects ie diversify) . Steem power is a good one including ELyte (see www.elyte.tech ie their whitelist section). Reason is that some coins/tokens are currently undervalued and will create future millionaire's just as Bitcoin, Ethereum and other top cryptos did.
Do you agree? Send in your comments, resteem and upvote in order to send in your support.
See my former post: The Ingenuity of Steem Blockchain Plus a Million + account Milestone