Bitcoin, Steem, EOS , Ethereum et al : Cryptocurrencies are Taking over Our World via Peaceful revolution
Our world is fraught with greed, control freaks and self-centered elitists who will do anything in their power to maintain the status quo against the success of the common people. This is evidence in central governments (the fight for power and control at all cost) ,banks (control over our money) and other large institutions. These institutions are corrupt and have caused more harm than good –remember the great depression and the world economic downturn caused by banks and central governments blind eye, however the bills were paid with the common people´s tax money through our central governments.
Importantly, it is good to note that these issue were the main reason for the creation of bitcoin (block chain technology- which in return lead to many other cryptocurrencies ) and the birth of a new peaceful takeover by the common people. On the other hand, however, will the elitists close their eyes and allow the common people to be successful? Here are some few points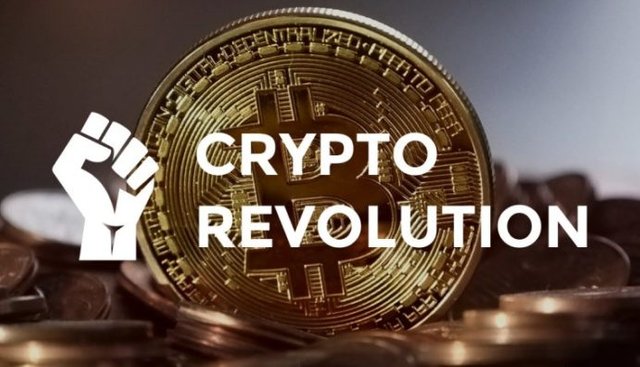 Blockchain revolution: From taking over social media (steemit ) to smart contract (SMT, EOS, Ethereum et al) , from taking over money (bitcoin ) to the future of cashless cards (see www.elyte.tech - join their whitelist via their website) - blockchain technology is taking over the world and will continue so . This takeover, however, has caused panic in central governments and large financial institutions in fear of losing control of our tax money, savings or their big institutional monopoly.
Moreover, blockchain advancements is positively affecting the majority of citizens in both underdeveloped and developed nations, which is already changing lives around the world and will ultimately leads to a more advanced, democratic and independent society. This success , however, has led to massive attack in all fields by banks, governments and big tech firms- causing and spreading FUD however :
Power belongs to the people: whenever many people come together, with faith and unity in pursuit of a good great cause, success always come. The success, however, will not come without a fight hence the need for all crypto lovers to continue their peaceful revolution even when the success has been achieved or seems not near (never give up) . Moreover, no longer can a bank, government or any big tech company tell us what we can or cannot do with our money or lives. Long live the future!
Do you agree? send in your comments, resteem and upvote in order to send in your support.
Click here and read my former post: What I like about steemit: A Fun Blogging Platform VS Crypto making machine?
An Advert for a top new crypto https://elyte.tech
Join Elyte whitelist via this link https://elyte.tech/whitelist.html
Join Elyte bounty via this link and win free cryptos https://docs.google.com/forms/d/e/1FAIpQLSeOcKUUoTU6IKr1qX5osYaWMdVL8-nB5RmroYtYBir6YYof9A/viewform
Join elyte.tech telegram group https://t.me/joinchat/E6tXj0dThqzzjVlWJRuxLw for info on their bounty and thus join the next best thing